Reluctant Post-Storm Discussion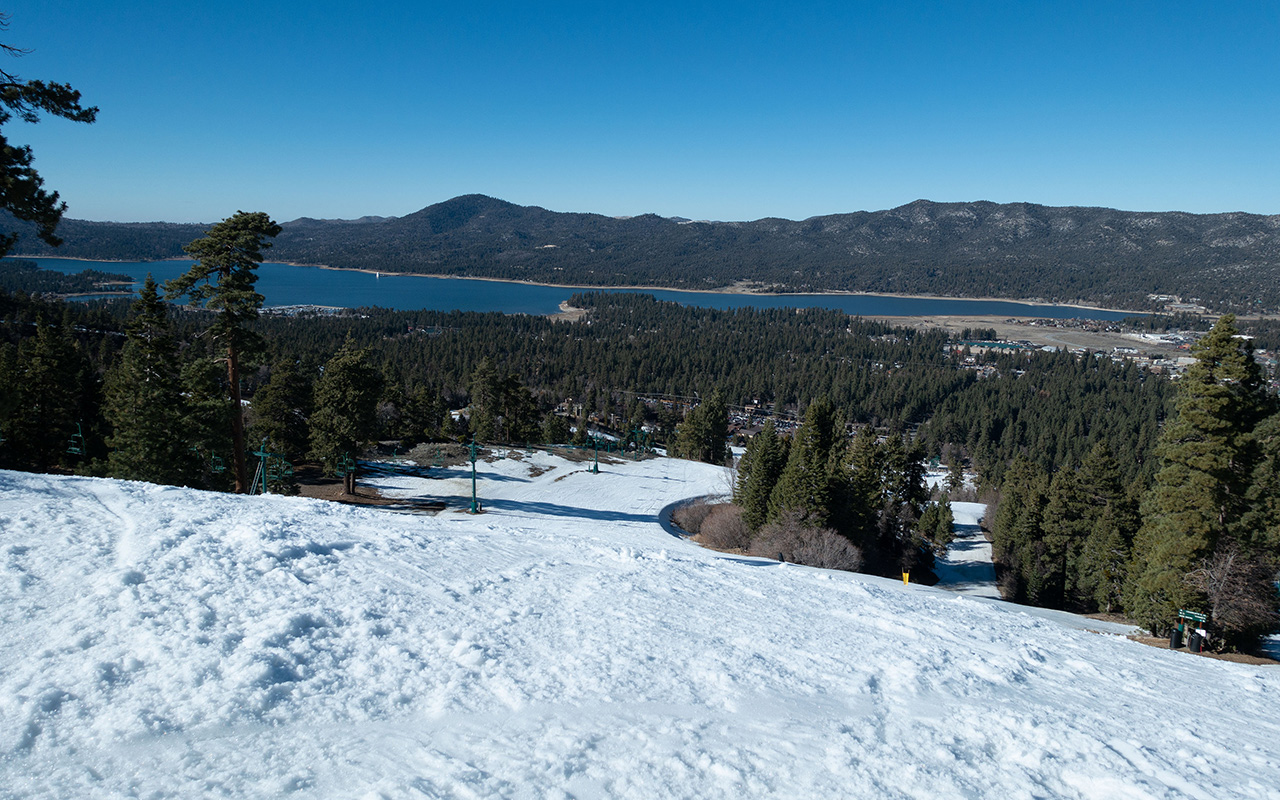 I guess we have to say something about the storm, though for the past few hours I've been wondering if maybe it would be better if we all just pretended it never happened. Hey—how about those northeast blizzards? Makes you want to grab your XC skis and catch a flight to JFK, no? OK, sorry about that: back to the west:
Here is your storm, as seen from Big Bear, California, yesterday: hmm. Kind of hard to see it. In fact, this was a horizon-to-horizon cloudless day in SoCal, but there was some flooding—on the ski runs, thanks to the higher February sun angle and what we used to call unseasonably warm temperatures. Snow Valley has now shut down their upper mountain for lack of snow.
Snow Summit is hanging in there, but a few more "storms" like this and they'll be in real trouble. That's your Feb 9 in SoCal. Heading north, the good news is there was rain. The bad news is it rained as high as 10.7K at Mammoth Mountain. Snowfall totals from Mammoth to Tahoe were pitiful, unless you're grading on the curve of this year, in which case, it was better than nothing.
Accompanying that rain, however, was a truly vicious windstorm which induced a firestorm and created havoc across the 395 corridor. Howard notes the computer models did a piss poor job predicting this one. Storm moisture totals, while still significant, fell well below forecast, and temps well above.
If this is a preview of what future California winter storms are going to look like, it is a dismal look indeed.
On that gloomy note, I will change gears here to let you know that a plethora of gear coverage is coming soon. I'm off to the WWSRA event at Mammoth Mountain to sample next year's goods. This is particularly good news, I know, for those of you who love my YouTube ski reviews. True, I may not be making ski videos any more, but there is always this.
— February 9, 2015
Andy Lewicky is the author and creator of SierraDescents