Surviving the Gloom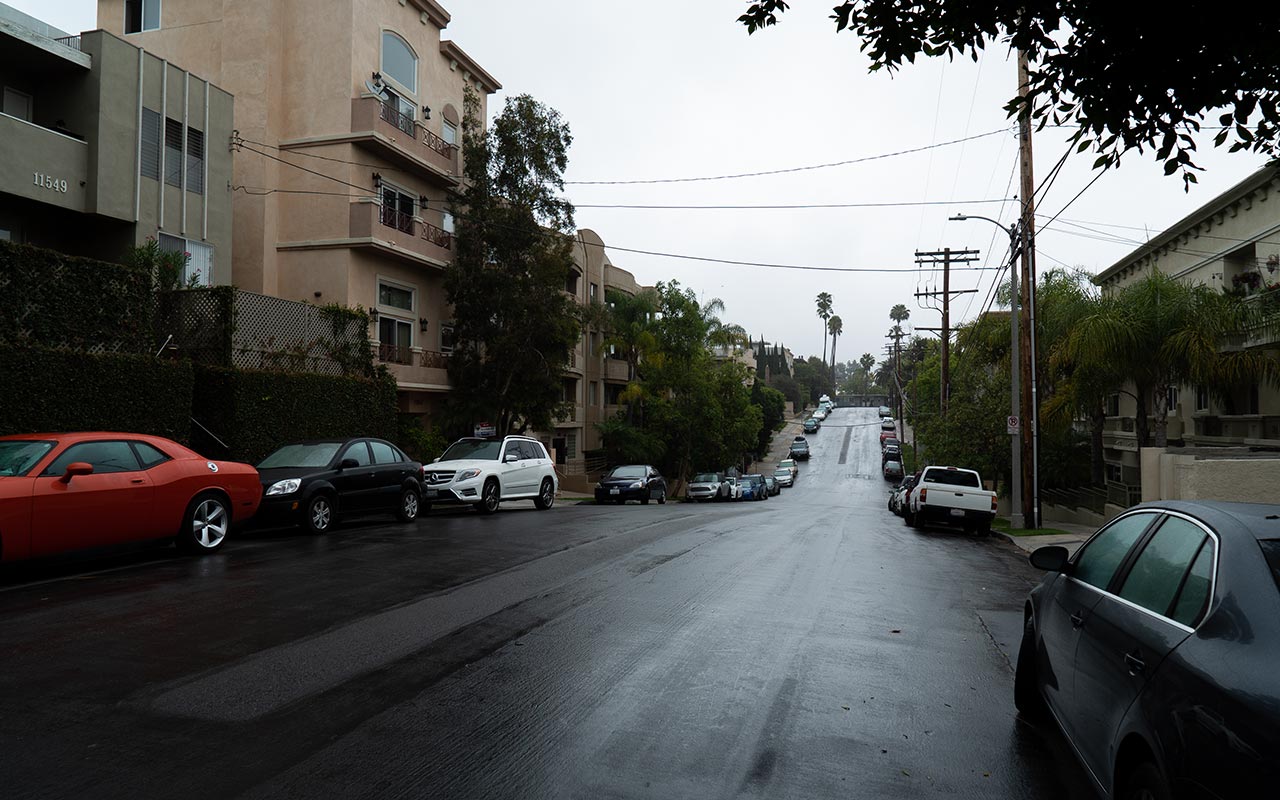 Among the many challenges residents of Southern California face, perhaps none is so dire as the loss of the very thing that defines our existence. I am speaking, of course, of the sun, and that dreaded time of year known as the June Gloom.
The Gloom is the dirty little asterisk to our otherwise entirely reasonable belief that we enjoy the finest climate on Earth. Once a year, come June, we must give up our beloved sun, and put up with the very same interminable darkness that created Grunge Rock and Portlandia.
Compounding our woes, the Gloom seems particularly likely to appear and intensify whenever out-of-state friends and family come to visit, forcing us to make insincere apologies plus demeaning denials that no, drizzle is not in fact the same as "rain".
If all this seems too terrible to bear, fret not for there is an easy solution: go to the mountains! Yes, the gloom is entirely a lowlander phenomenon. Our glorious SoCal sun is still up there, shining brightly. You just need to climb about 4000 feet or so to get to it.
Take the 405 to the 10 to the 110 to the 5 to the 2, and then drive past La Canada into the San Gabriel mountains on the Angeles Crest Highway. All at once, as if by magic, the drizzle and the gloom will vanish, and you'll see that familiar horizon-to-horizon bright blue sky waiting for you.
Plus some good hikes.
So if you're on the verge of calling the crisis hotline, head for the hills instead. With a couple trips to the mountains and a tiny dash of patience, the family will leave, the beaches will reopen, and this year's gloom will once again be behind us.
— June 13, 2015
Andy Lewicky is the author and creator of SierraDescents
Brad Brown June 13, 2015 at 11:55 pm
I went to Humboldt State, around 280 miles north of the Bay Area. We used to call this August.
Dan Conger June 14, 2015 at 6:00 pm
I also went to Humboldt!!! Rain all winter and fog all summer ... don't think I'll ever live there again. Now, September and October roll around and suddenly every day is sunny and 70 degrees. I lived for Sep and Oct when I was there.
Brad Brown June 14, 2015 at 10:42 pm
Lumberjacks! Use to ski at Horse Mountain about 30 -40 miles east of town, notorious for the longest/steepest (urban, er mountain legend?!) rope tow in Calif. Makes Baldy look like Vail by comparison. Forecast: Snow every morning, rain at noon, snow in the afternoon. Jeans and Pendeltons, 210s with cable bindings. Ah the 70's, that is what I can remember of them.
owen June 18, 2015 at 11:19 pm
man i know once when i was driving home i said to my self "wheres the sun?"
Colin June 28, 2015 at 4:42 am
Don't complain...
http://www.latimes.com/science/sciencenow/la-sci-sn-summer-fog-urban-sprawl-20150306-story.html