SP Crater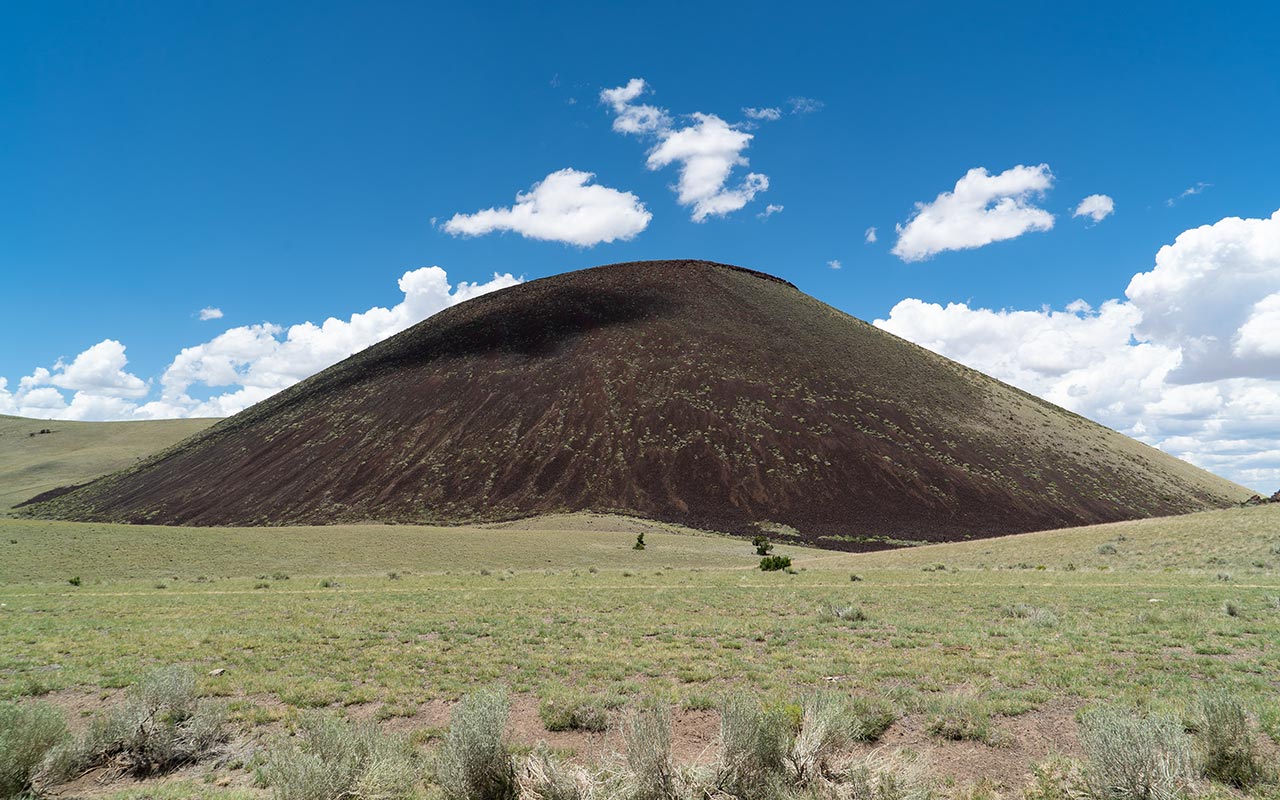 SP Crater is perfect: that is the lead. A gorgeous, perfectly-formed, symmetrical, aesthetic cinder cone volcano, SP Crater sits just north of Flagstaff and the San Francisco Peaks, offering a rich volcano experience in one tidy little package.
The crater itself is about 900 vertical feet high, but with a 4WD you can drive to a bench adjacent its north slope, chopping a full 500 feet off the climb. Which may be a good idea, as there is no trail, only loose cinders and lava blocks which tend to radiate heat like a charcoal grill when the sun hits.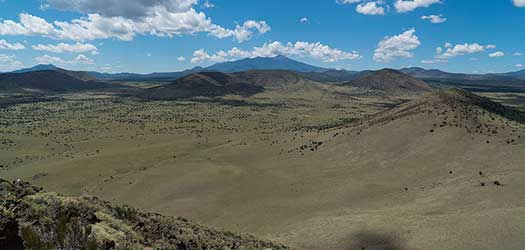 Atop the crater, you'll find...a crater, well-formed, plus marvelous views of the Colorado Plateau, including the Peaks, the Painted Desert, many neighboring cinder cones, and even a hint of Grand Canyon. You also get to see the impressive lava flow that spills out to the north from the base of SP crater, and which gives the crater its (admittedly imperfect) name.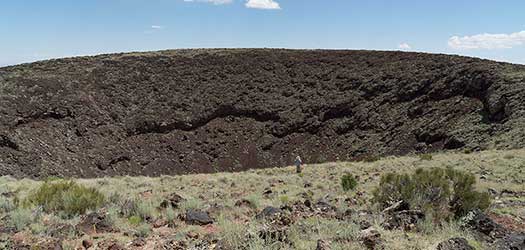 Okay, so Babbit wasn't much of a poet.
To really appreciate the scale and shape of the lava flow, you need to see SP Crater from the air. Google Earth and/or Images has a marvelous view. I'll describe it, contra-Babbit, as an ink stain spreading out across the desert, or perhaps a cloud of smoke billowing out from a stovepipe.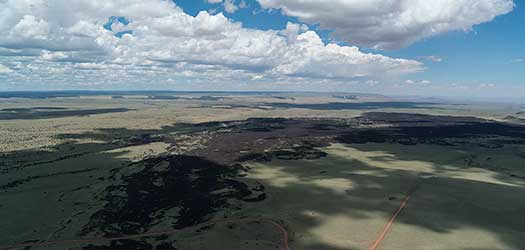 However you see it, the hike is probably a little too intense for small children. I got my six-year-old to the top, with a lot of help. As you'd expect, going down is much easier than going up, thanks to the loose ground, though SP isn't nearly as soft as some of the other cinder cones you'll find in Northern Arizona, so keep your speed down.
It's interesting to compare SP's flawless structure with the many misshapen craters surrounding it. SP is apparently younger, but also benefits from a cap-like rock structure that rings its top, helping to hold things together. Overall, this is a quintessential Northern Arizona high point well off the beaten path. Enjoy!
— July 23, 2015
Andy Lewicky is the author and creator of SierraDescents