October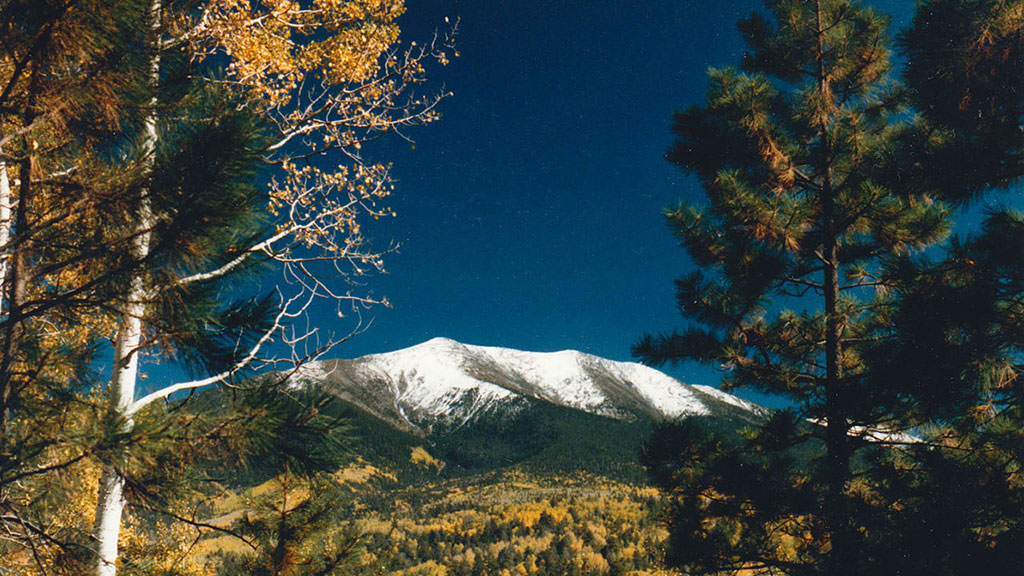 Fall colors arrive and my thoughts turn to winter. For me, October is the most contemplative of months. An in-between place in which we mark the end of one cycle, in which we wait for the beginning of the next.
Will there be snow? With each approaching winter, the question takes on an added layer of complexity. The TV series Ice Road Truckers premiered in June 2007, documenting the winter of 2006, and a band of Canadian truckers who haul freight over roads that are only passable when frozen, in winter.
That first season was all about truckers contending with deadly cold temperatures and icy storms. If you caught this year's edition, as in the past several years, you saw a show flipped on its head—one where truckers try to cope with persistent heat waves that melt out the ice roads, turning them into muck.
So it goes.
In ski industry trends, backcountry and frontcountry gear continue to merge. The b.c. has indeed gone mainstream. Ski-mo has arrived as a small but passionate niche, one that is thankfully getting all the makers to think carefully about weight vs performance as they plot their offerings.
A massive hardgoods upheaval seems inevitable with the announced sale of K2, Marker, Volkl, Full Tilt, Line, and Ride by their current owner, Newell Brands. Meanwhile, ski areas are moving aggressively to position themselves as four season resorts—and they are thinking carefully about how to monetize those snowless months. Thank goodness for downhill biking!
In other news, your skis are now allowed to get skinny again; I give you permission to go svelte. In time, we may once again consider 95mm underfoot to be a powder ski. We'll see. In any case, I think the giant-width planks are headed toward mass-market extinction, and I think that's a good thing.
With October upon us, we have officially survived another summer. For many of you, opening day is but a month away. I say we go get the skis out of the garage, give them a pat, and put them back in the living room where they belong. I'm ready for winter.
— October 12, 2016
Andy Lewicky is the author and creator of SierraDescents
Dan Conger October 18, 2016 at 12:45 am
Here's to hoping for a great season.
joe g October 26, 2016 at 8:32 pm
I have some skinny skis k2's from 81 that I've been waiting to get back in style! Ha! Maybe I should ski again!

Here's here to amazing season. Forget nino/nina weather patterns, I think "EL PRIMO" is coming!!!! Google maps around baldy summit looks like it has a dandruff problem already and things seem consistently cooler then this time last year.
george m October 29, 2016 at 2:52 pm
I agree with the hoping planks go extinct statement.Skiers with no skill, experience, or even fitness can now get down the hill on heavy powder days.The fresh is gone in literally an hour or two on a bluebird morning. And the skiing levels generally suck and it's dangerous. That being said, if you want to hike up to Dave's...it's wide open now!