It's a SoCal Winter!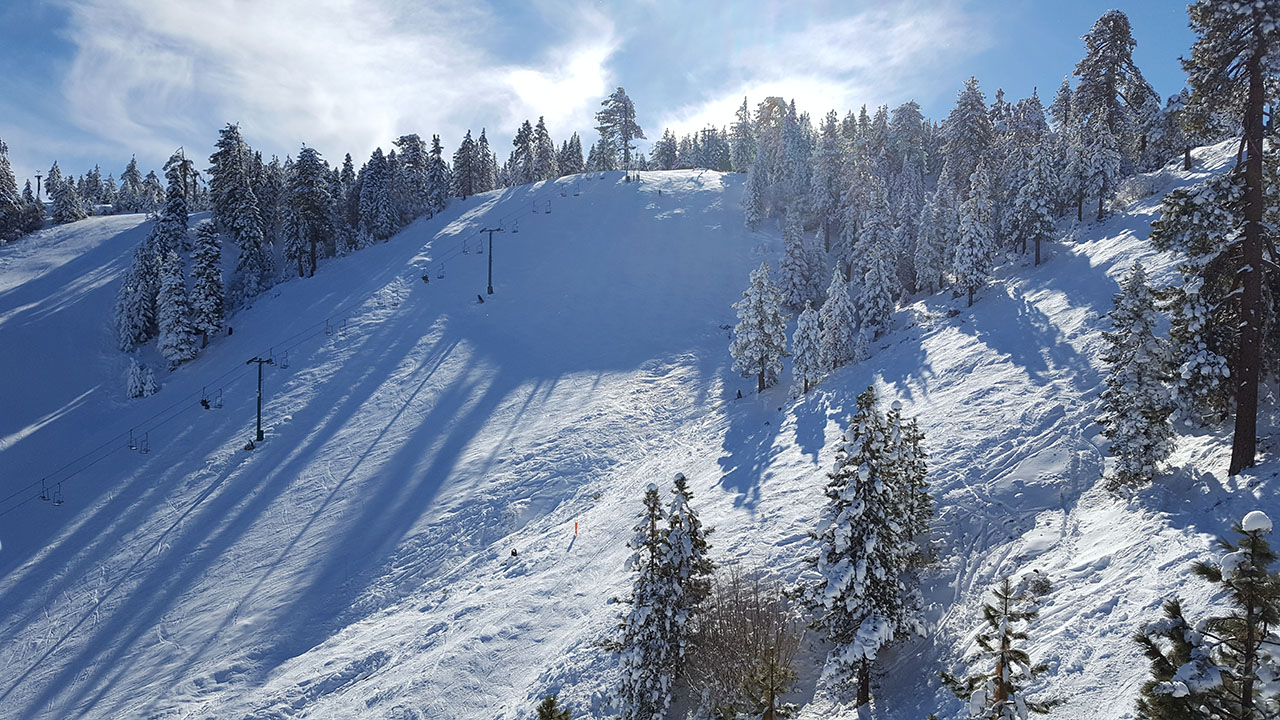 Southern California dead-enders rejoice: 2017 will finally mark the end of the past semi-decade's accursed endless summer. Across the Southland there is snow—and lots of it.
San Gorgonio's north face (while admittedly closed via South Fork access) is a big gleaming shield of white glory just waiting to be tracked. San Jacinto looks good. Even Baldy—poor, pitiful, forgotten Baldy—looks rich with snow (above let's say 9K or so).
Best of all, a series of cold storms is fast approaching, with some forecasts calling for as much as four feet of new snow for the SoCal mountains.
Crap—I guess I should have been doing my exercises. I mean, I thought we'd all agreed we were just going to retire to drinking Chardonney and posting occasional ennui-laden diatribes on Facebook. Now what?
Guess I'm going to have to go root out the gear and see if any of it still works...
— January 17, 2017
Andy Lewicky is the author and creator of SierraDescents
brad brown January 18, 2017 at 8:27 am
and Mammoth is 20" shy of an all time January record with 3-4' predicted by Howard S and almost 2 weeks left in the month. And Ben is predicting 2-4' with this next series.
Mark January 18, 2017 at 5:30 pm
I skied Baldy last weekend and it was fantastic. Hardly anyone there, loads of snow, variable conditions, all lifts open . . . magical!
jared February 14, 2017 at 7:12 am
please keep me informed

thx

jared