Super Storm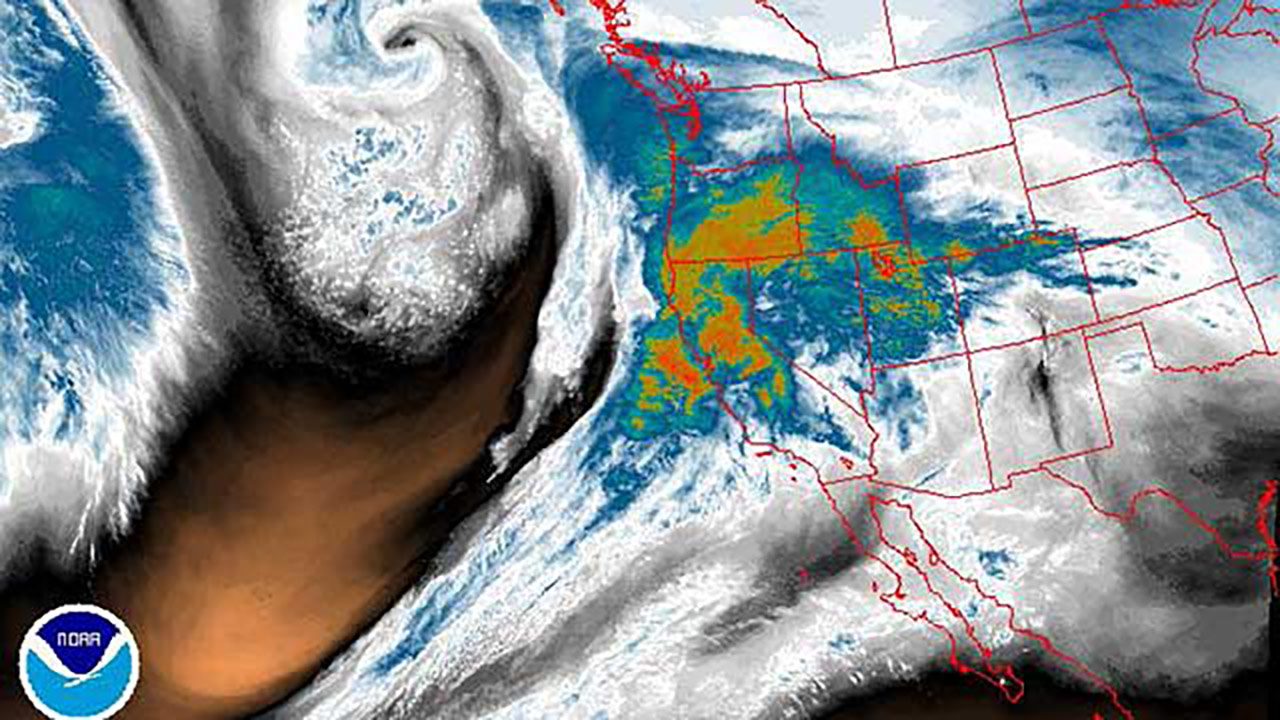 The satellite images are stunning but also sobering. With Mammoth currently reporting a 170" upper-mountain snowpack, yet another powerful storm is en route, this one described as the most potent storm California has seen in a decade.
As that-which-must-not-be-named predicts, warmer, wetter, more energetic storms have arrived. I've just spent a week in Flagstaff, watching it rain in town (elevation 7000') for a week straight. Here in SoCal, we haven't yet seen anything in the superstorm category; as well, snow levels have been high.
Be careful out there.
Storms in this mode cause trouble in myriad ways, some unexpected. While the thought of hitting a resort on a 70" day may seem enticing, the reality is often an unskiable mess, plus a harrowing travel experience you won't ever want to repeat.
In other words, seven feet of new snow at Mammoth probably isn't seven times better than the best day you've ever had at Snowbird. As for the High Sierra backcountry, no one loves skiing in a storm more than I do, but...really?
Let it settle.
Locally I just don't know if anything is happening. Mount Baldy Ski continues its depressing march toward non-viability. Snow Valley is hanging in there. San Jacinto looked thin, even up high, driving in. The San Bernardinos have to be better, but the South Fork area is still listed as closed.
Be careful out there—and Happy New Year.
— January 8, 2017
Andy Lewicky is the author and creator of SierraDescents
Dan Conger January 8, 2017 at 5:53 pm
Mammoth was reporting rain at their main lodge at 8,900' this morning. Torrential rain flash-melting multiple feet of snow is the main problem.
Bill Adams January 16, 2017 at 9:16 pm
"that-which-must-not-be-named" - love it! It's so maddening that weather reporters, who could do the most to educate and motivate people re CO2 reduction, refuse to mention climate change - no doubt, upon strict orders of management. On that note, fast forward a week and we got an epic day at Baldy in - but still not at the level of ski-days of yore at Baldy replaying in my aging memory.