Mount Pinos & Sawmill Mountain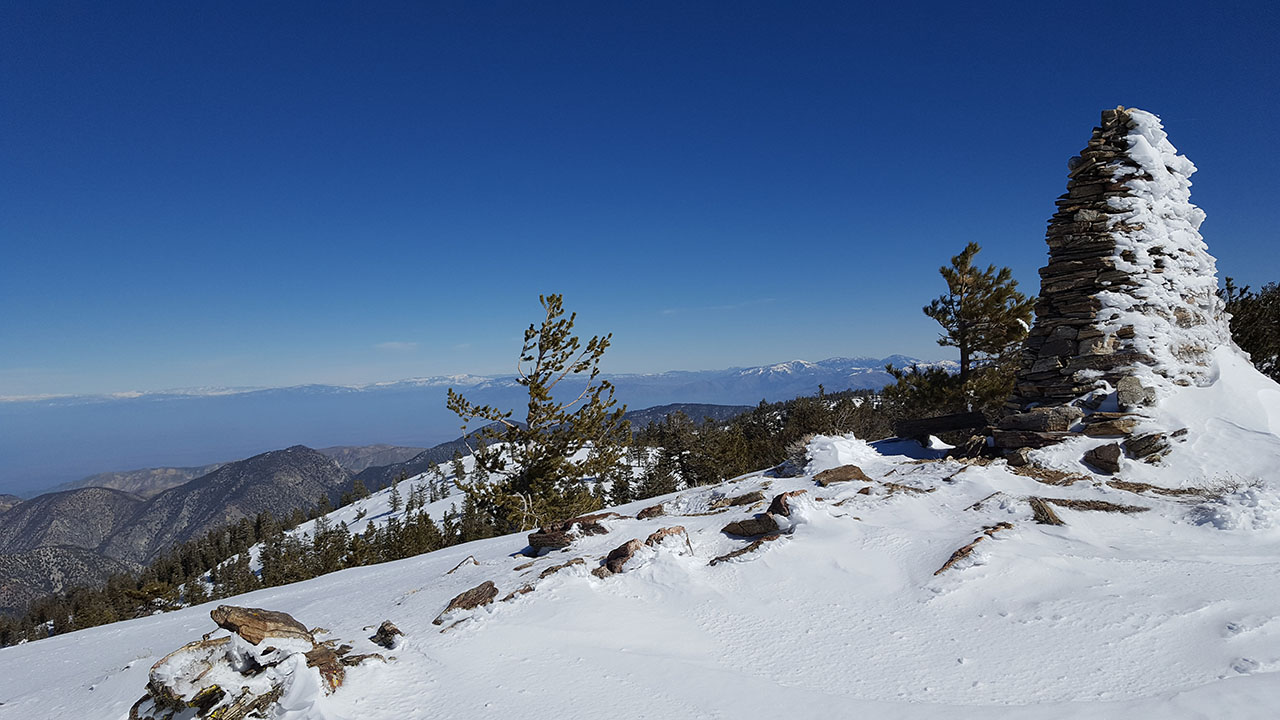 At 8831', Mount Pinos is the highest point in Ventura County and, believe it or not, the 11th most prominent peak in California. Pinos is an easy drive up the 5 from LA County, but be prepared for significant chain control and traffic headaches if you head up on a snow day.
My friend Matt and I made the trip up last Saturday to take advantage of the substantial snow pack deposited by the recent storm cycle.
Pinos has a parking lot and a nordic center at 8300'. In all fairness it's probably best to think of this as a nordic/easy touring area. The north face of the mountain does feature more aggressive terrain, but much of it appears tree-bound, with marginal coverage.
We did a straightforward traverse linking Pinos and neighboring Sawmill Mountain, to the west, for about a five mile round trip. The Skiing mostly involved flat or low angle travel, with a few easy pitches in between the two peaks.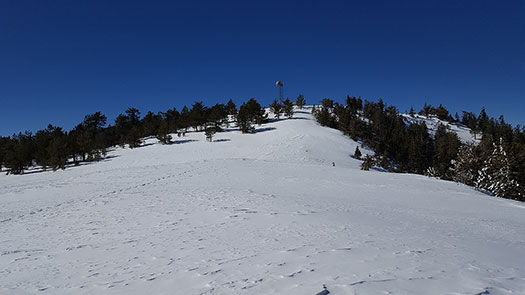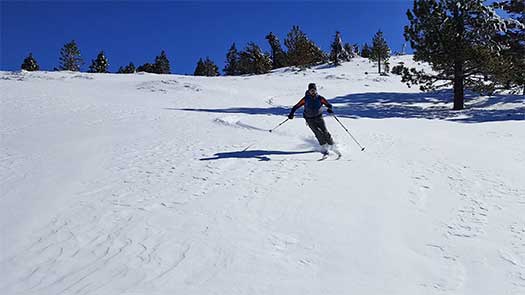 The views were quite a treat. From both Pinos and Sawmill, the Sierra is easily visible to the north, from the Whitney Massif all the way (I think!) to the Ritter Range. Spin about, and yes, that's the Pacific right behind you. And of course the start of the Central Valley is (more or less) at your feet.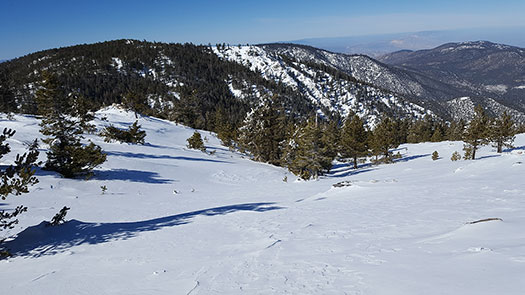 Sawmill Mountain, to my eye, offers the more promising skiing. It might be possible to park at the community below the north face, then work your way up the long ridge to Sawmill's summit, then ski back down. Maybe. Access might be an issue.
In any case, I'd been wanting to ski Mount Pinos for a long time. It's hard to pass up the majors when big storms come through, but Southern California does offer a huge array of desert of coastal peaks that are at least technically skiable. It's fun to check them out.
Current snow conditions for Frazier/Pinos are here.
— February 2, 2017
Andy Lewicky is the author and creator of SierraDescents
Charles February 3, 2017 at 7:02 pm
Beautiful! Looks like a nice easy tour.
maple&mustard March 2, 2017 at 2:00 am
Even though there's only really like one.. maybe two?.. this is the best and a great SoCal /Eastside ski touring /backcountry blog. I'm up and to the way east lately, but love checking in and getting a little home cookin /hitlist intel for striking while visiting fam. Great stuff Andy!