The Air Is Alive With Snow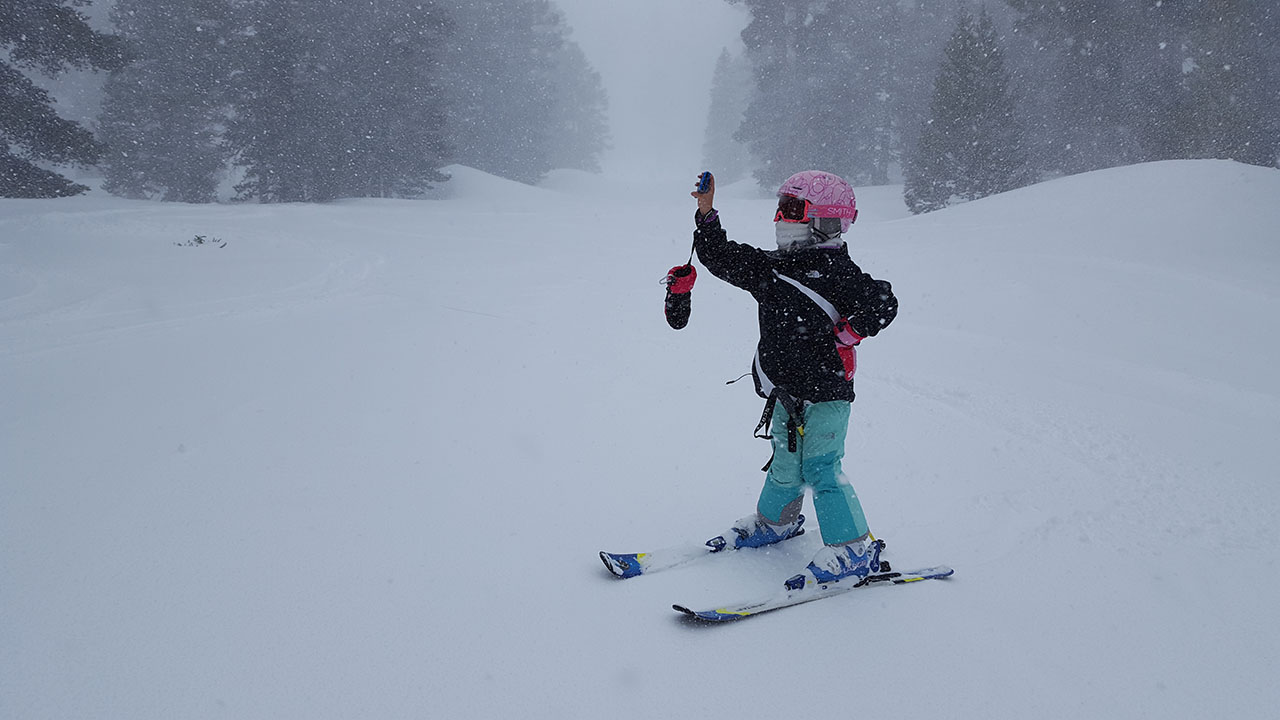 I ski for many reasons, but for a sunny Southern California resident days like this are a rare treat indeed. Mammoth's record-setting 2017 winter continued this past spring break with a big storm followed by a little storm that turned into yet another big storm.
Another big storm is expected next week.
The air is alive with snow! The best of the Sierra storms have this incomparable next-gear quality where you suddenly find yourself literally choking (in a good way!) when you try to take a full breath of it.
The sky darkens. The snow deepens. Every run is untracked. Soft, so soft and floaty; otherworldly-quiet as the wind abruptly pauses. The crowds have fled to their hotel rooms; you're all alone out here. The lifts are spinning as if the mountain is open only for you.
The day will pass, as they always do. But a piece of it will stay with you, always—a moment, a feeling, an image, perhaps, of snow and love and magic.
— April 15, 2017
Andy Lewicky is the author and creator of SierraDescents
Brad Brown April 17, 2017 at 3:59 am
One of my fav memories is an early May 97 morning at Mammoth during an ancient huge year, my son and I poised over a 5-6' actual cornice with boot deep below on Scotties. The ridge north was vacant, to the south 1 guy stood above Wipe Out. I dropped in, followed by my son, and had one of those burned into your DNA memories. An early Feb Monday hookie day at Summit saw 22" this season was another example. Turns could be had on the sides of runs not seen in 6 season, several I self 8'd. My resistance to "road conditions" advisories, balking at urban "alpine starts", and "work" excuses was well rewarded. The Xmas eve 2016 storm involved a similar commitment which was similarly rewarded,-1st time in 45 years chains weee required on 4x4 vehicles!? This effort was rewarded by the mother of all traffic jams and a 1 am home arrival. Would do it again in a heart beat if conditions warranted, even at my present age of 65, so here's to the Storm Riders!
Charles April 17, 2017 at 6:05 pm
Love the photo! This year is just crazy. Wondering when Tioga will open. July???