Mammoth in August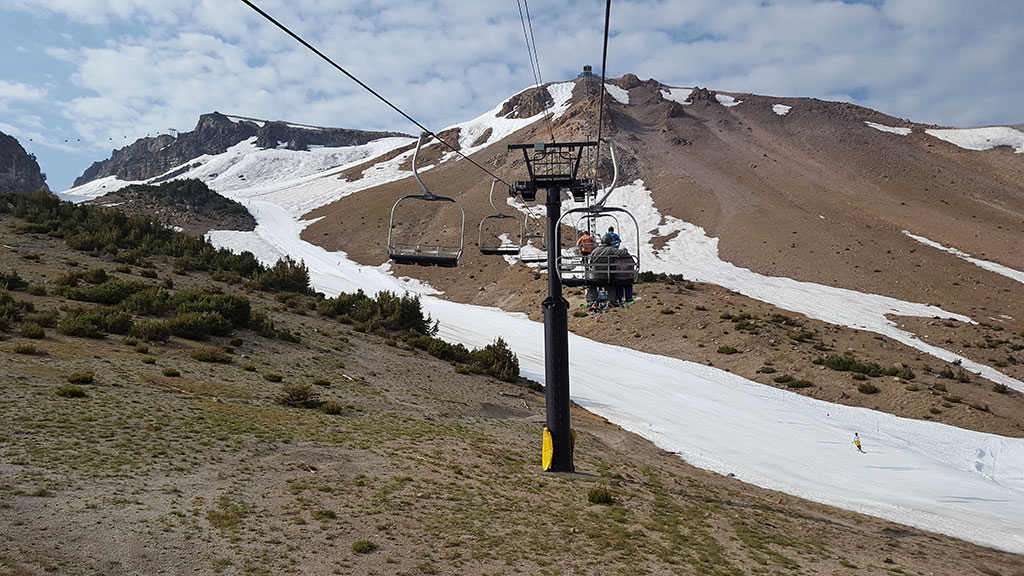 We're a little late with this update here, but I did want to mention that Mammoth Mountain closed August 6, making for a 2016/2017 season that offered skiing in ten consecutive months, November to August.
How was the skiing in August?
Not nearly as good as it was in July—which is itself kind of a wonderfully multi-layered statement.
Skiing closing weekend, I felt the weight on those ten incredible months upon me, and I found myself remembering each of them, in all their differences, and I remembered the Sweetgrass film Signatures, and Taro's grandfather's advice about fishing:
My Grandpa told me, 'Taro, in Japan we fish seasons, not just fish.' And he meant that, fishing is all about nature and its season. The seasons bring out completely different faces of nature, and we have to take advantage of that. You don't go after Black Bass all year long; you catch fish that are in season.
I take that to mean that skiing, too, has its season, and that season, for me, has now come to an end (though likely a short one; Mammoth reopens Nov 9). Some of you, I know, are still skiing. Snow is still out there in the High Sierra.
But I think I'm going to give my skis a little rest. Maybe do some hiking; maybe not. Maybe just fire up the grill and stay home for a bit. As Grandpa says, 'Powder snow is only a part of the whole experience...'
— September 10, 2017
Andy Lewicky is the author and creator of SierraDescents
Gregg September 12, 2017 at 4:39 pm
Was up Aug 4th and thought they were closing the 6th. Did they stay open another week?
Andy September 12, 2017 at 5:33 pm
Gregg you're right--they closed Aug 6. Thanks for the catch!
Brad Brown September 23, 2017 at 10:02 pm
"Mammoth in September"?
Joe g November 27, 2017 at 6:17 pm
Baden Powell and San Antonio showing a good amount of stuff above 8000 feet after morning commute traffic Monday after Thanksgiving. Happy first snow. Waves on tap on North shore. Happy line hunting Andy.