December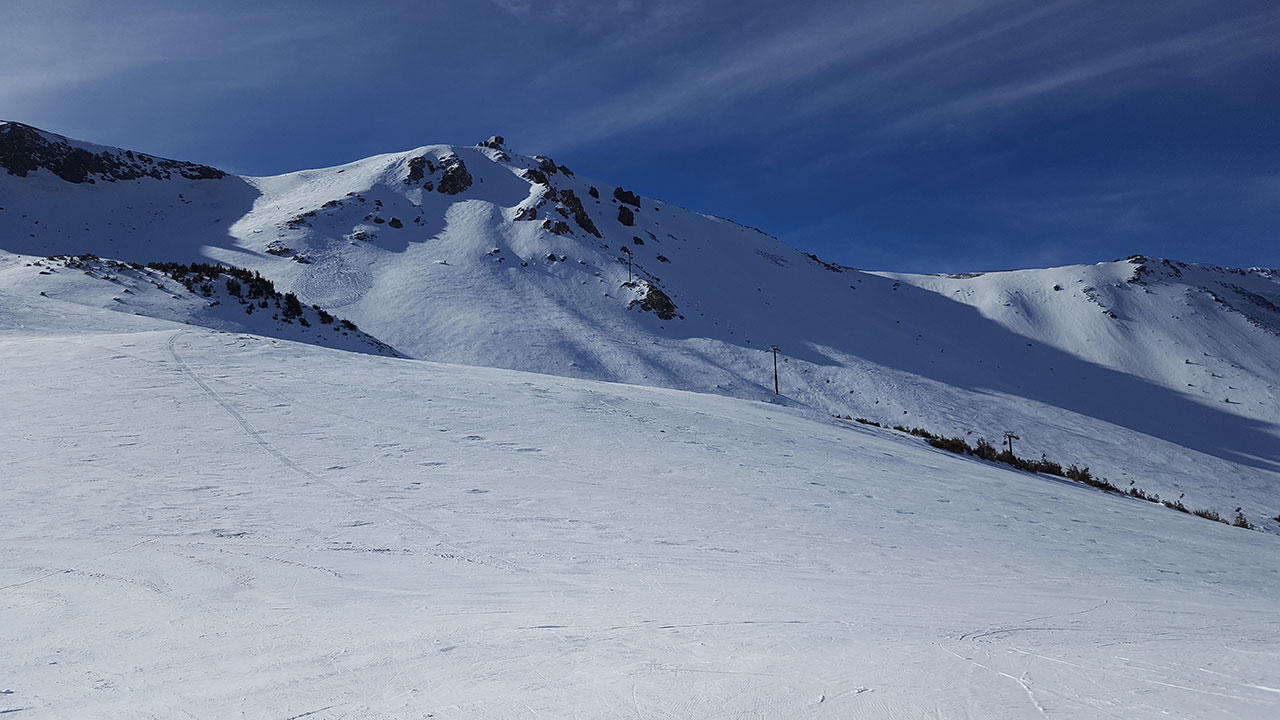 Happy December to you, Sierra skiers and beyond. Hope you had a short but sweet summer; now is the time for long shadows, piercing afternoon sunshine, clouds of breath visible in the air, and of course snow.
Mammoth Mountain continues its miraculous ability to attract snowpack, but this winter is already demonstrating how utterly we are indeed in a new century. It is interesting, isn't it, with so much change shrieking at us from the human world, that change too is omnipresent in our planet's climate?
What to expect? Surprises. Heat waves, droughts, and shockingly intense storms intermingled unpredictably. I was thankful, this Thanksgiving, to be skiing, and I think that's how I'm going to approach this entire season: whatever we get, I'm going to be glad to have it.
There is snow out there. Mammoth, before the rain, offered very good skiing all over the mountain. Hopefully the new storm freshened things up a bit. Either way, you'll find a complex snowpack, especially in the backcountry.
Here in Southern California, we continue to see our season shrink. None of the SoCal resorts as yet have announced opening dates. Snow Valley has a new high speed six-pack but no snow to go with it. Snow Summit hasn't even turned on its webcams.
SierraDescents continues to be an evolving mission for me. That is in response to both an evolving world and an evolving me. I look forward to these coming winter months, and beyond, and sharing their surprises. I'm ready for snow country, and I hope you are too.
— December 1, 2017
Andy Lewicky is the author and creator of SierraDescents
George December 14, 2017 at 12:48 am
Looking forward to your writings this Winter Andy. As a 16 year Mammoth resident I couldn't agree with you more on the omnipresent weather changes. In short, higher snow levels, warmer temps and unpredictable weather extremes.

Conditions are good now thanks to one large warm storm and copious snow making by the mountain, which only adds to the dilemma of my supporting them. Get while you still can!