Merry Christmas 2017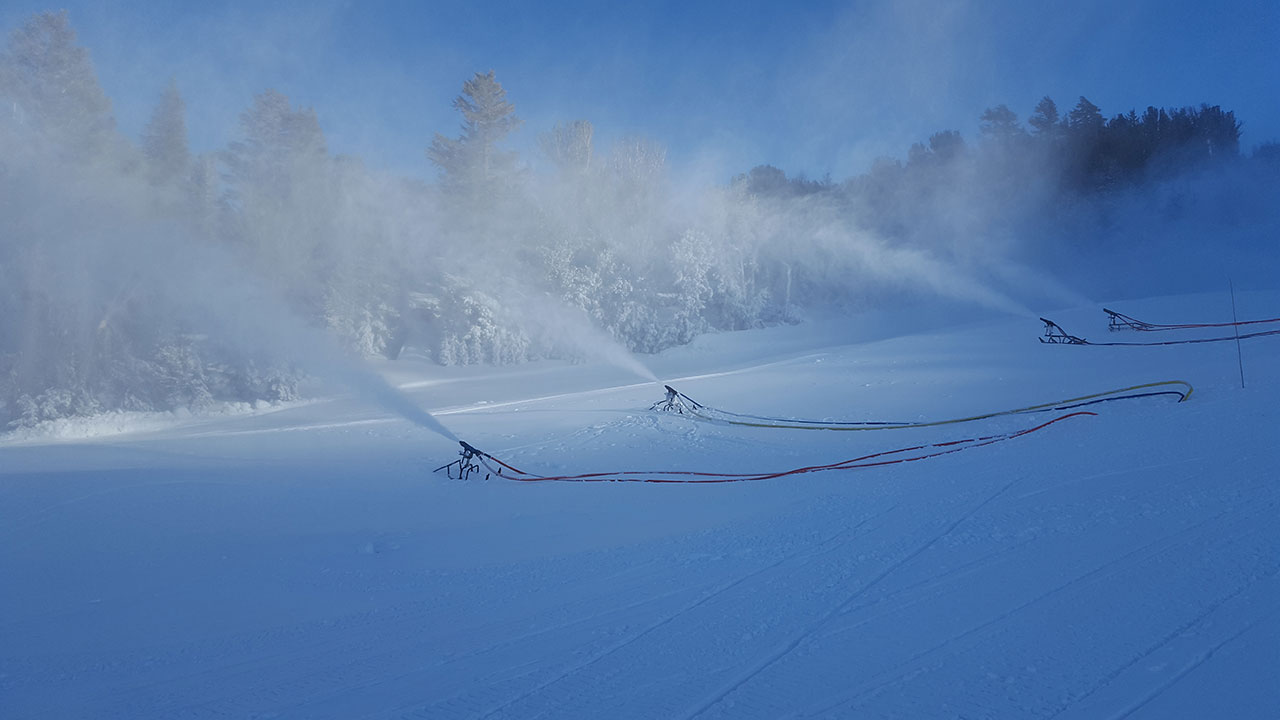 Merry Christmas to you and Happy New Year! This winter alas has so far opened as yet another dry one, but there is snow to be found in the high country, particularly if you're not picky about who made it.
Mammoth continues to impress with its ability to conjure snow from thin air, offering admittedly spotty upper mountain conditions, but very nice cold groomed man-made snow on the established trails—reminiscent, this past week, of Colorado groomer skiing.
Here in Socal, the Big Bear resorts are open, and Snow Valley has at long last opened its much-awaited high speed lift, Southern California's first six-pack express. That lift will save me and my family a great deal of driving time this winter (or so I hope).
Elsewhere, it is dry, and Shaman Howard seems to be tilting in an increasingly pessimistic direction. November's wet storm makes backcountry skiing possible in some Central Sierra locations, though not much attractive. I say ski those resorts for now—see you next year!
— December 25, 2017
Andy Lewicky is the author and creator of SierraDescents