SoCal Backcountry Report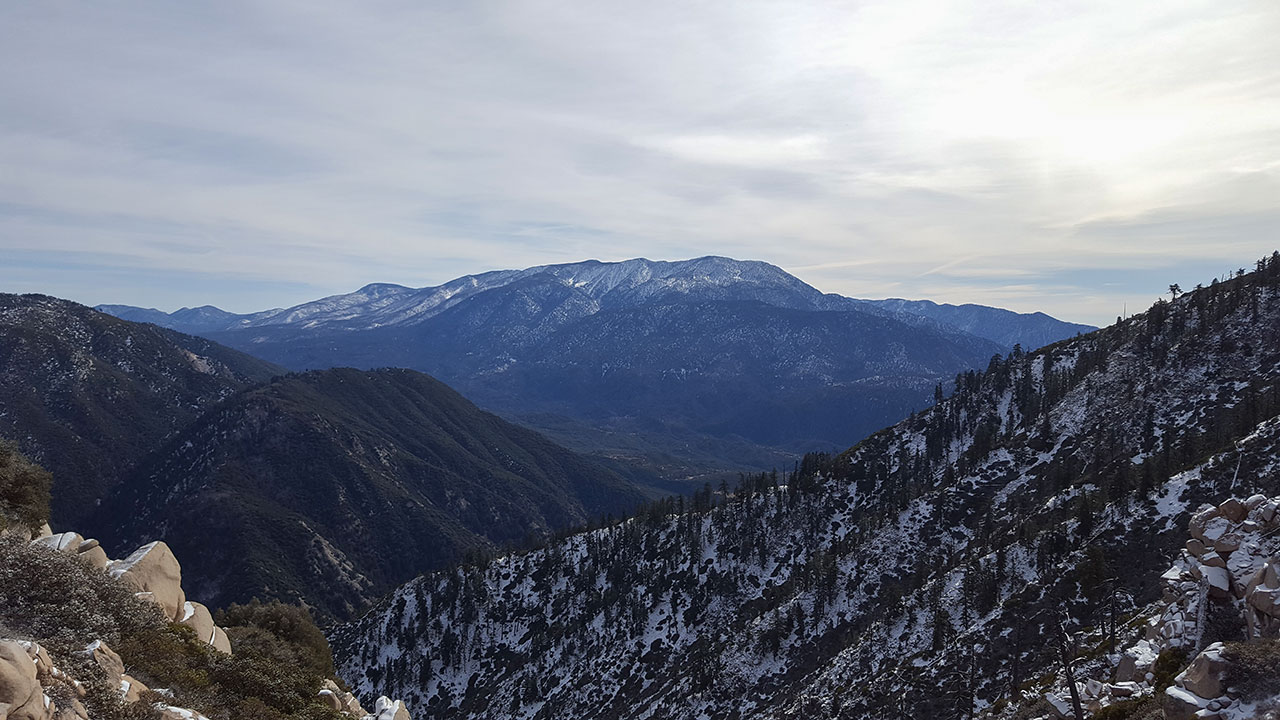 Well. The cursed pattern persists. This most recent storm seems to be focusing its efforts on the San Bernardino Mountains, which might lead to 6" or so of new snow in the most favored locations. Elsewhere maybe a dusting.
For local, real-time weather analysis, both @SoCalweathernet and @bensweather are well worth following, and of course don't forget Howard Scheckter for Mammoth coverage. None of them, I'm afraid, have been offering much good news this season.
Is there snow out there?
We might be at the point where a committed madman could climb up the Vivian Creek South Fork Trail and make a handful of turns, many hours and tears later, at the highest elevations of the San Bernardinos. I don't think San Jacinto or San Antonio (aka Mt. Baldy) are even marginally viable, but that is a guess.
As for local resort skiing: ouch! Snow Valley shut down its upper mountain (or, more honestly, the mountain) this past week; maybe it will reopen later today or tomorrow *UPDATE: they did reopen*. The Wall is closed at Snow Summit, which can't even run Log Chute. Mountain High West is open, barely.
We are basically now counting on storms not to drop snow, but to lower temperatures enough to allow the local resorts to run their snowmaking for a few hours.
Go north, if you can. Mammoth is offering modest but good skiing inbounds, with more or less the same true in the lakes basin for backcountry (albeit with stability concerns—check your advisories!). That is all.
— January 20, 2018
Andy Lewicky is the author and creator of SierraDescents
Dan Conger January 23, 2018 at 3:46 am
Climate change continues to wreak havoc ... sigh
Greg Reynolds January 28, 2018 at 2:53 pm
As lovers of winter, this weather is heartbreaking. Last year was just a tease, a reminder of what once was. I'm with Dan...sigh
Matt D February 5, 2018 at 3:57 pm
I managed to get about 300' vertical on Throop Peak this weekend. Call it a meager silver lining that the 2 is open the whole way from La Canada to Wrightwood in early February. Not a ton of snow but pretty well consolidated so I didn't bottom out... too much.