The California Fires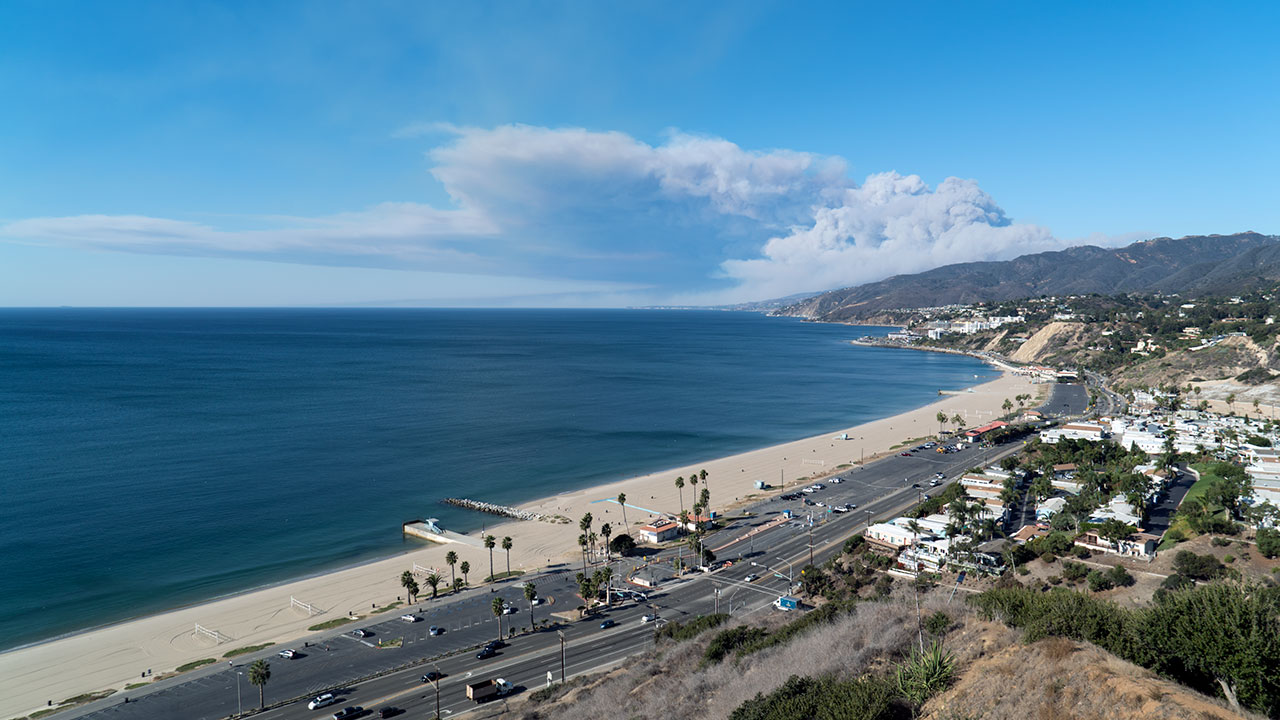 The images defy description. Words flee the body when you stare at a cloud like this. What does it mean, when Mother Nature turns her fury upon us? Where is there to run?
California has long offered a preview of the future; the vision it is showing us now is a grim one indeed for the Mountain West. Hotter, faster, bigger, more intense, more destructive fires. And a fire season that grows inexorably toward 365 days a year.
This is the Santa Monica Mountains, yesterday, from the Palisades Bluffs. Will Rogers Beach borders the Pacific Coast Highway; Malibu is to the north, between the Santa Monicas and the sea, with the smoke from the Woolsey Fire dominating the sky.
The speed with which these fires move is terrifying. The town of Paradise, in Northern California, was destroyed in less than a day. Malibu remains under mandatory evacuation today, though for now, at least, the winds have paused. But they'll be back.
— November 10, 2018
Andy Lewicky is the author and creator of SierraDescents
Dan Conger November 11, 2018 at 3:52 pm
Climate change in action. If you want to watch something that really brings it home, look up the documentary "Chasing Ice."
Joseph G. November 13, 2018 at 6:25 pm
I'm not one for large government spending. But Climate change is real. But even I believe in smart spending on clean energy, and supporting efforts by the USFS increasing low-intensity prescribed burns. The BLM does prescribed burns too, but I think to a lesser extent.

If you are interested in reading on the history on US wildland fires and burn disasters I recommend John Maclean's writings.

John N Maclean, son of Norman Maclean, has written a series of books on wildland firefighting disasters including the 1994 blaze in Colorado, the South Canyon Fire where 14 wildland firefighters perished, as well as the 2006 Esperanza Fire out near Banning CA. Maclean writes in all of his books the motif of the USFS evolution of fighting fires and learning from the disastrous policies of the early days.

Homeowners on the urban-wildland interface also need to work to keep defensible space. https://www.kqed.org/science/1927354/controlled-burns-can-help-solve-californias-fire-problem-so-why-arent-there-more-of-them