Kenneth Hahn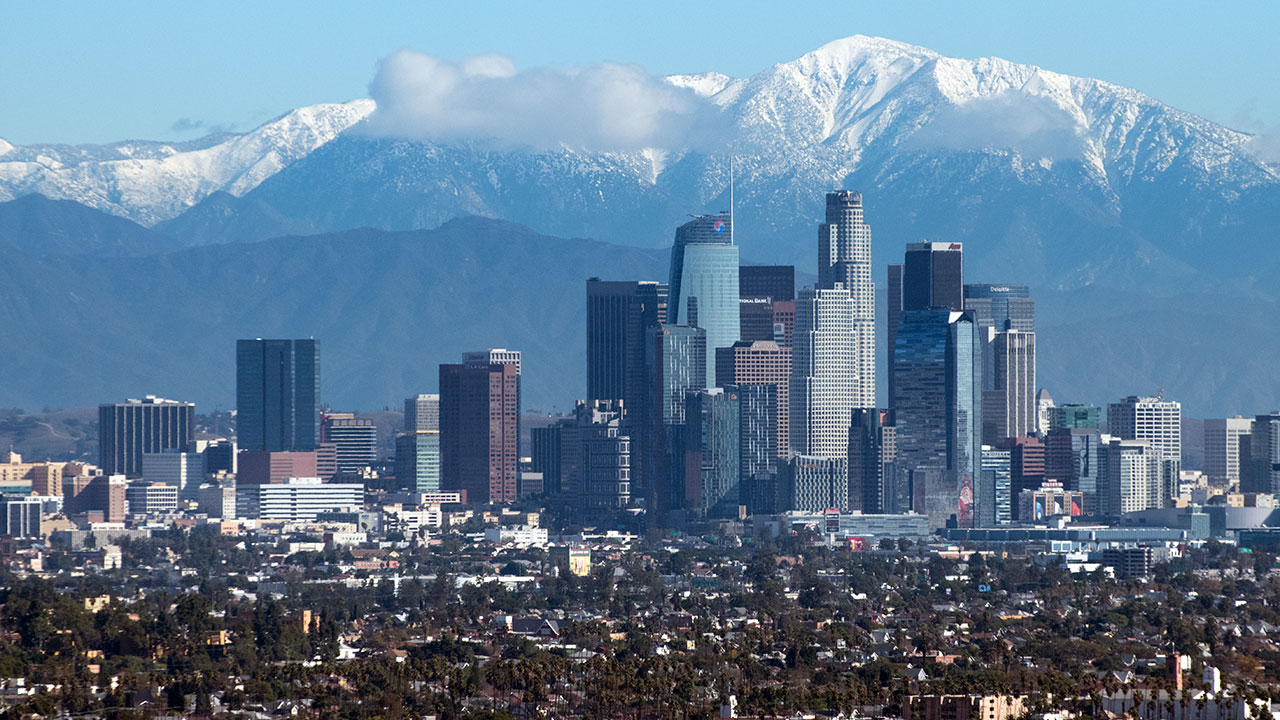 Here's the iconic Los Angeles-as-ski-town shot we've been waiting for, taken this morning from Kenneth Hahn State Park, with Mount Baldy's west face rising above the downtown skyline.
Mount Baldy ski resort continues to tease about a possible Saturday opening, citing 15" of new snow yesterday. Snow Summit has added a few runs, but remains very limited in terms of open terrain. Snow Valley is currently closed but trying to open ASAP.
For the backcountry I'd expect very thin conditions everywhere except maybe upper elevations on San Gorgonio, which might have held snow from our November storms. My rule of thumb again is if Baldy is open and running Thunder Mountain in good condition, you can expect to find good backcountry opportunities in all three of our major SoCal ranges (and if not, the prognosis is generally pretty grim).
We are now set up, if future storms and temperatures cooperate, for a solid SoCal winter (at least by 2018 standards).
And this seems like a good time to direct you to the Southern California Avalanche Center, which first of all actually exists, and second offers a wealth of resources for SoCal backcountry-oriented skiers, including current conditions and avalanche observation reports.
— December 7, 2018
Andy Lewicky is the author and creator of SierraDescents
George Karpouzis December 8, 2018 at 2:44 am
Skied Mt High today
Basically skied every run there as there was enough
coverage. I even went down a few double blacks!
At least a foot of heavy snow great for base
Joshua December 8, 2018 at 4:32 pm
I skied pow yesterday off of Jean Peak. San Jacinto looked a bit rocky still but was getting sun affected so opted not to head there because of better quality snow on Jean.

Bring your skin wax though, it got sticky below 9200'. There should still be pow on Jean today in sheltered northeast aspects
Wesley Moore December 8, 2018 at 5:47 pm
I skied Mt San Antonio Yesterday and didnt hit any rocks. Main Chute was decent, but the best runs where in the trees/face on the lookers left of baldy bowl. Got Some nice chalky stuff. Skin wax is a must. I bet the north would be killer
charles December 24, 2018 at 7:26 am
Brilliant. Photo is just an amazing American landscape. And... why the hell did I move to the east coast???