Bear Mountain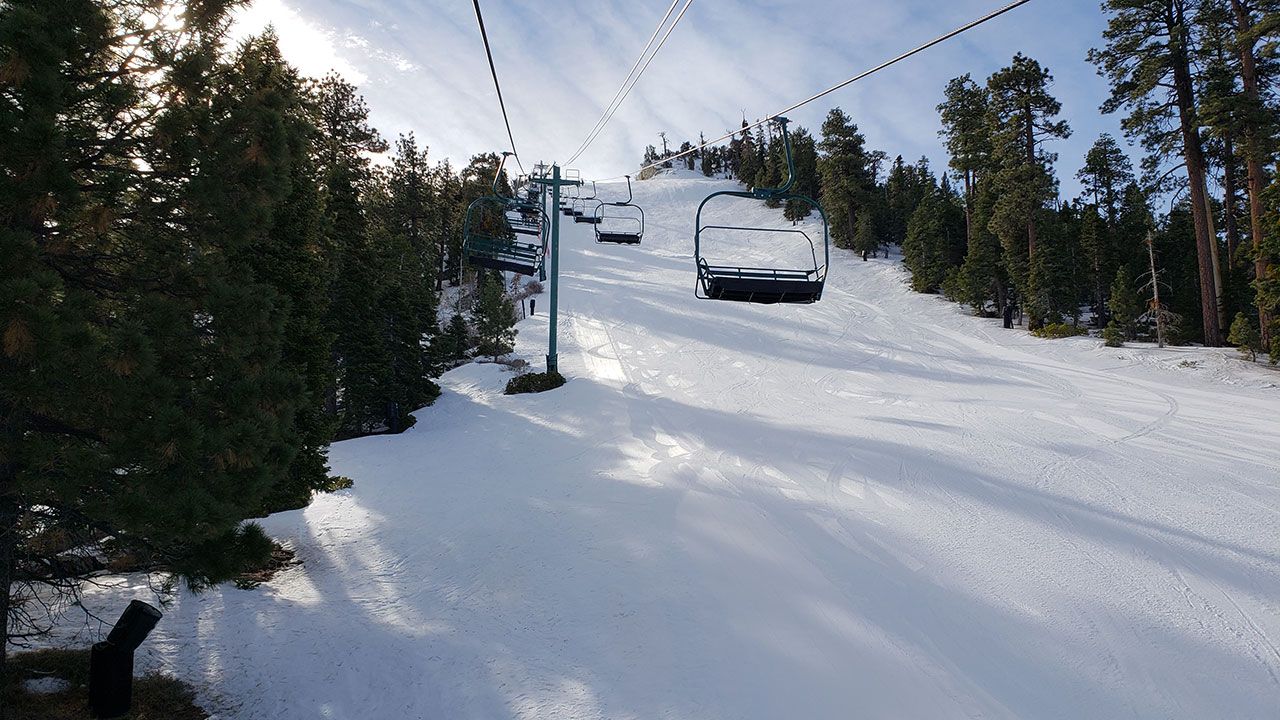 Bear is such a quirky resort. Every time I ski here I'm reminded first of all how big the terrain is (by SoCal standards), and then how strange the place is. Like Sugarloaf Mountain just east, Bear is basically a series of snaggy gullies linked by an irritable ridge.
That makes for an odd layout, as runs go, but you can't argue either the vertical or the sustained pitches that Bear offers—you can actually ski your legs off here. So there.
It's warm. I think we got to 60° at resort levels today, making it feel like mid to late March rather than January. The snow absolutely confirmed my suspicions that the backcountry is currently a skating rink, though inbounds skiing was lots of fun once things slushed up.
My guess is Baldy Bowl would have been good today provided you were careful to pick sunny aspects at the right time of day. That assumes the day was windless in the San Gabriels, as it was in the Big Bear area. As for Gorgonio, we saw great gleaming fields of ice on all the north aspects (plus an avalanche). The ice will need a strong corn cycle to become skiable, and even then, be careful.
L.A. rain and mountain snow enters the forecast this coming Wednesday, and then more rain/snow this weekend, though snow levels for now look stubbornly high. Stay tuned.
— January 28, 2019
Andy Lewicky is the author and creator of SierraDescents
GK January 29, 2019 at 12:29 am
Looks like we have a series of storms rolling through the region later in the week. I'm betting local resorts get a solid foot.