Waterman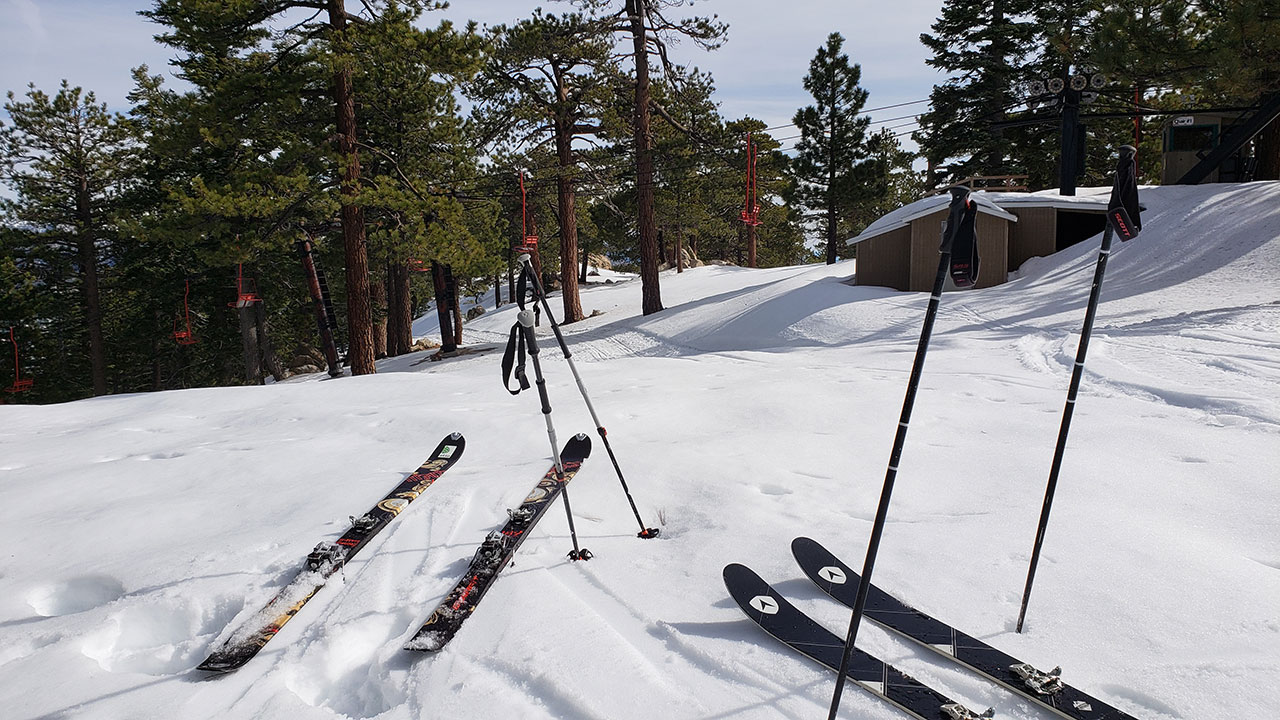 Mount Waterman is not open, but they should be. I'd say they have a solid three feet of extremely dense snow at the ski area's summit, with decent (albeit icy) coverage down to the parking lot.
Ice is probably the big story throughout SoCal's three major ranges right now.
For mid-January, this was a warm day in the San Gabriels, and in terms of snow hardness, we were right at the edge of what I'm comfortable with. If it had been ten degrees cooler today, or even just a tiny bit windy, or if we were skiing a thousand vertical feet higher: forget it.
I admit I'm feeling a little shell-shocked. Last Tuesday we looked to be set up for an outstanding weekend of SoCal backcountry skiing. Then came the rain. Lower elevation snowpack got wiped out. Higher elevations have abundant coverage, but expect snow to be saturated and dangerously slick and hard until proven otherwise.
There will be good skiing for those who correctly time the inevitable warm up. Smooth shiny ice, in the SoCal ranges, can make for insanely great skiing during a heat wave. Otherwise, I'd say stay the hell away. If Waterman on a sunny windless mid-fifties day is pushing the risk envelope, imagine what it feels like on Baldy's north face right now.
— January 21, 2019
Andy Lewicky is the author and creator of SierraDescents