LA Basin Snowfall!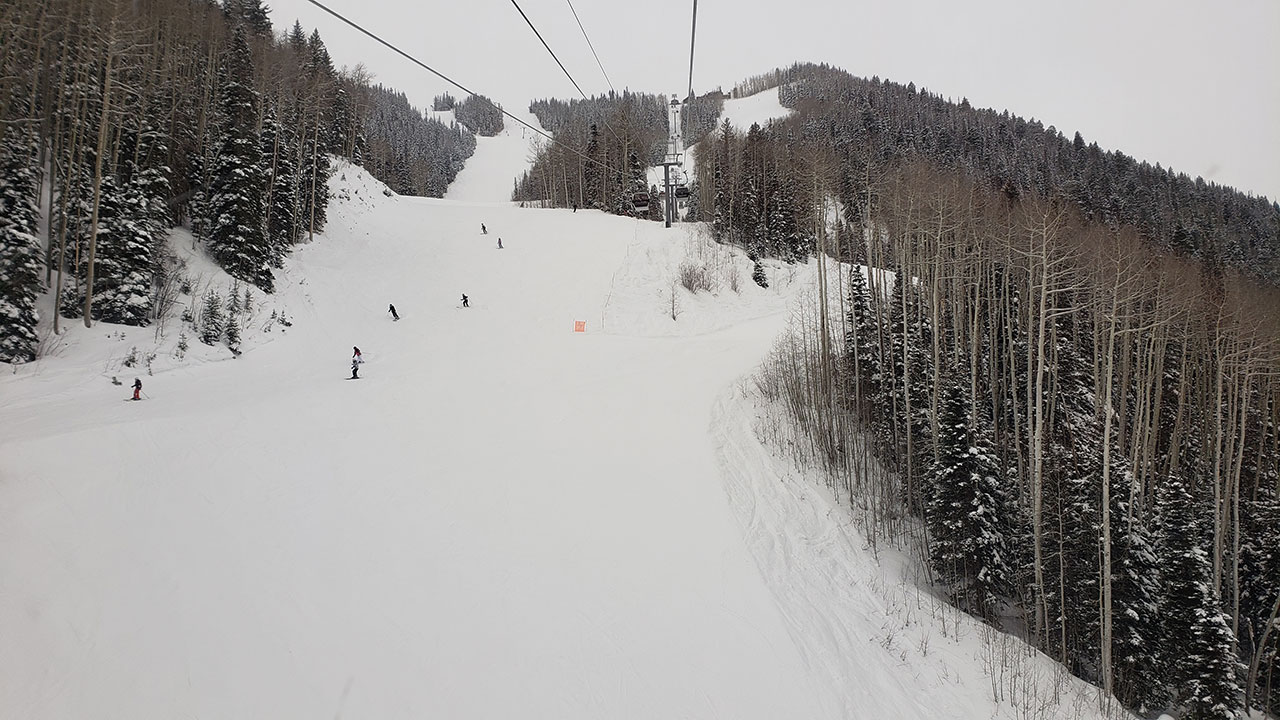 Winter storm Quiana has brought snow to the Los Angeles Basin. The LA Times reports snow fell in parts of Malibu, Pasadena, West Hollywood, and many more iconic SoCal locations, with snow levels as low as 1000'.
In San Diego, Cuyamaca Peak powder is off the hook. Meanwhile, my hometown of Flagstaff Arizona yesterday broke its single-day snowfall record, with 35 inches of snow at the airport. The original record goes back to 1915.
As for me, I am not finally realizing my dream of skiing the Santa Monica Mountains. No, "unfortunately" I am in Telluride. But we got two inches of snow overnight, so please, no sympathy cards are necessary. :)
I am very sorry to have missed snow in the Basin, but I know you'll find good skiing throughout the Southwest in Quiana's wake, including Southwest Colorado. Please be safe and have a great snowy weekend. We'll return home soon.
— February 22, 2019
Andy Lewicky is the author and creator of SierraDescents
Brad Brown February 26, 2019 at 3:58 am
Managed to ski 3 days/week last couple of weeks (stupid work). Been a long time since it was this good and timing worked out. Felt like I was rode up a Summit Chair and skated off the lift in Kirkwood. Literally could plunge a pole over 1/2 way in spots...WHUT!?!?! where am I? SG (peak and range) looked stunning. Got some wet snow in Thousand Oaks last Thursday, thought 1988 we had 3-4' locally. My condolences to Telluridians.
Charles February 28, 2019 at 6:20 pm
Looks like PS Tramway estimated re opening is April 1. Wonder if snow coverage might still be decent by then. Would be nice to get on that first tram ride!
Steve Sailer March 4, 2019 at 11:32 am
C'mon, Andy, Telluride?

Ski Malibu!
Andy March 8, 2019 at 10:58 pm
I was thinking about Sandstone Peak, damn it! Also: Mount Lemon, outside Tucson (which got snow), got four feet of snow. F'ing Durango got four feet of snow. As far as I can tell, everywhere on planet Earth got more snow than Telluride this week. :)
Ryan March 14, 2019 at 10:09 pm
Can we expect any more epic couloir/Snow Creek reports from you this year with all the snow?