What's Going On Out There?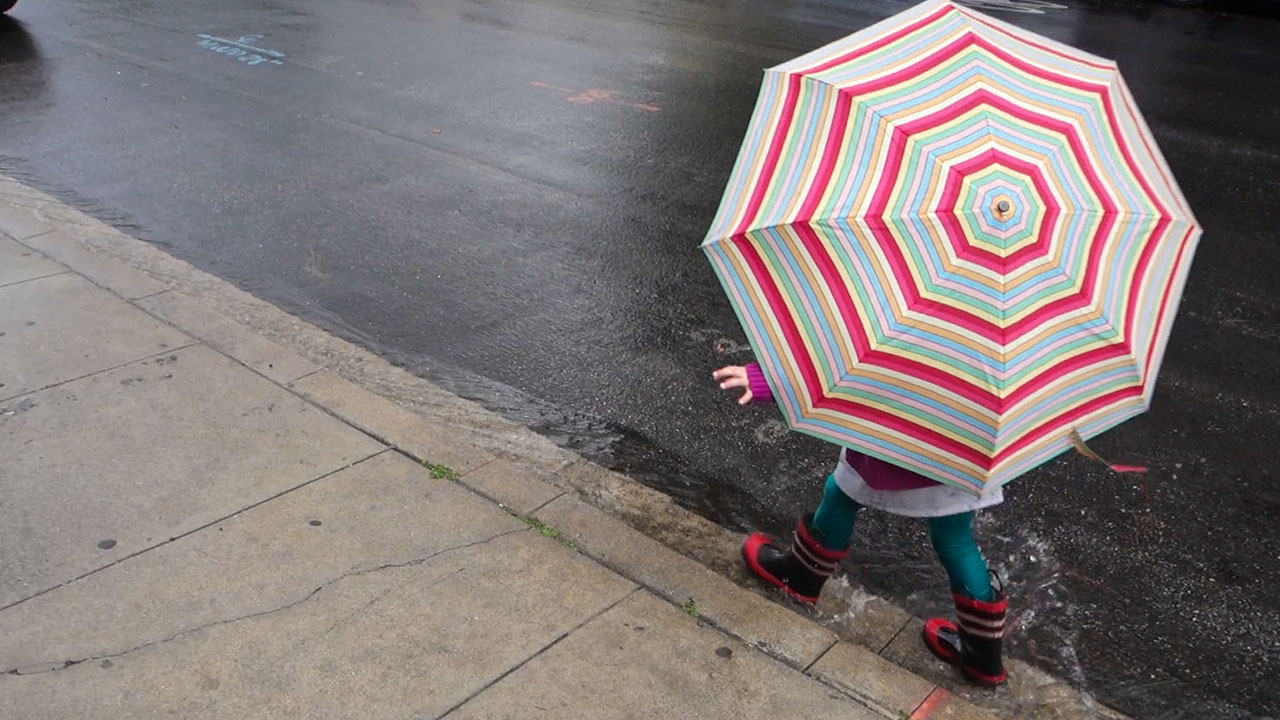 Rain is the big story for Southern California once again as yet another powerful winter storm comes in warm and wet. Higher elevations may see spectacular snowfall totals. Unfortunately, resort levels will see rain through much of today.
Ben's Weather calls for three inches of SoCal rain or more depending on topography. Snow levels currently above 9000 feet forecast to drop to 6000 feet later this afternoon or evening.
Flash flood warnings are active in Ventura and Santa Barbara counties as of Saturday morning, with some locations reporting rainfall rates as high as 1/2 inch per three minutes (!). Up north, Mammoth is expecting 7 to 10 FEET of snow.
Locally snow showers continue into Wednesday. Ultimate storm totals at this point (rain and/or snow) are anyone's guess.
NWS imagery indicated the storm had organized into a cyclone as of yesterday evening—exceedingly unusual for California latitudes.
Throughout California be on the lookout for dangerous winds, floods, and blizzard conditions depending on location. Discretion better part of valor today; avoid travel unless absolutely necessary. Those in foothills and burn areas monitor warnings and be safe!
— February 2, 2019
Andy Lewicky is the author and creator of SierraDescents
GK February 4, 2019 at 8:12 pm
Snow is finally coming down for our local resorts. Snow Valley is reporting up 16 inches of new. Wouldnt be surprised if they end up with 2 feet by the end of the storm pattern. Slide Peak should be open by next weekend.
Brad Brown February 6, 2019 at 5:36 pm
MM insane! Reporting 7-11 feet, one storm doubling Big Bears average annual snow fall. -1 on top, snow suffocation protocol.

Hit Bear Mnt Saturday on bet that 8800 Geronimo would have some snow sometime during the day while SS at 8200' would be soak city. Gamble paid off, snow around 10:30. Pounded 10 quick laps while getting soaked and hypothermic all to access a 2-4" frosting, in otherwords awesome. Couldn't make it Tuesday, guessing best day since 2017.