WWSRA 2019 Ski Reviews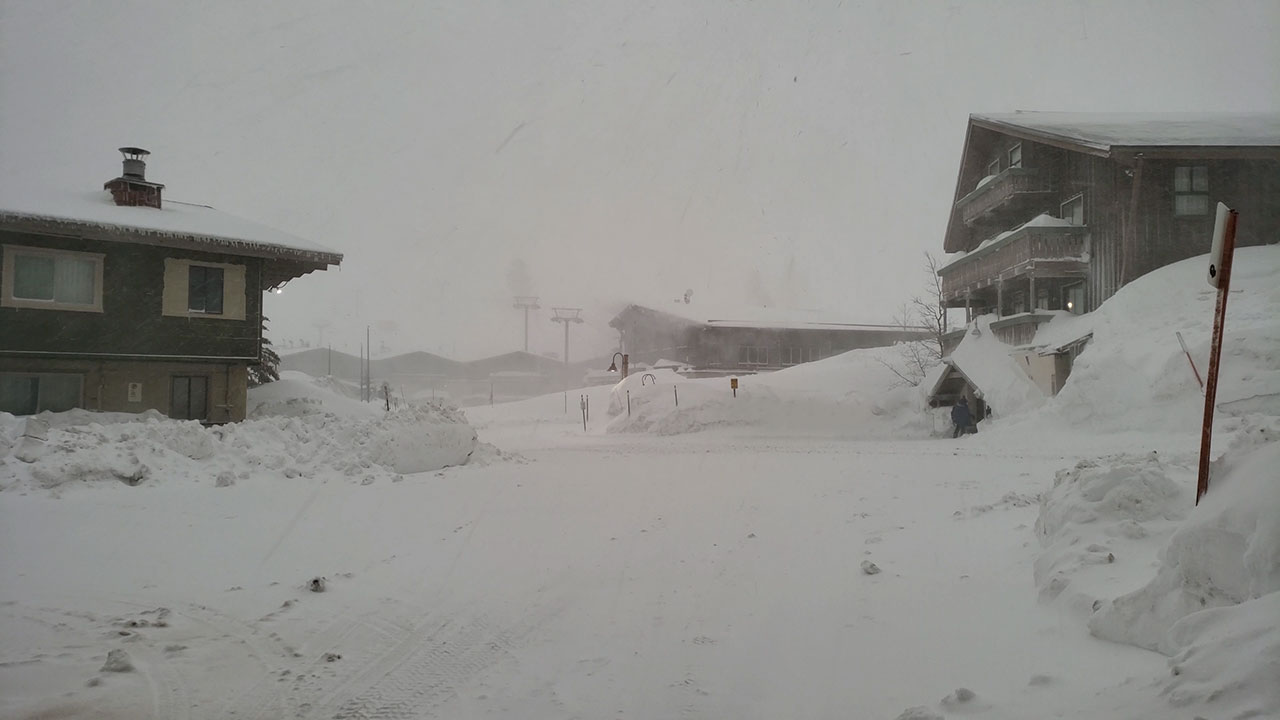 After a bit of a ski review hiatus I managed to make it to the 2019 WWSRA show at Mammoth Mountain last month. Conditions were far from ideal, with rain, heavy snow, and high wind complicating day one (day two was cancelled), but I did try out a handful of All Mountain/Freeride planks.
Up first is Blizzard's Rustler 10, returning in Fall 2019 with some minor updates. This is maybe not a true successor to the discontinued (and beloved!) Kabookie, but it is a light and playful ski that excelled in the damp powder we started with. How does it compare on hard and/or groomed snow? I didn't have the ability to test that directly, but I intend to get a pair to check them out more thoroughly.
I followed the Rustler with the Bonafide, and boy the Bonafide was not happy with the conditions. That damp powder was starting to chop up and thicken, and the Bonafide's stiffness just made it a huge chore. Though the geometry is similar, the Bonafide is clearly tilted toward hard snow and carving. But it was interesting seeing how poorly the Bonafide dealt with cut-up Sierra cement.
After hearing so much hype, I was very eager to try Nordica's vaunted Enforcer 93. Like the Bonafide, however, I found the Enforcer out of its element in the testing conditions. That said, the Enforcer's race-inspired geometry was immediately evident. In different conditions, I could see loving this ski's ability to arc out high-energy GS turns. The ski did not seem particularly versatile however, which was a surprise.
A positive surprise was Head's Kore 99. This felt a lot like the Rustler, and similarly proved adept at dealing with the conditions. I like these light, playful, fast skis. I wish I had the opportunity to try carving some turns on the Kore on smooth snow. Head's pedigree suggests the Kore might just be a great carver, which would make it a very tempting choice.
Next up is the Faction Agent, reissued for Fall 2019. The Agent felt a little outclassed by the best skis in this category, but I liked its ability to make short-radius turns, which I felt was noteworthy. Otherwise a little damp for my taste, and not a great GS performer.
Thanks to the weather, the ski makers only ran a limited selection of their offerings (or stayed home entirely: no Volkl or Rossignol, for example). Consequently I found myself trying out skis I normally wouldn't be interested in. One such example is Atomic's Bent Chetler 100. I didn't think I'd like this ski, but I did. The Bent Chetler was remarkably playful given how hefty it is, and in contrast to the Faction Agent, you get the full Atomic treatment when you want to make GS screamers.
Finally we wrap up with Salomon's completely redesigned (for Fall 2019) QST 99. As a matter of personal taste I've been moving away from these sorts of progressive, non-traditional geometry designs, but golly gosh Salomon did a good job with this one. The QST reminded me of my old Salomon Czar's in that you just pointed them where you wanted to go, and you felt invicible no matter what the mountain throws at you. I'm still a spoony-tip skeptic, but Salomon clearly shows just how powerful the design can be when it's done right.
And...that's all the skis I was able to ride. No dedicated touring models this year—sorry! But I enjoyed getting back out there and reviewing skis, and hopefully, I'll be a little more active going forward when it comes to next year's snow shows...
— March 8, 2019
Andy Lewicky is the author and creator of SierraDescents
Brad Brown March 10, 2019 at 3:48 pm
Dare we expect Andy's patented 1 take, insiteful ski review videos or was the weather to bad? This is season 5 on the Soul 7's, couldn't be happier but now thinking of a quiver to cover deep days and firm pack days, both of which expose certain, though manageable, limitations of the 7's.
Andy March 11, 2019 at 4:30 pm
I unfortunately killed my Kabookies, so I was on the lookout for a replacement ski. The Blizzard Rustler interested me enough to buy a pair, but it was definitely a fingers-crossed purchase since I couldn't evaluate the ski on hardpack.

Click the links for my YouTube reviews. As for a Soul 7 replacement, you might want to check out those upcoming Salomons. Not the kind of ski I'd buy for myself, but they were very impressive.
Brad Brown March 12, 2019 at 3:44 am
Thx, will look into it. I had, er have, the Solomon 1080 Foil which was a really fun ski so ok with that Brand.
Playin hookie tomorrow, 2" and counting as of 8:30 pm.