November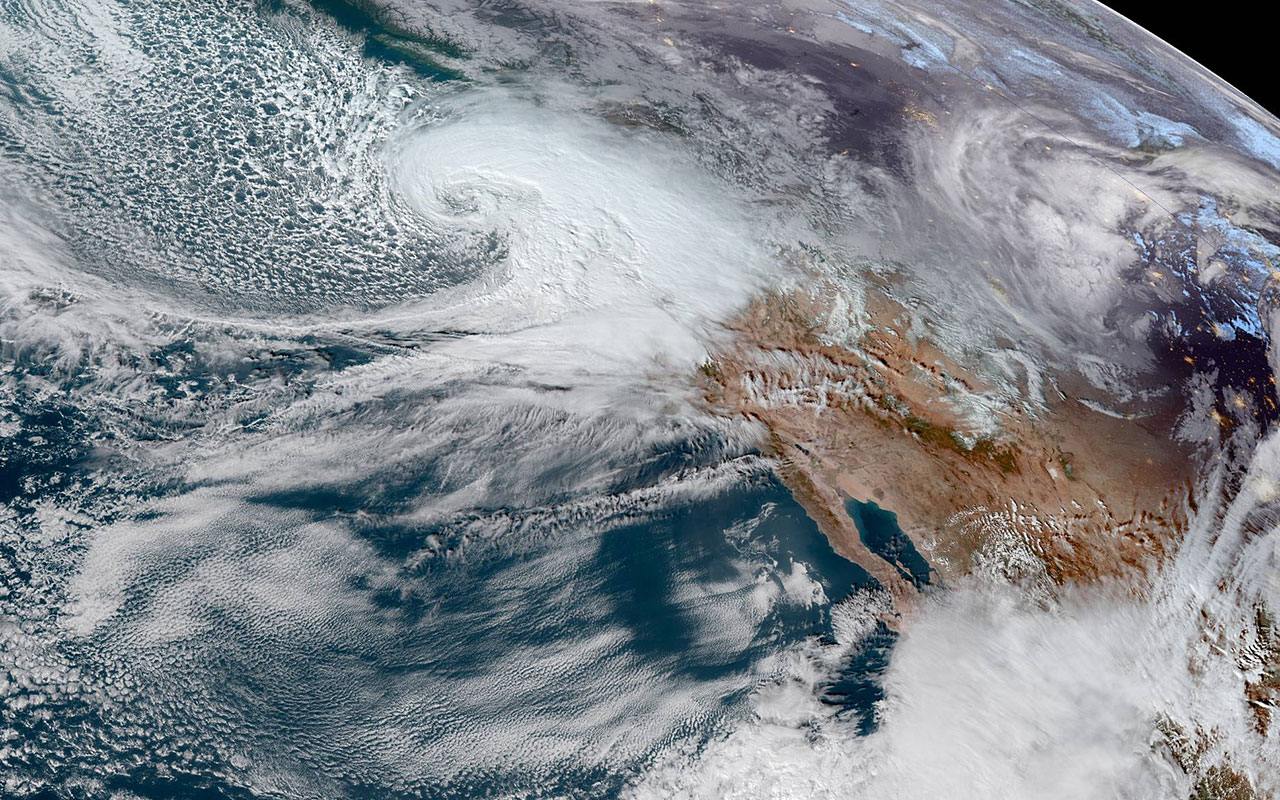 These high-resolution GOES-17 images are stunning. Here's your surprise Thanksgiving bomb cyclone, currently sitting off the coast of Oregon today, November 26, 2019. Given where we were only a few weeks ago, this winter is starting to look like a case of divine intervention.
Thanks to last week's storm, there is snow already in the local mountains (enough for Mountain High to start spinning lifts, at least), though not enough to officially declare the opening of the backcountry season. That looks to change in the next 48 hours or so. NOAA forecasts for the highest SoCal elevations are showing 35" of new snow expected by the weekend. San Jacinto via the Tram would be an obvious choice if the forecast holds.
Up north looks like 3-4 feet of snow for Mammoth and much of the high Sierra. Note there is a possibility for a major AR event (read: massive wet storm) early December. That would likely ensure us a strong start to a fine 2019-2020 winter, but at the cost of a distinctly unstable snowpack, with this week's cold dry snow being chased by a heavier, wetter, denser layer.
For now, it appears we'll be able to close the door on this year's fire season, thank goodness, as much needed rain finally arrives to California. Be aware the next few days look active for much of the state, with dangerous winds and flood and mudslide potential, and of course road closures in the high country. Be safe out there and have a Happy Thanksgiving!
— November 26, 2019
Andy Lewicky is the author and creator of SierraDescents
LA John November 26, 2019 at 7:00 pm
The instruments on the 2 latest GOES satellites (16 and 17) are amazing, providing information from 22,000 miles that was unheard of 10 years ago.

The Mammoth Snowman wrote a similar concern about this first cold light deep snowfall on top of dirt cautioning folks to not get out there and charge it until there are many feet as a base. Let's hope next week's snowfall is heavy and wet and gets the base set right.