The San Francisco Peaks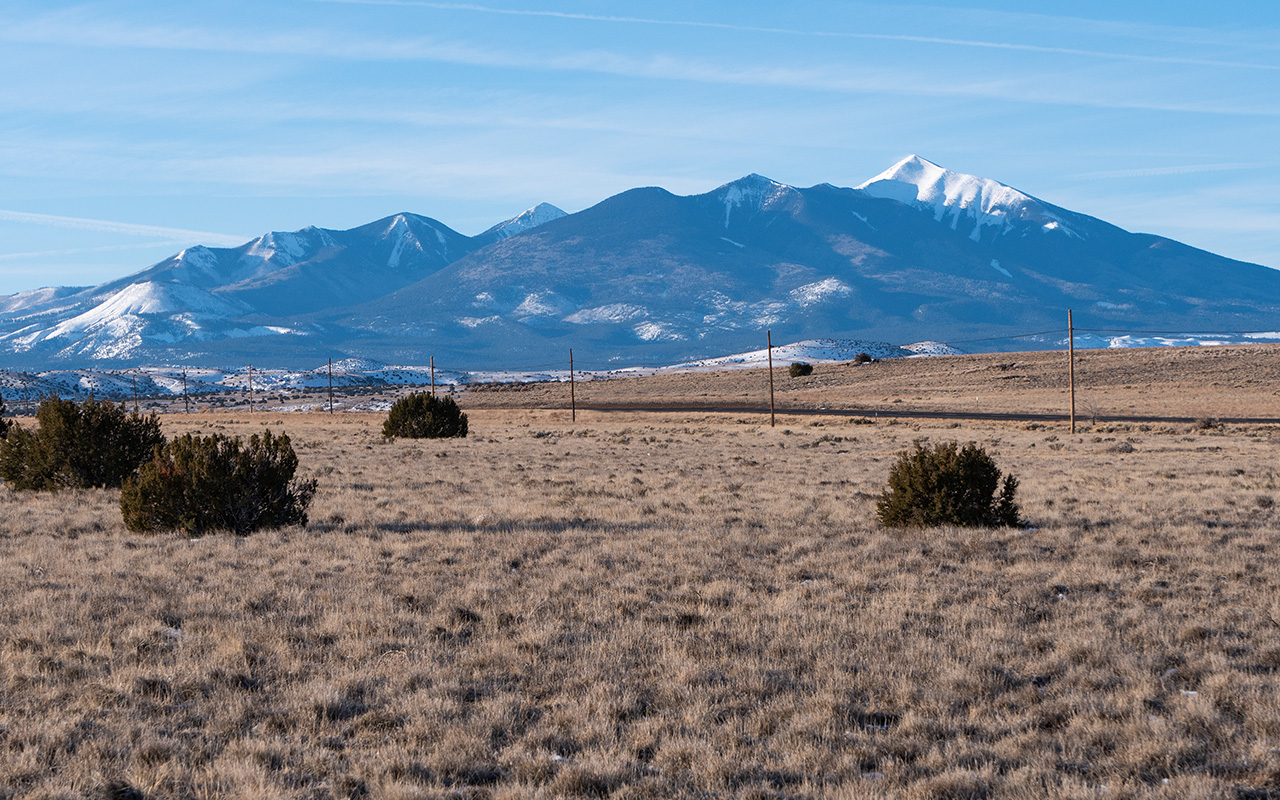 Truly, Northern Arizona's San Francisco Peaks are a little slice of backcountry heaven. It's a small mountain, relatively, but the peaks are blessed with good skiing on all aspects, inside and out (it's a partially-collapsed volcano).
That makes for a wonderfully concentrated area of gorgeous and diverse terrain—all of it easily accessible from the top of the Arizona Snowbowl's Agassiz chairlift.
Incredibly, when I lived here and skied this as my hometown mountain, I thought the peaks backcountry was hard to access! Yes, apparently lift-served access to 11,500' wasn't good enough for me (this was, of course, long before I did my graduate study on masochism in the Eastern Sierra). There are times, really, when I wish I could go back in time and have a talk with myself. :)
In my day the powder was light and crisp. The peaks are a little warmer and wetter now, but still firmly Intermountain in terms of mountain climate.
Since SierraDescents is a prosocial website, let me direct you to the Kachina Peaks Avalanche Center, where you can get current snowpack observations. While the peaks don't tend to suffer the persistent bitter cold of the nearby Continental Rockies, you'll still find an impressive number of major slide paths on all aspects (yes, even southerly).
Abineau Canyon, pictured here, is capable of truly massive avalanches. Flip the aspect and head into the Inner Basin, in the opposite direction, and you'll find another of the peaks' massive slide paths (we called this the Hourglass Chute, off 12,600' Humphreys' summit), where again you can find acres of trees rendered as matchsticks by avalanches past and present.
In terms of angle, the peaks tend to offer steeps that are more in the fun rather than deadly range. But really, is that so bad? And for the more adventurous, there is the massive cliff band of the Hourglass Chute to play with, as well as fine steep lines like Powell's Prayer on Core Ridge's north aspect.
So many good memories—and what a beautiful mountain! I keep telling myself to get back there for some Spring touring. Maybe this will be the year?
— January 11, 2020
Andy Lewicky is the author and creator of SierraDescents
Dan Conger January 15, 2020 at 7:01 pm
My wife and I were really impressed with the area when we did our Sedona/Grand Canyon trip last June. Gorgeous country. As we drove through FlagStaff area I couldn't help but stare at the massif and dream of deep snow.

Awesome!