WWSRA 2020-2021 Ski Reviews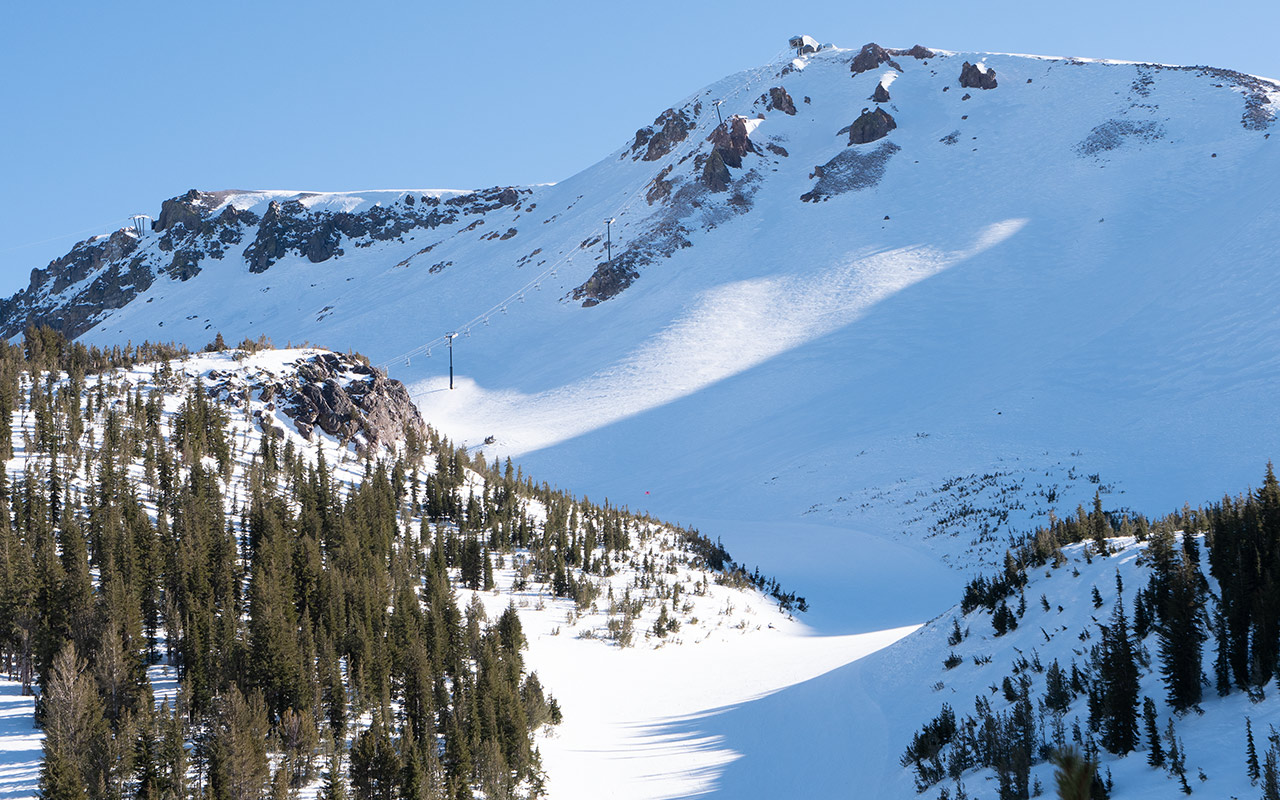 Available now for your viewing pleasure are my 2020-2021 ski reviews (that means these are currently next season's skis!) from the WWSRA on-snow demo event at Mammoth Mountain.
For this crop of reviews, I tried to stay in the 95-105mm width All Mountain category, comparing and contrasting skis in rapid succession to (hopefully) tell a coherent overall story from start to finish.
All Mountain skis are part of a broad category that appeals to a huge range of skier types and abilities—and a category with relevance to those of you looking for touring planks, as many of these same skis come in lighter, backcountry-oriented versions.
Blizzard's Brahma and Bonafide have been rebooted for the 2020/2021 season. Expect much more edge grip and high-speed stability in the new models, which drop carbon and add a formidable laminated wood core. These are stiffer, heavier skis now; given the category, I do find this a puzzling evolution.
Blizzard's Rustler 10 returns unchanged next year (other than a graphics update). I own this and use it as my primary "Mammoth" ski. The Rustler is just a pivoty, playful delight, especially in soft snow. If I could tweak the ski to make it perfect, I would add a little more fall-line carving ability. The Rustler is O.K. at carving, but you'd never want to take it onto a GS course.
Another standout performer in the All Mountain space is Head's Kore 99. Head really gets the balance right in the carving-vs-fun department here. The Kore returns unchanged next season and is certainly worth a look.
Like the Bonafide, Nordica's flagship Enforcer also gets a reboot next year. For 2021, Nordica has indexed the Enforcer's profile to its length. In other words, the ski's rocker is now tuned by ski length, rather than being uniform across different lengths (as it was previously). I've got to say, the ski felt off to me at the Mammoth show. Let me acknowledge the possibility that the tune might have been off, or maybe I was riding a prototype rather than a production model.
Regardless, I expect the new Enforcer (as I experienced it) will need some adjustments to get it ready for prime time.
Armada debuts the all-new Declivity line next season. The Declivity maximizes versatility, nicely blending hard and soft-snow performance. I liked this ski; I think Armada has made a compelling All Mountain choice especially suited for skiers (like me) who want to avoid the stiffer, heavier end of the All Mountain category.
New from Volkl is the Blaze. Volkl gives us two different versions of the Blaze: I tried the all-wood, no-carbon (and no metal) Blaze and found it quick, lively, and versatile. The Blaze might be a little skittish for heavier riders especially on hard snow, but to me, this is a far more logical approach to All Mountain construction than creating big, burly guided missiles.
Dynastar's M-Pro 99 replaces the Legend for the 2020/2021 season. The M-Pro continues a broad industry trend back toward more traditional ski geometry, but still gives us that distinctive upright Dynastar feel. I'm particularly impressed with Dynastar's ability to create skis in this width with secure edge grip that don't feel excessively stiff or heavy.
The current model Atomic Vantage is unchanged going forward, but if you haven't tried the Vantage since its inception, the ski has shifted away from a lighter, versatile aesthetic toward your more traditional Austrian feel: lots of edge grip, lots of stability at speed. Not as intense a ski as the new Bonafide, but certainly a member of the same family.
K2's new Mindbender seemed like a perfectly fine ski to me after some turns on the groomers. Then I took it down Mammoth's upper mountain and I was really impressed with the ski's performance on steeps. This one is worth watching—I think it's an excellent offering from K2.
Fischer's current Ranger 102 has been a darling of the reviewer's circuit. Add me to the list: this is a more active implementation of the Kore 99's carving-plus ethos, and it's a really compelling one. The Ranger comes back unchanged next season, but you'll have to wait until Fall to get it in pink.
And finally, we have Rossignol's Black Ops Escaper, which replaces the Sky 7 going forward. As with the Dynastar, we see Rossignol moving back toward more traditional ski geometry. The Escaper is an exceptionally well-balanced and refined All Mountain ski. Heavier riders may find it a little too soft; for everyone else, it's a commanding reminder that Rossignol knows how to build a ski.
— February 24, 2020
Andy Lewicky is the author and creator of SierraDescents
Brad Brown February 25, 2020 at 9:07 am
So a dozen laps on 23, nice? How are the chutes holding up? Heading up next month after a 2 year (sick wife) hiatus, can't wait.

Thinking of retiring the 7's (2014), now with Solomon bindings after triple fail with Look (no factory reply yet). That 106 under foot has not seemed like an obstacle based on where/how I like to ski. Looking at the Dynastar Legend 106 (188, 17m ) on sale at REI. Reviews indicate better firm snow performance (7's are ice adverse) plus all the things I like about the 7's off road. It's light, turns quick in tight confines (variable geometry) but solid at speed, great thru chop/pow,playful. The dilemma is to keep the 7's for BC use and Legends for resort (saves new binding cost) or keep 7's for pow days and look at your review list. I've never had a quiver as such, old sticks still collecting dust in garage. I like to grab one set that cover most bases and adapt where performance deficits occur when heading out . Like you've said before, I'm looking for a Mammoth ski primarily. Currently on 180's (6-2, 210) so prob would go for 182 length but not available- rockers make all of these ski short anyways. The 140 tip width plus a little more length should float at bit more? Thoughts!?
Andy February 25, 2020 at 10:14 am
Within this batch I am thinking logical replacements for the Soul 7 would start with the Rustler, the M-Pro, and the Declivity.

There is a wider Rossignol in the Black Ops series but I did not try it. Good luck!
Brad Brown February 25, 2020 at 2:25 pm
Thx coach.
george March 5, 2020 at 7:25 pm
The wider the ski underfoot the worse it performs under any firm conditions. They are slower and you don't get the grip you would from say a reasonable 80 width underfoot. No feeling of a good carve.
Andy March 6, 2020 at 7:36 am
George don't underestimate the carving power of some of these new all-mountain skis. The Bonafide/Brahma in particular are fierce. In this category I'm not really interested in that much grip, but it does exist, if that's what you're looking for.
scotty March 30, 2020 at 2:53 pm
Was at Snowbird recently and demoed the Rustler 10 172(FUN), Nordica Enforcer 100 177 (stable but a lot heavier and more work to ski) and the Black Crows Daemon 177.4 ( very maneuverable, but a bit squirrelly) . Ended up really liking the Rustlers 10. I'm in my third season sking and have mostly been on the BD route 105 175 with Tectons as 50/50 set up and Dynafit Hoji Pro Tours, but have found I'm spending a lot of time inbounds and wanted something slightly more damp/stable on hard snow/curd and quicker to turn in tight spots/bumps. I also wouldn't mind keeping the mileage off the more expensive touring set up. I also wanted to see how big of a difference a traditional alpine bindings/boots set up felt and figured its technically safer. I'm 5'10" 175lbs and am a solid intermediate skier that likes to cruise with about 25 days in this season before all the resorts just closed for Covid19. Mostly sking Mammoth, Tahoe and at least 5-10 days each season in Utah and Colorado. Really enjoyed how the 172 performed in the bumps, but didn't really get a chance to open them up due to really poor visibility. The tech said that due to the rocker the Rustlers ski shorter than the length suggests. I assume the 180's would be more stable at speed and have better float, but how much would I be giving up in maneuverability? On my Route 105 I feel like I go plenty fast enough inbounds as much as those skis care to do, but if I had something more stable, might enjoy charging like 11% harder. That said the bumps and the tight spots are where my skiing needs the most help. So…. 172 vs 180?
Andy March 30, 2020 at 8:26 pm
Scotty I think you can go with either size--it's just a matter of what you prefer. I like the 172cm for its quickness in the bumps and its effortlessness in powder. I will recommend you consider trying something like the Rossignol Experience line. Those skis will better help you develop your carving skills, which is the key to advanced technique. But yes, the Rustler is just pure fun on the hill. :) Good luck!
Scotty March 30, 2020 at 9:58 pm
Well what about the ranger 102?
Andy March 31, 2020 at 7:23 am
Ranger 102 very similar to Rustler 10, but maybe with a little better carving ability.