Telegraph Peak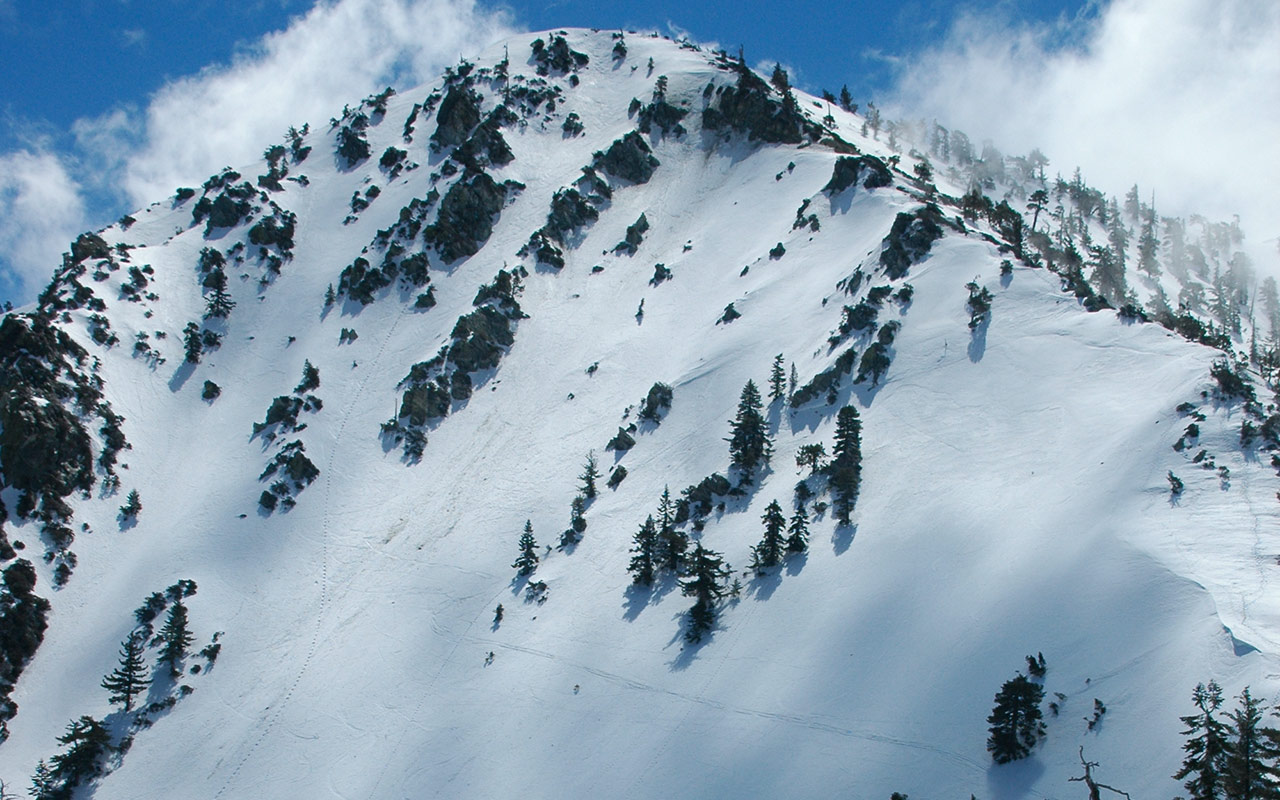 In the modern era, this is one of my photos that has long puzzled me. This is Telegraph Peak, shot from near the top of Mt. Baldy's ski resort's Thunder Mountain, taken May 15, 2005.
Or was it?
Back in those days I didn't take notes recording my trip dates—I figured I'd just use my camera's metadata. This was taken with my Nikon D70, which was basically my first real digital camera. I loved my D70, but as it turned out, it was notoriously unreliable when it came to metadata (this may or may not have been the camera's fault).
Going back over my archives, I discovered that the D70 often recorded the wrong date. I came to dread seeing the word "D70" appear in metadata, because it meant I couldn't trust the recorded date. I knew I'd have to try to reconstruct when the photos were actually taken.
So was this photo actually taken in mid-May?
Given the unreliability of my D70's metadata, and how much different our weather has been over the past ten years (lower elevation SoCal peaks typically melt out by March, now), it is a little hard to believe.
Though clearly, this winter shows that April snow storms can still happen in the Southern California mountains. I've heard that things are thin at lower elevations (contra-2005), but I would bet there is a great deal of snow on the higher peaks right now.
If things reopen in May, it would be nice to get out there.
— April 11, 2020
Andy Lewicky is the author and creator of SierraDescents
Ian Bryant April 18, 2020 at 9:31 am
Andy, upper elevation snowpack is in fantastic shape. I braved Baden during the big April storm and got some incredible powder on the upper mountain. It did involve getting there from the Mt High gate, but so worth it. Ive been touring Throop and Islip this week, and on Islip there's a 20' snowdrift swallowing the old stone summit hut. I believe things will stay ridable till at least May. San G well into June. Hope you're doing well. Id get out there if I were you. Things aren't as locked down as one may think. Thin, cool Spring air after a good burn up to get above 8-9-10k is a great way to stay healthy.
Matt D June 15, 2020 at 11:29 am
So I was looking back on precipitation records and 2004-2005 was the wettest year on record for Downtown LA, with 38.25" - more than 2.5x normal and 1 of only 7 years since 1877 that have recorded over 30". Bottom line, I think this photo is believable for May 2005, but not necessarily representative of what it was like before the new era.