December Snow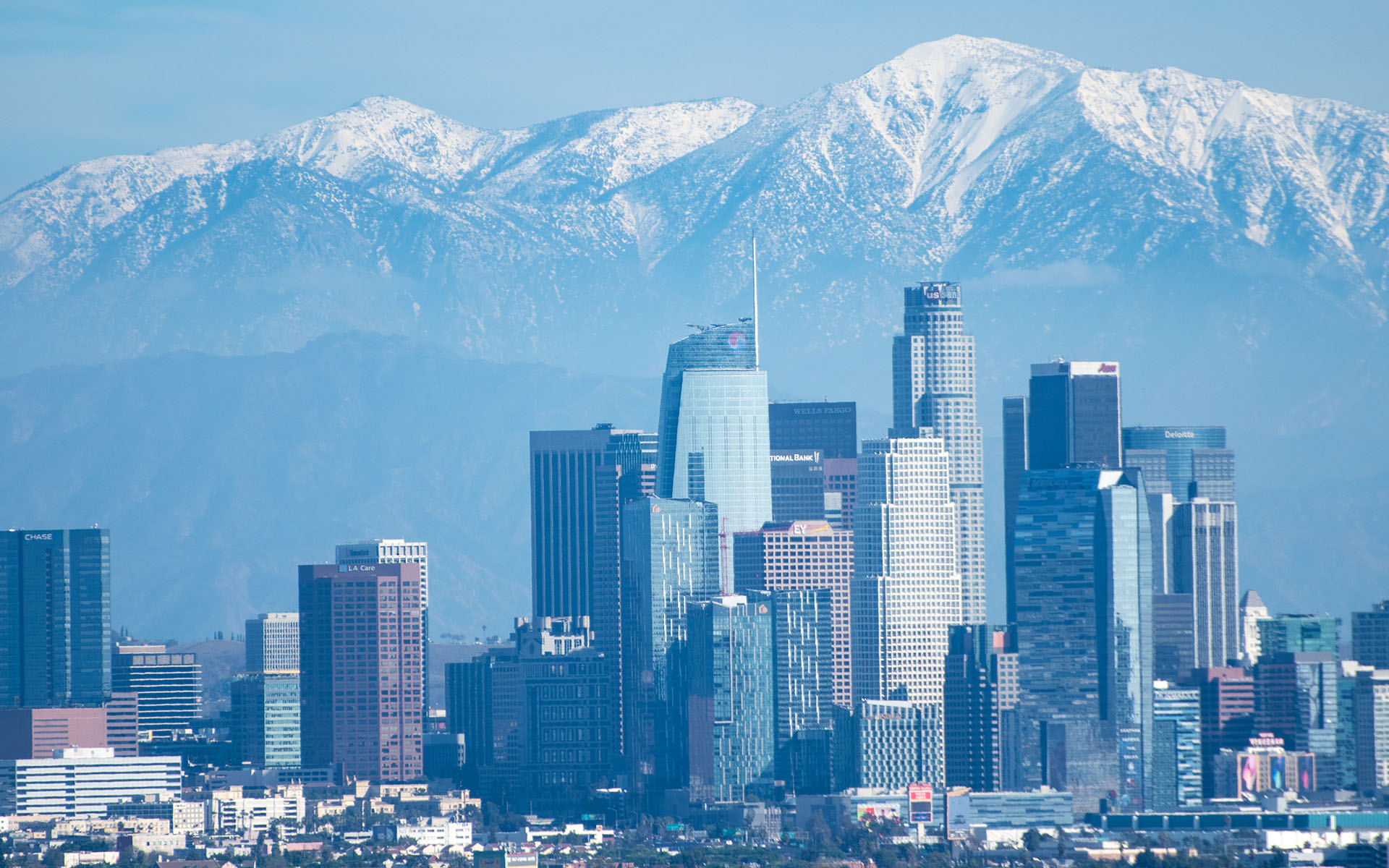 As increasingly seems to be the case, snow levels stayed relatively high over the past 48 hours. Mount Baldy says 2-3 inches of snow at the parking lot (elevation 6400'); 14" at the top of Thunder Mountain (8560').
Looks like Snow Summit got 8-10" at the lodge (about 7000 feet), and maybe 8 inches or so fell at San Jacinto's Mountain Station (elevation 8516'). That's consistent with what you see here, taken from Kenneth Hahn: snowpack drops dramatically around 8000 feet.
Reading the tea leaves in my photograph, I'd say at least two feet of snow fell above 9000 feet on Mount Baldy—and maybe more. No word on the Waterman area, but the Baldy report is not encouraging.
The, uh, good news is roads are not likely to be snowbound locally. Holiday crowds of course are another story. Storm total for Mammoth is a very impressive 53 inches, which should guarantee good inbounds coverage for the foreseeable future.
For now, Baldy Bowl above the ski hut might be a backcountry skiing option, along with higher-elevation touring in the Gorgonios. San J probably not happening yet. If I hear anything about the Waterman region/Highway 2, I'll update here. Pinos could be good if the road is clear.
— December 15, 2021
Andy Lewicky is the author and creator of SierraDescents