Skiing the Kuna Crest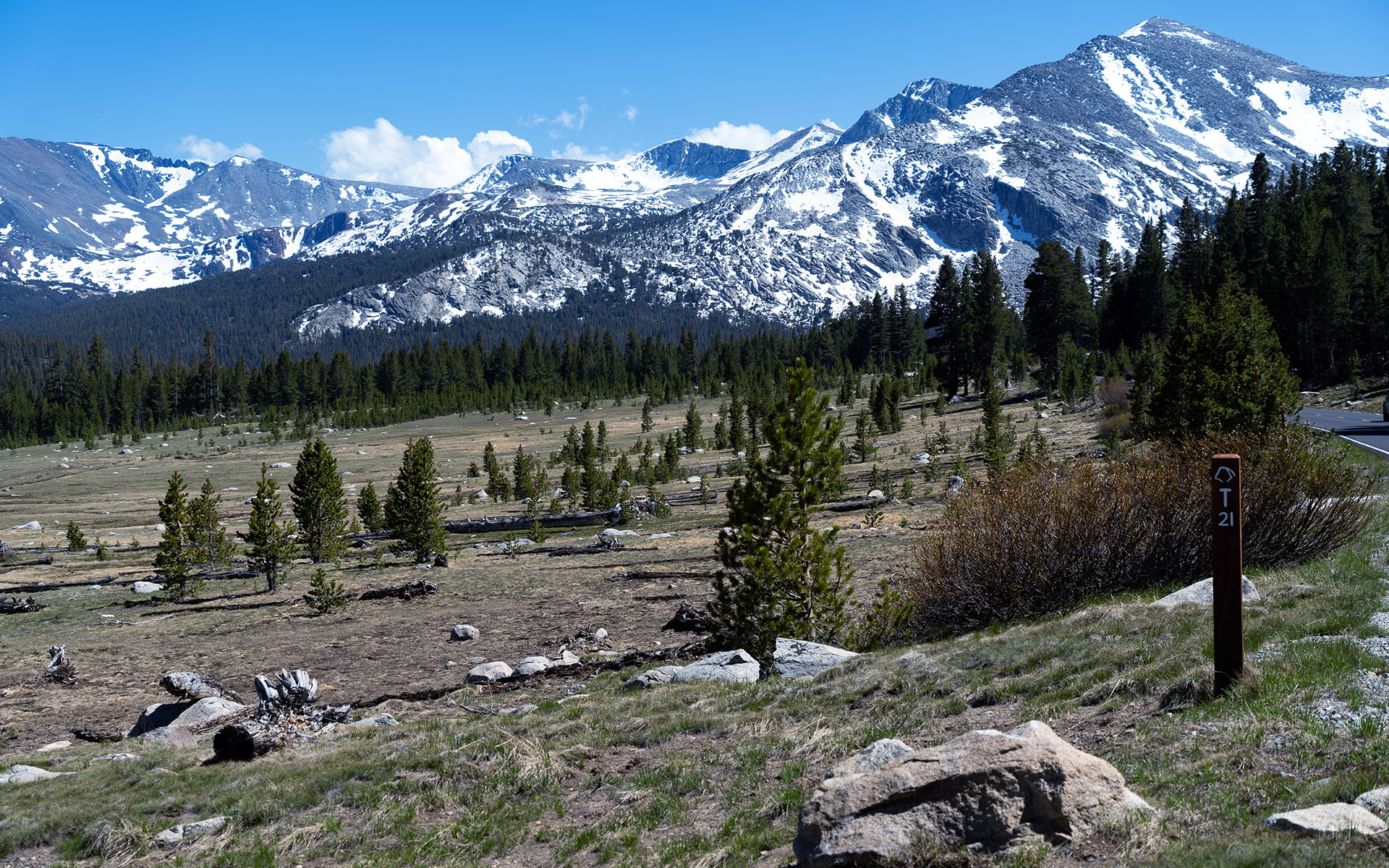 After having loads of fun skiing Mammoth Mountain's closing day in the rain, I drove up Tioga Pass, wanting to see if any promising hike-and-ski opportunities remained.
The Pass is pretty thoroughly melted out, but some high-altitude snowfields remain, especially on cirque-protected north faces. From the highway I noticed a fairly enticing string of ridges, cirques, and peaks in the not-too-far distance, so I decided to give it a try.
This area is called the Kuna Crest, and access is wonderfully easy—you can take the Mono Pass trail, which heads up the valley between the crest and Mount Dana. The only tricky part is crossing Parker Pass Creek, which can prove interesting (unless you go all the way to Spillway Lake, in which case you can just walk around the lake).
Aside from the creek issues, it's hard to ask for more. Lots of great backcountry skiing terrain at all levels of difficulty with relatively short and easy access from a 9700' trailhead. Fantastic views of Mount Dana and Mount Gibbs, and, from the crest, of Mount Lyell and the Lyell Glacier.
Note that I did not actually make it all the way to Kuna Peak, which is hidden even farther south. I did go about five miles deep, ascending the west ridge of Mammoth Peak, and then contouring along beneath the crest all the way to what is sometimes called South Kuna. For the return, I skied to Spillway Lake and took the trail home.
It was an awesome day!
Increasingly I'm realizing the key to doing these trips is to just go whether or not I feel motivated to do it. It's always easier to stay home—but so much richer to get out there and hike without any agenda or expectation.
Be aware you need a reservation to pass the Yosemite gate between 6:00 a.m. and 4:00 p.m. this summer (thanks to construction issues). What snow remains is rapidly melting out and/or texturing, so that's probably it for me this season.
— June 11, 2022
Andy Lewicky is the author and creator of SierraDescents
Brad Brown June 16, 2022 at 9:30 am
Glad you got a nice BC ski trip in, karma for the hard recon work earlier this year. What's next?