My 2022-2023 Ski Gear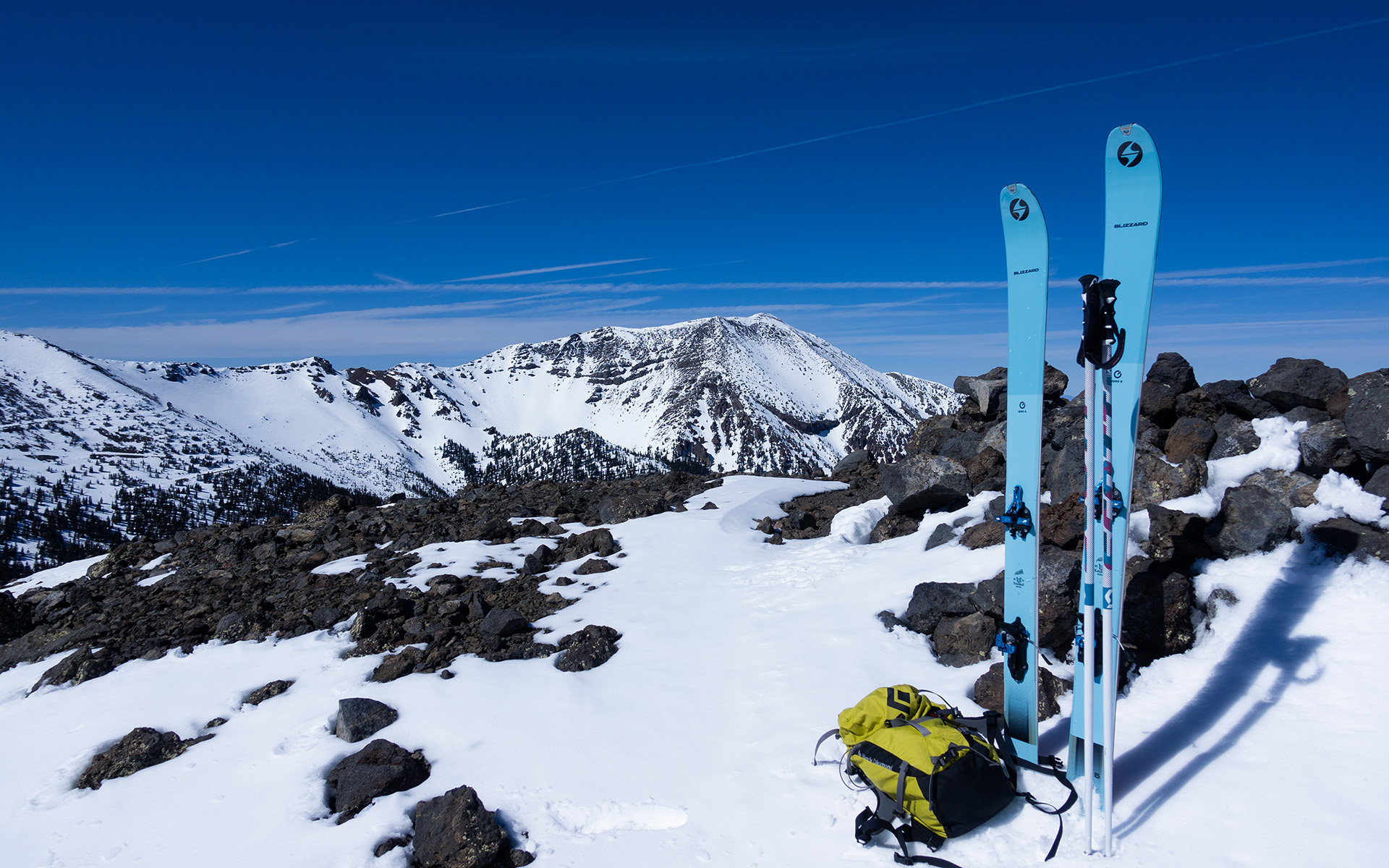 Toward the end of last winter I switched to a new backcountry rig, going from my Dynastar Mythics with Dynafit bindings to Blizzard's Zero G 95 with ATK's Raider 12's.
The shift was motivated primarily by my modest but persistent unhappiness with the Mythic's progressive geometry. What can I say? I like making technical GS turns, even in the backcountry, and spoony tips just don't mesh well with that aesthetic.
But I was also interested in trying out the ATK's, which have a pricey-but-excellent reputation.
I like the Zero G's. They're a light ski, possibly too light for many riders, probably not the ski you should be riding if powder figures regularly in your plans (I'd revert back to my Mythics). But as an all-round spring mountaineering ski, I think the Zero G is an excellent choice.
I love the ATK bindings. The design on these is just stellar, and as I've gotten to know them, I really can't imagine using any other tech binding. They're that good. But do note one significant quirk: the Raiders are unusually stiff when it comes to lifting the lever to lock out the toe.
My upper body strength is not terrible, but I do find the force necessary to lock the toe right at the limit of what I'm comfortable with. Keeping your toe tech mounts studiously clean helps a little--but only a little. Female riders and even older male riders like me may want to test these before buying to see if you're comfortable with that toe lever.
My primary touring boot is Scarpa's F1. It's light, it's a bit soft, but it's a magnificent climber. I have a pair of Lange XT3 Pro's, but those really only come out when I'm testing skis with tech bindings at the trade shows.
For my touring pack, I love Black Diamond's redesigned Speed 22. You can pull the lid on these and use them as a flash/blitz pack, which makes it really easy to open and close. The Speed is frameless and very light, but nevertheless I happily put skis on it. Now in a better shade of yellow, and good for everything unless you need to carry a lot of winter gear.
For Alpine gear, I'm still in love with Blizzard's Rustler 10, especially in soft snow. But I did add two pairs of Fischer Rangers, primarily (again) for better GS turns. I'll check in on those in a future post. I like Look Pivots for my Alpine bindings, and my boots are Lange's timeless RS130, which is probably best reserved for skiers with a racing background.
Inbounds and out, I use Scott's series-4 aluminum poles. They're light and very strong, and I do tend to think of my ski poles as mountaineering tools, and use them accordingly, so for me, the extra strength matters.
— October 28, 2022
Andy Lewicky is the author and creator of SierraDescents
Brad Brown November 7, 2022 at 11:53 pm
About time for some gravity research…..
Ethan November 17, 2022 at 10:41 am
Did you check out the Plum bindings? They look very well made also and a bit more streamlined. And cheaper.
Mike December 30, 2022 at 4:05 pm
What setting do you have the Uphill Hardness Variator set to? The tighter you set it, the harder that lever is to pull up (and the more retention your toe piece has while skinning only), but you may not need it set to the tightest setting depending on how much firm icy sidehilling you're doing (probably lots) and how worn your boot's tech fittings are, etc. Try it out on a looser setting somewhere that inadvertently losing a ski while skinning wouldn't be consequential!
Andy January 5, 2023 at 6:11 pm
Mike I think I have it set on the easiest mark. It's weird how tight it is.