November Snow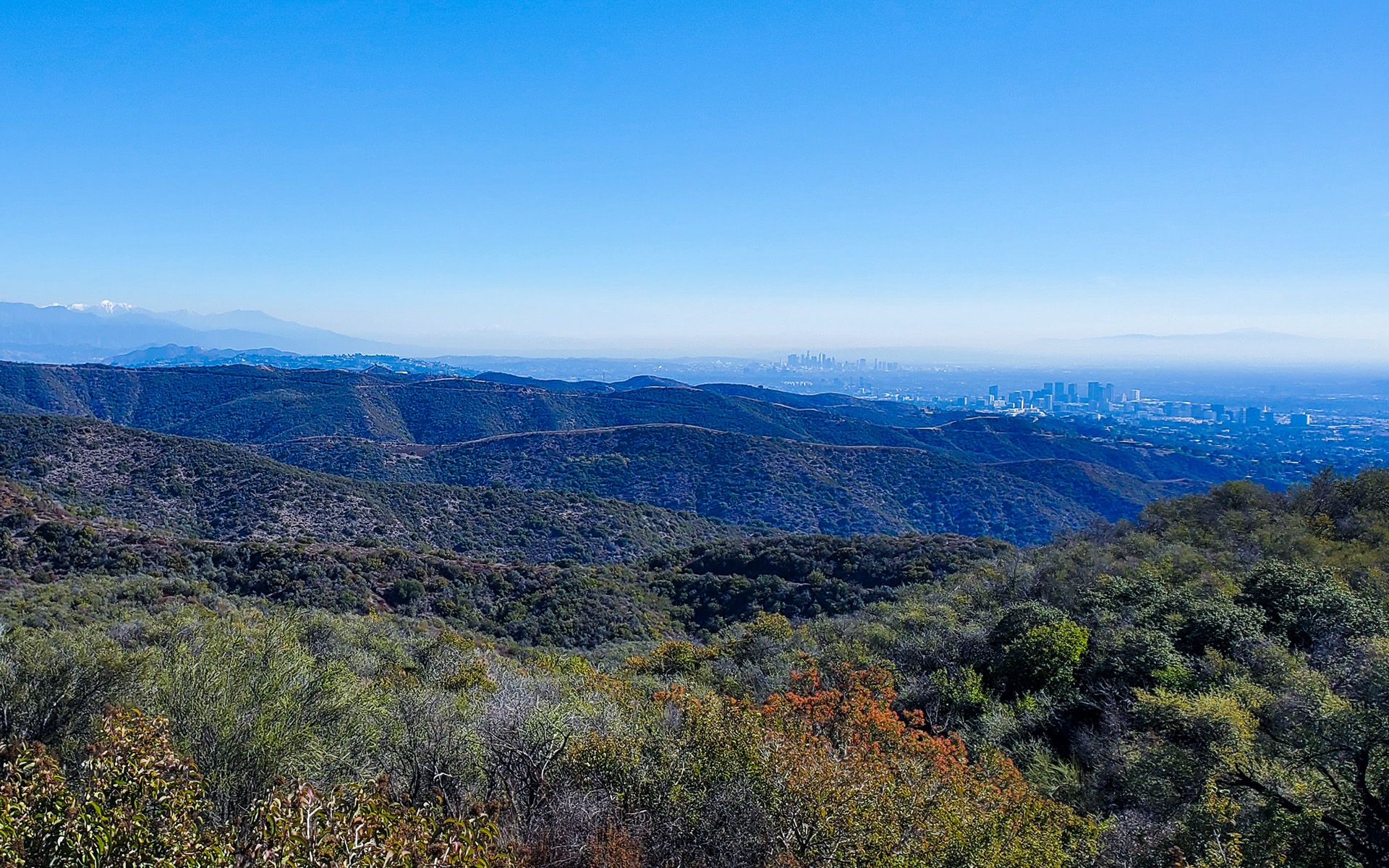 Thanks to a very intense November storm, I am happy to report we have snowy mountains on our horizon. Portions of the San Gabriels saw some six to eight inches of water last week—most of it, alas, falling as rain.
There is snow.
That is the headline, and yes, some of my friends have been out there skiing it. Or perhaps we should say "skiing" it.
Expect generally nasty conditions if you visit the mountains, whether on skis or foot. Be particularly on the lookout for icy sections. Snow this early in the season is unusual for us, and will therefore be subject to extreme temperature fluctuations, even by SoCal standards.
I will harp on this more yet: the snow does not have to be broadly icy to create a hazard. One well-placed icy patch in shadow could be all it takes to send you sliding out of control into a tree. Please be very cautious out there!
Generally speaking, it looks like there's not much more than a foot or so of snow atop the very highest elevations right now. That includes the San Bernardino mountains. Given winter sun angles and temperatures, I expect snow to persist indefinitely now on north faces and in protected gullies, which may have snowpack implications down the road.
As for the resorts, Mount Baldy notes "Mucho precipitation" but no word on an opening date.
Snow Valley is making snow but no opening date there either. Mountain High is...open. Note that MH made a number of improvements over the off-season, including upgraded snowmaking, and a new Rossignol experience center, where you can rent performance-oriented Rossi gear.
Big Bad Bear Mountain is also open, Fridays through Sundays for now, and Snow Summit is open daily. Expect thin conditions at all the local resorts. At least for now, they will be relying on snowmaking, as the weather looks calm for the near future.
The Sierra saw quite impressive snowfall totals, with Mammoth currently reporting a respectable 51" base at Main Lodge. If you want good California skiing right now, sounds like that's your best bet.
I don't think we can fairly call our SoCal backcountry season open as yet, but there is some potential out there for desperate dabbling. Stay tuned...
— November 13, 2022
Andy Lewicky is the author and creator of SierraDescents
Dan Conger November 14, 2022 at 6:15 pm
Really hoping that 1) there is a strong snow season to break our horrific western drought and, 2) I can get out on some sticks and enjoy it.
Brad Brown November 15, 2022 at 3:15 pm
Ben's Weather predicted 2-3' above 9k from this storm, seems like enough precip happened to fulfill?!?. I couldn't see San Gorgonio today but MB looked to have a decent coating. Ice could be a threat in the bc for awhile depending on timing of the next storm potentially falling on a hockey rink. Looking to do local early season this Friday at SS to inaugurate season 51 for this guy. Not much open yet but as Coach Aaron at Kirkwood once said "if there's a booger on the hill, I'll ski it". Snot nice but diehards get it.
Andy November 18, 2022 at 9:12 am
There's a lot of value in learning to lower your expectations :)