Mammoth Christmas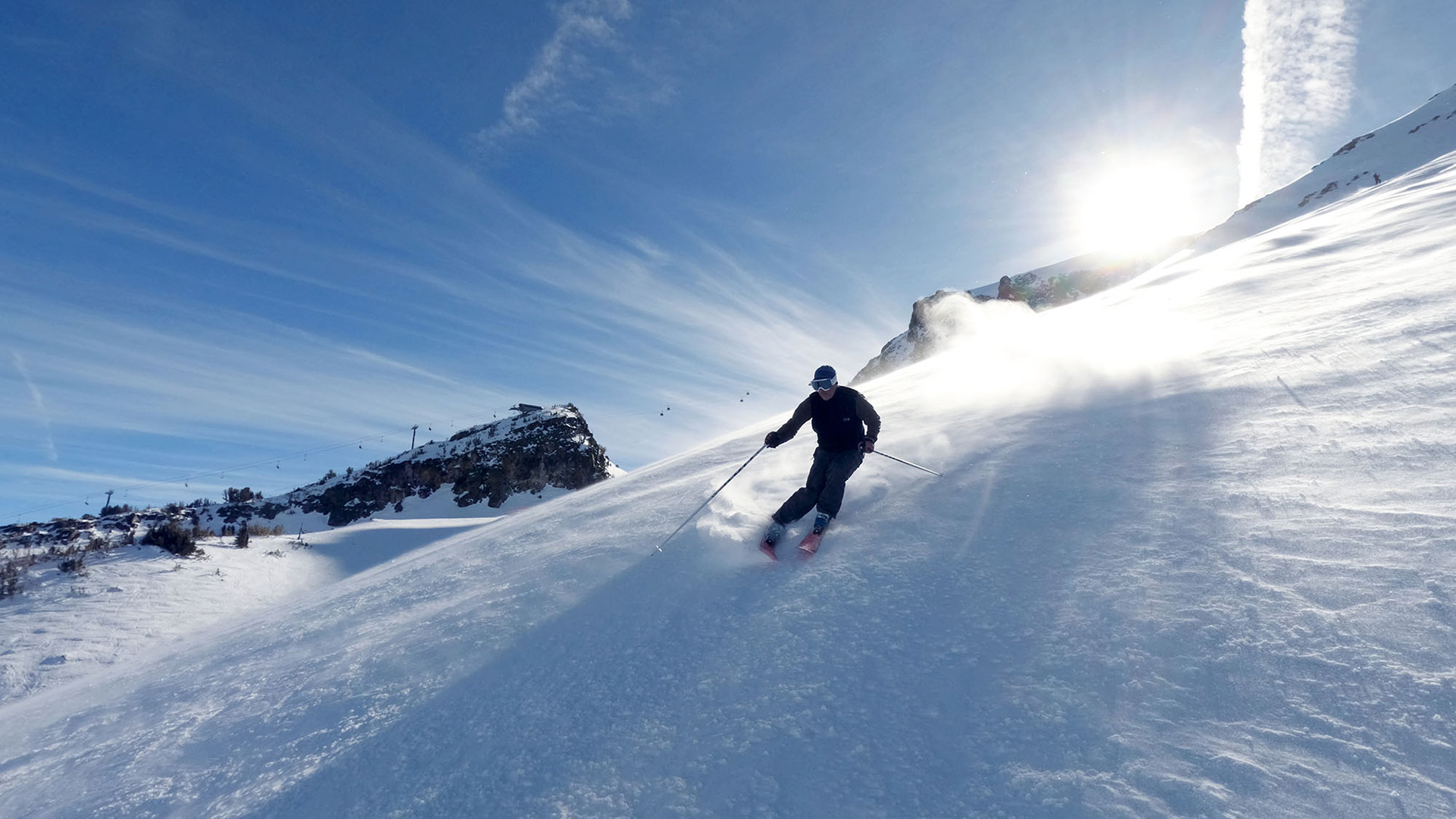 Following an unseasonably warm and dry Christmas weekend, we have an impressive storm on the way. Expect at least modest snowfall in the SoCal mountains, and heavy snow and rain throughout the Sierra.
Sierra skiing is generally great right now, with the south Sierra in particular looking quite tasty for this time of year.
Mammoth Mountain has excellent coverage, and at least this past weekend, was in classic windy/chalky mode, making for outstanding skiing on both the upper and lower mountain.
For those of us who are SoCal backcountry skiers, I think we just have to wait a bit longer. Yes, Gorgonio and the Big Draw may be skiable, but everything else is quite thin and icy and really not worth your time unless you're trying to gin up some photos for your social account.
Do keep an eye on the forecast if you have travel plans. Most of the weather people seem to be on vacation today, but I did see some models indicating a very intense AR possibility for California this week.
Happy Holidays!
— December 26, 2022
Andy Lewicky is the author and creator of SierraDescents
Dan Conger December 27, 2022 at 10:47 am
We visited with my folks in Bishop, CA from 12/12 - 12/14. Driving our Tesla over US 50 and Echo Summit, then down the Eastern Sierra on US 395, proved passable but not advisable unless one has significant snow driving experience. The mountains were glorious that week, and the snow was champagne dry. We couldn't even make a snowball or snowman with our 5-year-old son because the snow just would not pack together. It just crumbled into magnificent dry powdery glory. Very envious of those turns, my friend.
Wtf January 8, 2023 at 10:06 am
Andy, why your hand so heavy? Just joshing Dan. No harm meant, I was serious. Dan, what beta fsd are you running?
Andy January 8, 2023 at 6:15 pm
The plaid was a bit much, wasn't it? :)