Report From Tinemaha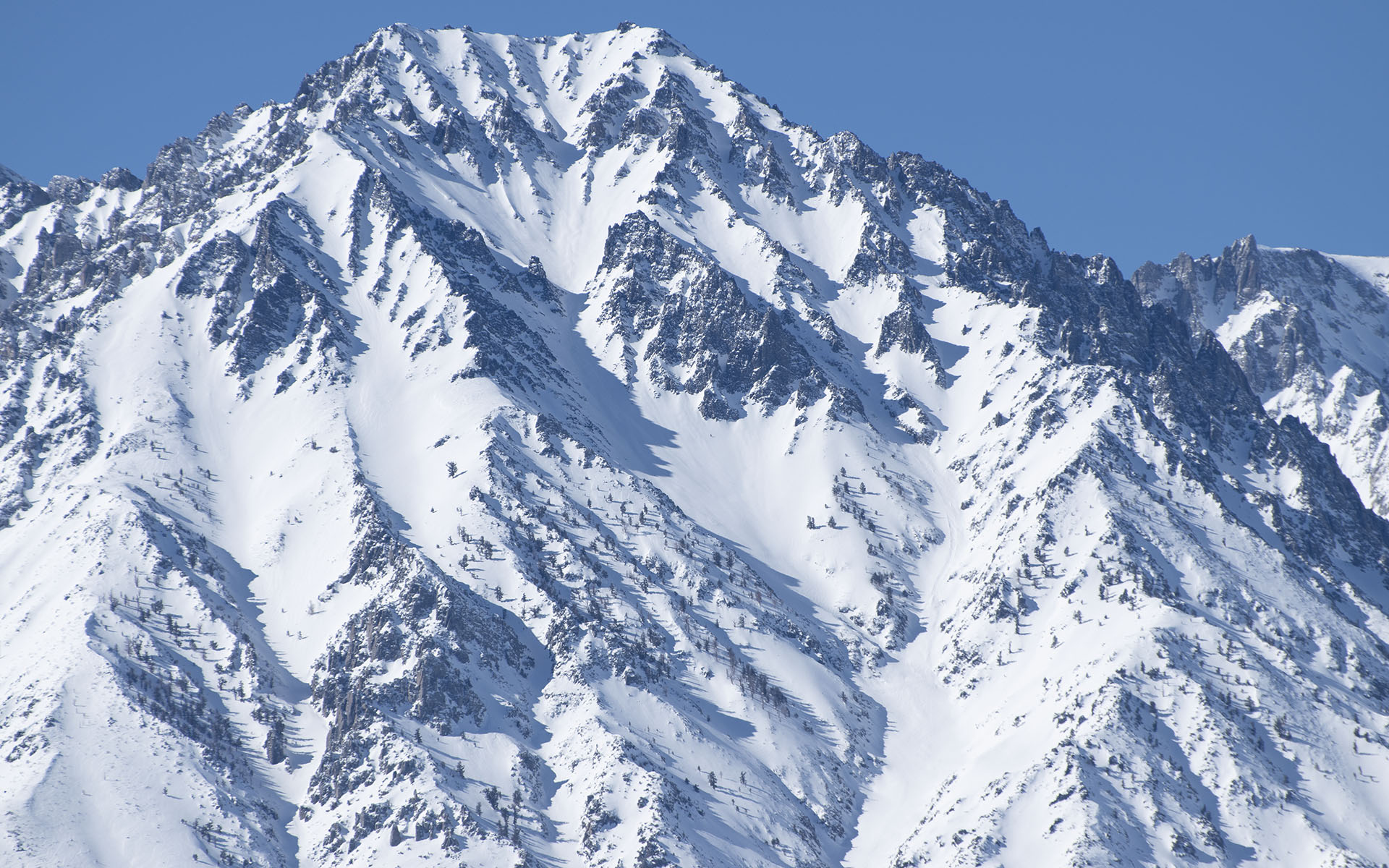 Here's Tinemaha's east face driving up the 395 today. Looks pretty inviting to me, but two of my friends tried to ski it on Saturday, and conditions according to them were definitely less than stellar.
They encountered significant ice at virtually all elevations. I believe they gave up topped out about a thousand feet below Tinemaha's summit, after a long grinding battle with ice intermixed with breakable crust and unconsolidated wintery snow.
Both of them left their crampons in the car, and that was a decision they bitterly regretted.
The normal access via McMurray Meadows was blocked, because the road is snowbound, which made for a longer approach, but do note the snow level is quite low in the Eastern Sierra right now, so at least they got to ski a lot of vertical.
Looking over the range today en route to Mammoth, the coverage does look outstanding, but if Tinemaha is icy likely so is everything else.
I assume that means at least a few of the big December/January AR events produced periods of high-altitude heavy rain throughout the Southern Sierra, which means ice is going to be a concern pretty much all the way through spring.
So: big high-angle lines are probably out for at least the near future. I have to say, however, if you can stand to work with lower-angle terrain, there is snow all over the place right now, and you may find it possible to ski some very unusual lines along the highway.
That's my plan, at least.
Based on my friends' description of Tinemaha, for me, the big takeaway is the southern/eastern Sierra snowpack probably looks a lot like the SoCal mountains right now, which means ice ice baby. Consider yourself warned.
— February 6, 2023
Andy Lewicky is the author and creator of SierraDescents
Brad Brown February 7, 2023 at 6:18 pm
Any evidence of a freeze thaw cycle since this is east facing? Wonder if the north aspects are different? Did they report on how the descent was?
Dan Conger February 13, 2023 at 3:21 pm
My parents report at their elevation (6,000 feet, west of Bishop) it alternated back and forth from snow to rain constantly during the storm cycle.