Too Much Snow?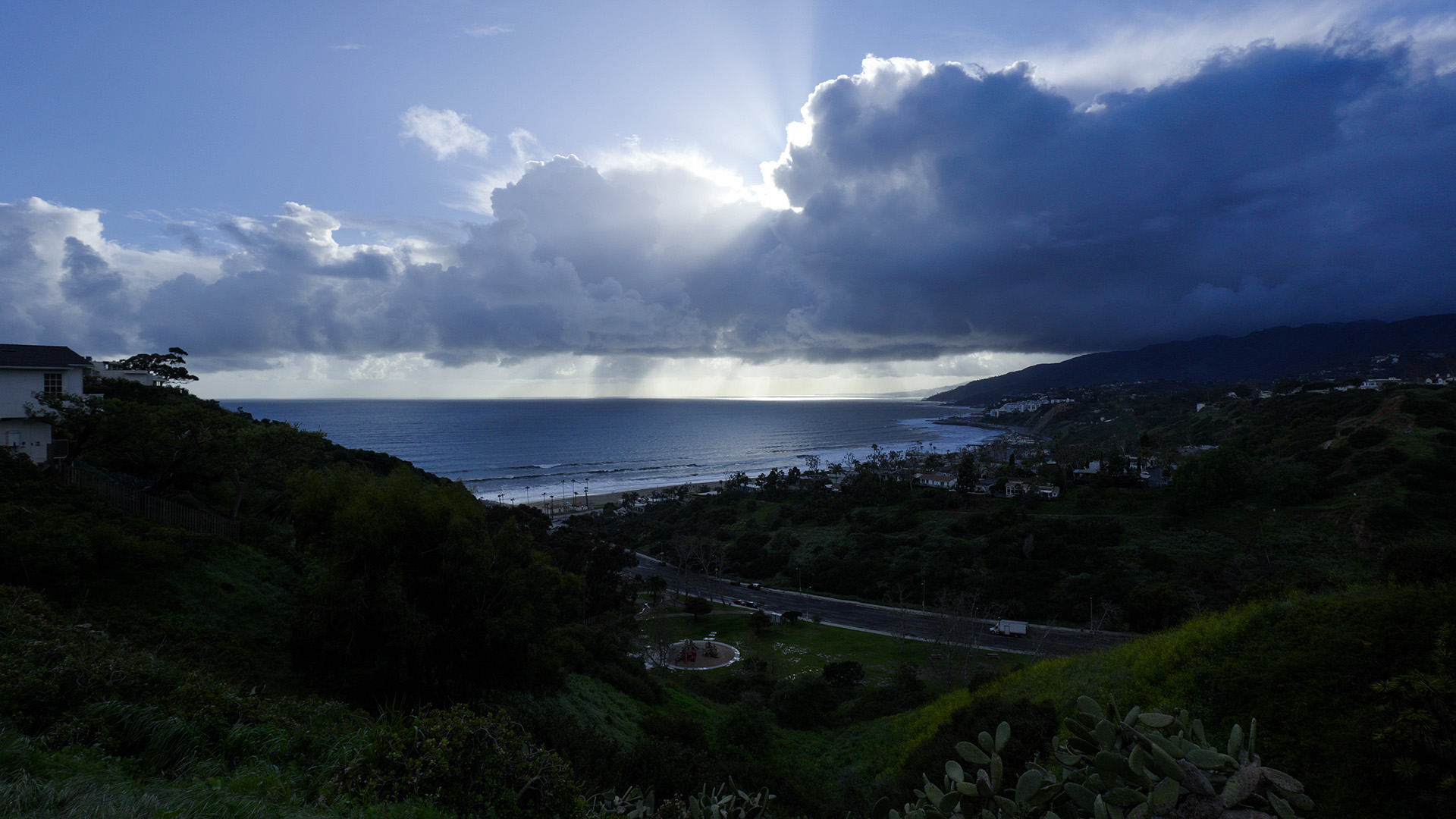 Well the good news is we'll be skiing through summer—if we care to. Mammoth Mountain likely already has enough snow to carry them to November. I wonder what they'll do.
As for the bad news...where to even start?
I have never spent so much time in any winter looking for ways to get to the mountains that don't involve roads. We've probably lost the 2 to Waterman/Islip for months or greater. The 39 has been closed since the February storm.
The Big Bear region has been a disaster—literally. Thank goodness for Mount Baldy. Who would've guessed the road to Baldy would be one of our most reliable access points in a winter like this?
If you can get to the mountains, should you?
Law enforcement and rescue agencies are stressed and exhausted. Mountain residents ditto. I can't imagine going through a winter with snow covering all your windows. I love snow—but that would be absolutely oppressive.
Not to mention worrying about your roof collapsing, or your power going out, or being unable to get to a grocery store or doctor. It's been...unreal.
We now have confirmation that the global warming pendulum swings both ways. Years of extreme drought are possible, yes—and also this.
That storm had a eyewall. Here's a photo from the eye as it passed over San Francisco. And for good measure, here are a few looks at a tornado today in Montebello.
If you want my guess, with a warmer, wetter atmosphere, we're going to see more wet and wild winters than warm and dry, so batten down the hatches. But that's just a guess.
For those of us of the skiing persuasion, the big question ahead is how do we manage this incredible snowpack? Especially in the High Sierra. Especially later this spring, when the big lines are calling.
Put me in the camp of those who believe there's no practical way to assess a 30' deep snowpack. No, you can't dig a pit, and even if you could, that entire paradigm probably breaks down. It probably makes more sense to think of a snowpack like that as a sort of hanging glacier.
Which raises some alarming possibilities.
First of all, on any ground, insanely deep snowpack (including avalanche debris piles) can be undermined by running water at ground level, creating hollows deep within the snowpack.
Of everything out there that can go wrong, this probably most gives me the willies.
The thought of falling through collapsing snow into darkness (or, worse, running water) is just terrifying, and there aren't many good ways to mitigate the hazard.
I'll say again, where extraordinarily deep snowpacks are concerned, assessment is basically impossible. Some good news, here, is that where deep instabilities are concerned, your body weight is unlikely to trigger a slab. But again—think hanging glacier.
There is an aspect of rolling the dice here. I am thinking especially of warm spring days, where giant snowpacks sit on steep Sierra faces. There is so much water up there right now! Nearly 300% of normal snowpack, in the Southern Sierra.
Yes, snow still obeys the laws of physics, so your terrain/routefinding choices matter above all else. But be wary of relying on traditional alpha angle values in calculating whether or not you're within the boundaries of a slidepath.
The most deadly recorded avalanche was the 1970 Huascaran avalanche, which involved a debris flow. I don't know that anything exactly similar is possible in the Sierra, but I will be especially cautious below big snow-loaded faces (for example: Snow Creek) as temperatures rise later this spring and summer.
If I can leave you with one thought above all else, it is this: this year in particular, beware the unknown unknowns. We are dealing with a snowpack none of us have ever seen before.
I cannot tell you—nor can anyone else—definitely what is or is not possible. Be humble, be patient, and be alert. And whenever you can, share what you find out there. Let's make it a group effort to stay safe.
It's an amazing time to be a California skier.
— March 22, 2023
Andy Lewicky is the author and creator of SierraDescents
George Karpouzis March 22, 2023 at 9:19 pm
Baldy tomorrow!
As for your comments I agree. This is history in the making
John March 22, 2023 at 9:27 pm
Shasta climbing and skiing season will be long this year, too.

I'm concerned that we'll see more stories like this, too: https://www.easternsierranow.com/breaking-explosion-at-condo-in-mammoth-lakes/
charles March 23, 2023 at 7:12 am
My first trips to East side hits like Tioga Pass, around 15 years ago, were in late June and early July, and sun cups were always present, but never a problem or a deal breaker. In more recent trips late in the season, after road openings, sun cups have been worse, and in some flat areas had transformed into two foot high ice spikes that are very hazardous, sometimes impassable- absolutely unskiable. My conclusion a few years back was that road access corn snow skiing is best during average snow years, when the roads open up earlier.

I suppose sunlight, working in concert with warmer surface air temps, must be the culprit (??). It would be great to find more info on this.

I do wonder if the big East side snow pack has shifted the range of spring ski possibilities to lower elevations, to the point where 395 and other lower elevation roads could be used for access to milder terrain that is still in good shape.

It will be an unusual season to watch unfold!
Dan Conger March 23, 2023 at 7:31 am
In spring 1995, my senior year of high school in Bishop, CA, my Dad, myself and a few friends went for a ski tour out of South Lake. I summitted Mt. Goode that day, skiing off of the south face. Massive snowpack (a record at the time)! On the way back down, you could hear the sound of running water under the snowpack in multiple locations, just as you indicated in your blog post. As we came to a creek crossing, we could hear roaring water under the snow. This is a place on the trail where there is normally no creek, but there is a small one forms during spring thaw. Our other friends had turned back from Mt. Goode and descended early, having deemed the southern slope too steep for them, so they had passed this way much earlier in the day.

My Dad went across the creek ... my high school cross-country/track coach went across ... just as I was about to go across, there was a cracking sound and snow collapsed into the creek below. A roughly 1-foot diameter hole had opened up, and the crossing had become too dangerous to attempt given the visible cracks in the snow bridge. I was stuck for a few moments on the wrong side of the crossing, just staring across at my Dad & coach, and they staring back at me.

I looked upslope for a potentially passable crossing, but couldn't see any. Looking downslope, there was a large rock outcrop next to the creek, with a large snowdrift going across. This looked stable. I scrambled down, crossed over, scrambled back up, and we all hugged. Randy and my Dad were both painfully aware that either one of them could have plunged through into the icy creek, and that plunge would likely have been fatal as they got dragged by the rushing water under the snow downslope. As we stood there and watched, more snow collapsed into the roaring water.

Be careful out there, the snow across the state is going to last well into the summer this year, big slides are likely, and there will be running water in places where it is normally dry.
JOSEPH GREGORY March 23, 2023 at 9:30 am
As ever, great analysis Andy! Eyeing any Eastside projects with this legendary snowpack? Giant's Steps?
Andy March 23, 2023 at 10:18 am
I think Giant's Steps is on everyone's mind this winter. :)

Many of the Sierra's big lines are going to be skied, and it's mostly going to be fine, but there are going to be some extreme events out there, and I'd prefer nobody get too close to them.

And also, something I should have mentioned above, is there is great joy to be had in doing things that aren't normally possible (like Mount Lukens) even if there's no big risk associated with it.

So be on the lookout for those opportunities!
Eberhard Brunner April 24, 2023 at 4:12 pm
Hi Andy,
My son forwarded me the link to your website. Fantastic!
I am originally from the Alps in Germany and have skied in Cali since 1983 when I moved here.
This year is one of the biggest snow years I have seen in my 61 years. I have never backcountry skied any of the Eastern Sierra and, god forbid, near LA! I live in Santa Barbara now so any serious skiing always involves a fair bit of driving. I have looked at skiing in the San Gabriel Mountains this winter. Loved the story of your traverse! Didn't even know this was possible.
Last weekend I skied a smallish 2000 vertical with my son near Big Pine. Things look absolutely epic this year! Just trying to get my bearings to ski more in May and beyond this year.
I am so glad to have discovered this subculture of backcountry skiing folk. That being said, your Lone Pine Peak summit ski description sounds beyond cool, but definitely a bit too much for me. I have skied Shastina with my son a few years back, which is my kind of mountain for skiing. Can't beat those volcanoes! Mt. St. Helens, Mt. Hood were my go to peaks when I lived in Oregon. Mt. Lassen us on my bucket list.