2023-2024 WWSRA Ski Reviews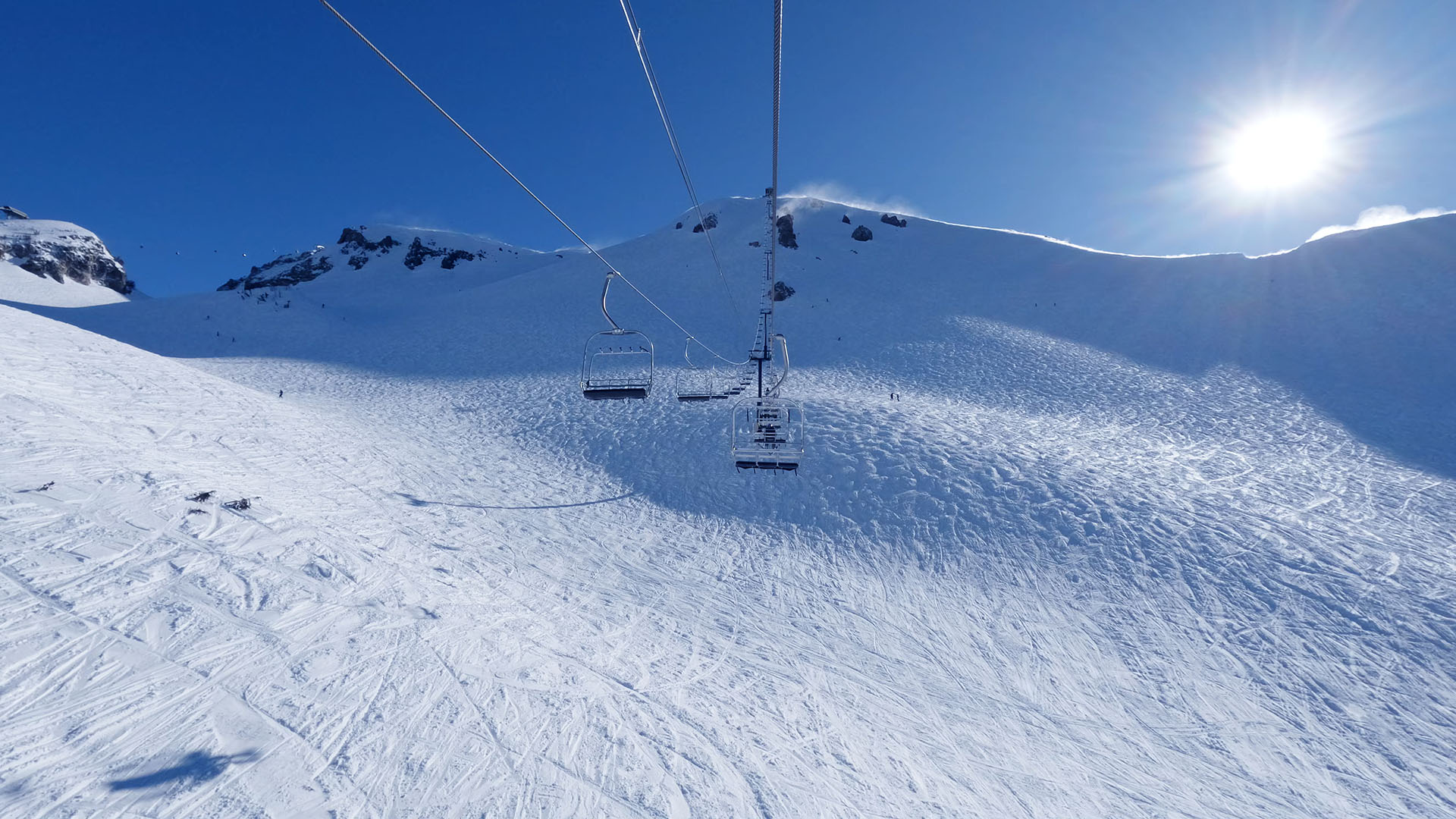 What with all the storm craziness and urban skiing I forgot to post out links to my video reviews from the WWSRA trade show at Mammoth Mountain this past February, so here goes.
Perhaps supply-chain related, but the ski makers did not particularly debut a lot of new All Mountain stuff at this year's show—at least not at the booths I visited. Many of your beloved flagship models return unchanged for the 2023/2024 season, other than of course with graphics updates.
That made for a slightly more frustrating show than usual for me, but I did try to amuse myself by focusing on comparing skis directly to each other, and also categorizing skis to better help you make your purchasing decisions.
Let's face it: skis aren't cheap. I use the on-snow demos to help me pick gear for myself, and it seems only fair to share what I learn there.
I always like to start with the Bonafide because it is first of all one heck of a ski, and second a ski that I keep hoping will evolve in a direction that would make it more appealing to me. Nope. The Bonafide is still the king-of-the-mountain for All Mountain stiffness and high-energy carving.
Directional to a fault, perhaps. Who are you riders who want this much ski in this much width? Ex-racers, I suspect, and probably still quite close to your prime—big, strong, and fierce.
Hey here's something new—and I'm kind of unhappy about it. They rebuilt the Blizzard Rustler to make it more directional. Why? Why would you do that? I thought we agreed you were going to make the Bonafide more like the Rustler. Did we get our wires crossed?
The Rustler is now more cambered and—alas—less magic on soft snow.
Apparently some of you (ex-racers?) felt it was too squishy in chop. Couldn't you just have switched to the Bonafide? Yes, the Rustler is now a more versatile ski, and it might even make more riders overall happy. But I'm not happy—and that's what matters.
I still pine for my beloved Kabookies, and of the Blizzard offerings, the Hustle is probably closest in spirit. I want to like the Hustle, but it's no Kabookie (which was essentially a metal-free version of the original Bonafide), and with the revisions to the Rustler, the Hustle doesn't make a lot of sense to me.
Anything the Hustle does, the new Rustler does better. Maybe the lighter Hustle has some sidecountry appeal—but I've got to tell you, Blizzard makes an outstanding touring ski (the Zero-G), so for me, the Hustle (which returns unchanged) looks like a ski without a country.
Nordica's Enforcer returns unchanged for fall. Like the Bonafide, The Enforcer remains a worthy contender for the king-of-the-mountain title, but perhaps with a slightly better rocker implementation for your upper-mountain fun.
I find the Enforcer has a distinctly different feel from the Bonafide, and it's hard to characterize. I do think there is value in finding skis that match your individual sensibilities, and if you want something in this class, it's probably wise to try the Enforcer to see how it lands on you. Probably again tilting toward expert riders.
Salomon's QST 98 is a great ski, plain and simple, and if you can live with its more progressive geometry, the QST is definitely worth checking out. Lighter, snappier, and livelier than either the Bonafide or Enforcer, this is a distinctly different but still very worthy vision of what an All Mountain ski ought to be.
Finally: it's a new ski! For fall 2023 Rossignol gives us the new Sender Free 110, which at 110mm underfoot admittedly sits far more comfortably in the Big Mountain rather than All Mountain ski category.
First the bad news: it's too wide for most of you.
That said, for those of you (professional skiers?) who do need this much width, wow what a magnificent ski from Rossignol. Probably one of their best efforts in this space. I say the Sender Free would be an absolute masterpiece in a 100mm width, and I will hope such a ski gets released to us in the near future.
Volkl's Blaze is a ski I ought to like—it's a mostly-metal free version of the Mantra, and remarkably light, which ought to appeal to a lighter skier like myself. That said, I found the Blaze's metal-plate-underfoot a bit harsh and abrupt, especially on hard snow. I liked it more on soft snow, and consider this an interesting alternative to something like the Head Kore (which also returns unchanged).
Lest you think Volkl isn't competitive in this space, there is of course the Mantra, which was extensively redesigned for the 2022/2023 ski season, making it close enough to a "new" ski for me to include here.
Volkl knows you've gotten weary of big, full-metal layer skis like the Bonafide hammering your legs to pieces in chop. Via some clever metal-shaping technologies, Volkl wanted to make the Mantra stiff yet also flexible, so that the ski would absorb some of that shock.
After trying it, I'd say they succeeded, making the Mantra a very interesting All-Mountain offering, if you want elite-level stiffness and rebound without so much punishment in chop. Do check it out.
In terms of carving performance, Armada's Declivity really isn't competitive with the heavyweights in this category, but depending on your needs, that may not be a bad thing. Amenable and versatile, the Declivity was clearly the friendliest of the skis I tried this year—and the least likely to throw you if you make a mistake.
No, it's probably not for you, biggest strongest ex-racer skiers, but for the transitioning skier who wants some All Mountain goodness, I think it's a solid choice.
In keeping with the theme, Fischer's Ranger 102 returns unchanged. Because I do strange things, I purchased the Ranger in both its Pink (2022) and Green (2023) versions. I admit I like the pink better, but Fischer did boost the ski's versatility in the newer version, though admittedly in an unconscionably less fashionable color.
No video as yet, and possibly never (due to technical difficulties), but I did revisit Atomic's Bent 100, and as expected, the issues I had with the ski last year were clearly tune-related. In fact, I would rate the Bent as among my favorite skis of the show. Light, playful, snappy—what's not to love here?
I might even buy a pair, if my gear closet wasn't already full. If you are a larger/stronger rider, and you prefer a stiffer ski, I do worry you might find yourself overpowering these. For everyone else, the Bent is an excellent choice that hits the sweet spot in between surfy and directional.
That it for this year's All-Mountain skis. If you want a touring recommendation, Blizzard's Zero G returns unchanged as well, and in the 95mm width is my personal choice for spring Sierra and SoCal ski touring. For those who want a powder ski, I like Black Diamond's Helio Carbon 104, which (I believe) also returns with no major changes for the 2023/2024 season.
— March 19, 2023
Andy Lewicky is the author and creator of SierraDescents
R J March 24, 2023 at 10:40 pm
have you ever tried the Voile V6 or G3 Findr?
Eberhard Brunner April 24, 2023 at 4:21 pm
My son introduced me to Praxis skis out of Incline Village. I got the Slugger for general area skiing and their lightest backcountry ski (can't remember the model) for touring. They are great! Made in the Sierras (what's not to love about that!) I definitely think they are great skis, plus you can talk to the owner, Keith, directly for any quest you may have.
https://praxisskis.com/