California: Not Completely Awful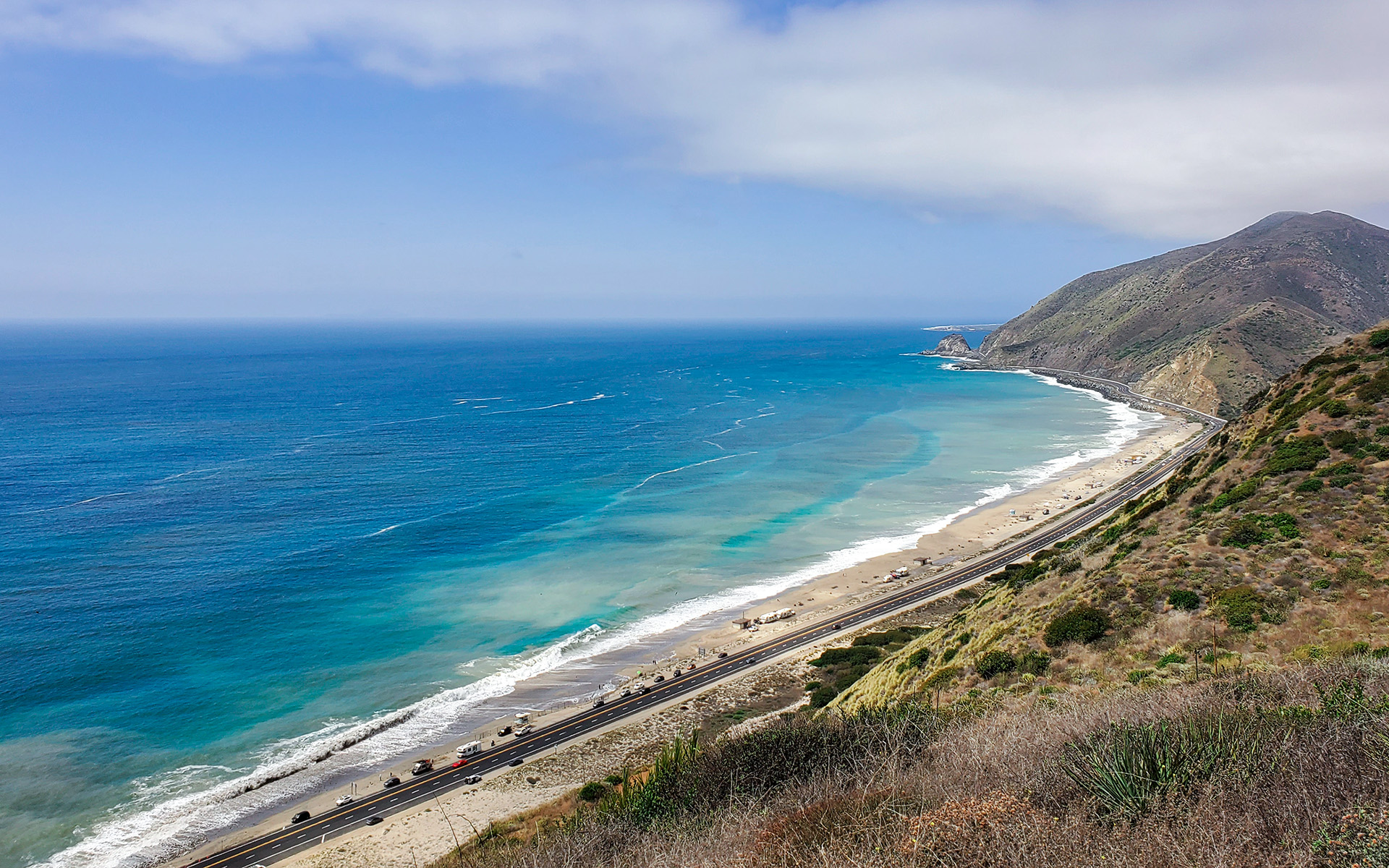 Every now and then I find myself thinking California is not completely terrible, and yesterday, as I was biking the Overlook Trail above Point Mugu, that odd feeling once again came over me.
Don't get me wrong—I still think you're all crazy for living here. But there is something about this place that, on occasion, almost justifies the housing costs.
I've been continuing my two-wheeled exploration of the Santa Monica Mountains, this time north of Malibu, where the waters are quite a bit bluer than Santa Monica Bay. I do think the Los Angeles-area ridgelines between Kenter and Los Liones are among the best rides in the range, but blue water goes a long way for me.
The Overlook Trail is accessed from the Sycamore Canyon fire road, and climbs a quick 500' to an...overlook...that offers a view of Point Mugu to the north. If you keep going, you'll top out around 1000', and be rewarded with some nice views of Sandstone Peak (highest point in the Santa Monicas) to the south.
For your return, you can drop down into the surprisingly lush Sycamore Canyon, making for a roundtrip loop of ten to fifteen miles or so, depending on which option you pick.
I'm still looking for a ride that rivals the best of Topanga State Park's offerings, but other than the fact that you have to drive through Malibu to get here, this part of Ventura County and the Santa Monicas is definitely worth further investigation.
— September 5, 2023
Andy Lewicky is the author and creator of SierraDescents
Brad Brown September 27, 2023 at 10:29 am
That's my backyard/home range!
59volvo September 27, 2023 at 11:02 am
since its fall and starting to think about a new rig - are there any shops you would recommend in LA County that you would trust to mount AT bindings - like Fritschi Tectons? or if, not do any online shops that you can order skis and bindings and have them mount the bindings if you tell them your size and make of boot? Thanks in advanvce.
Andy September 28, 2023 at 5:38 pm
I have Mammoth Mountaineering mount mine. Not aware of any LA county shops that I would consider safe to do this.