Flirting with the Girly Man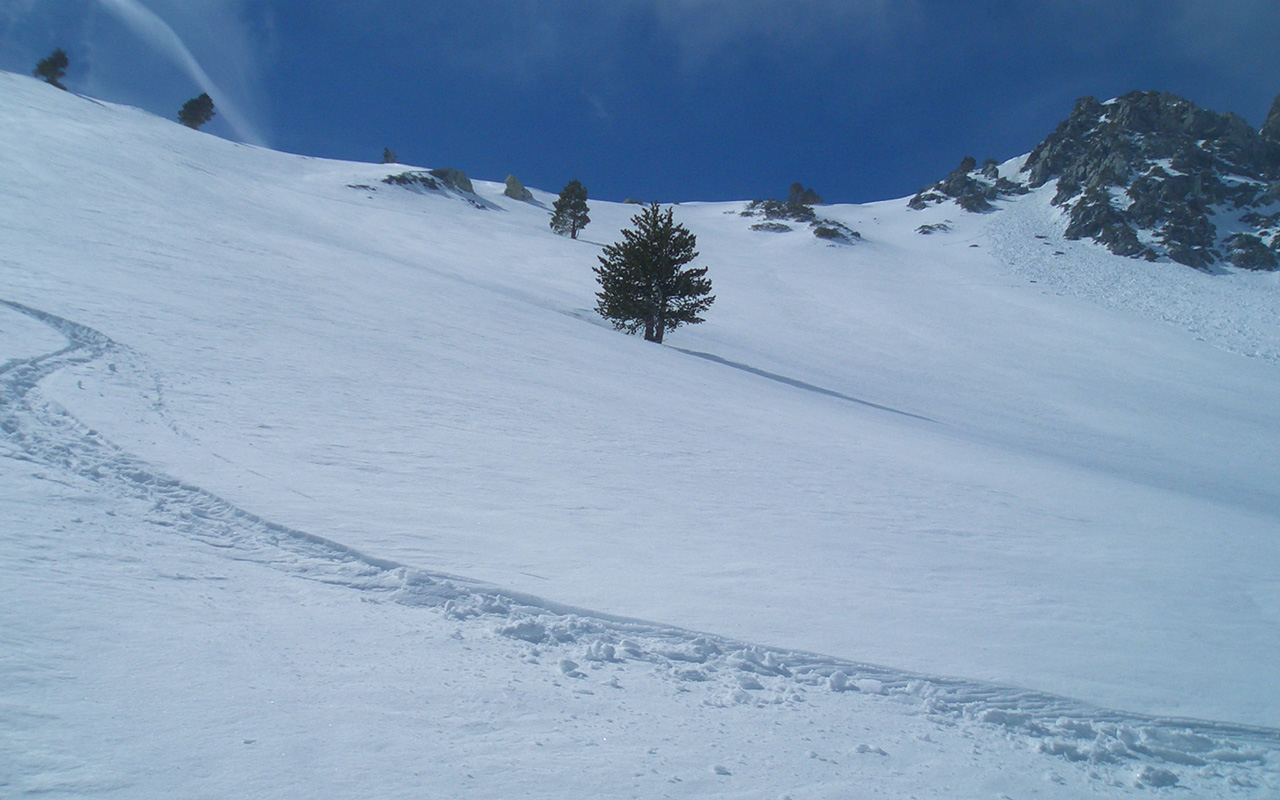 A very chilly storm is working its way down California, with reports of snow falling in the metro Bay Area and Kirkwood skiers claiming the 'best snow ever'. Down South, Mount Baldy is reporting 12" of new snow, with more on the way.
Maybe I'll get to ski the Girly Man Chute this year after all?
— March 11, 2006
Andy Lewicky is the author and creator of SierraDescents