Mount Baldy Report: Bleak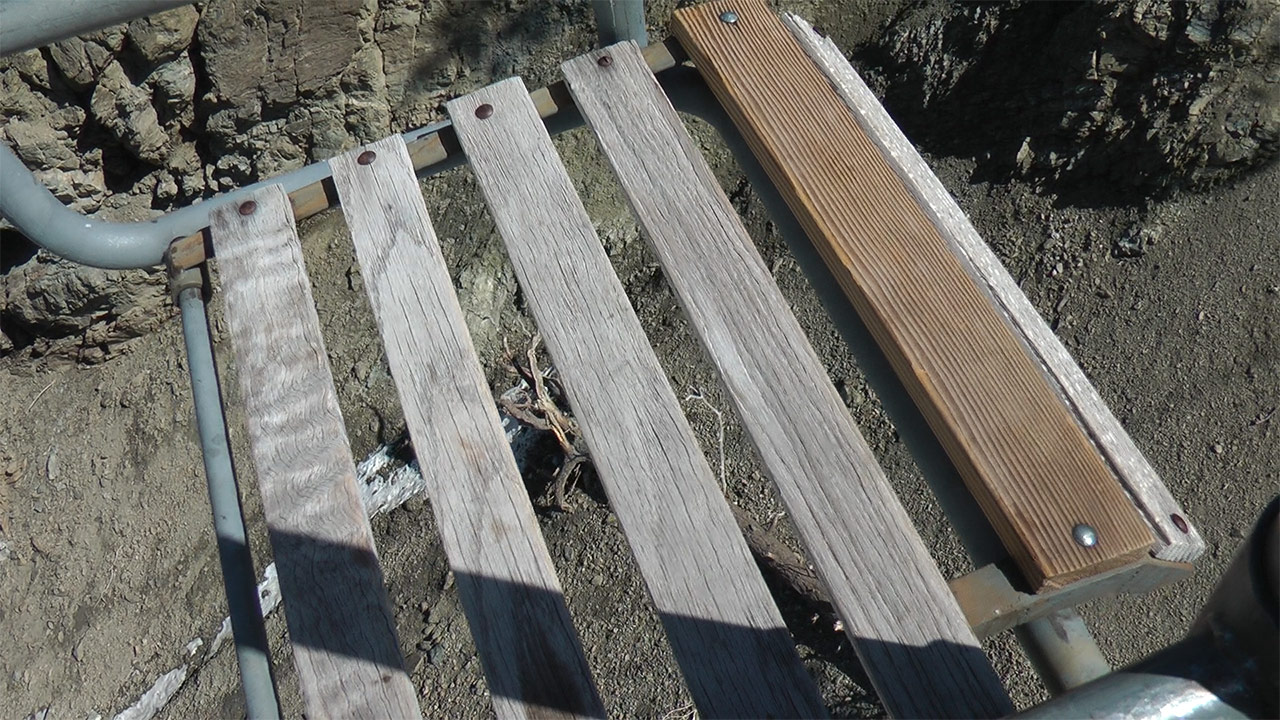 I've been suspecting (or maybe hoping is the better word) there's more snow in the local mountains than reported. The only way to get good intel, I know, is to put boots on the ground, so I drove up to Mount Baldy to hit the ski area and scout out the backcountry possibilities.
Ouch! God bless Mount Baldy Ski Area, but they're working with vapors up there. For the first hour I was (I believe) the only skier on the mountain—and for good reason. The ski runs, such as they are, consist primarily of ribbons of snow created via snowcat.
Despite how bleak the conditions were, I did have a fine time schussing about. And the terrain park had good coverage.
As for the backcountry, Ontario Peak had the most snow in the region, with almost enough—almost—to qualify as skiable. Mount Baldy itself was looking very...well, bald.
Before I abandon all hope entirely, I must remind myself that I skied my first tour last year, the Girly Man Chute, on March 14, following the first decent storm of the season (compare the photos if you want to make yourself cry). So, if we get a major storm in the next five days, things could turn around. Otherwise, I'm just going to load Far Cry on my machine and check out.
— March 8, 2007
Andy Lewicky is the author and creator of SierraDescents