Mount LeConte – High & Dry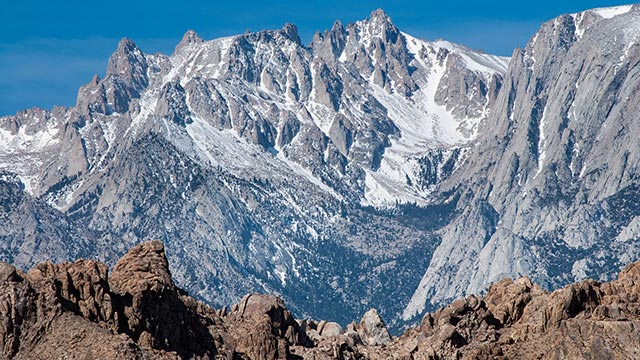 Amazingly enough, I've put together an actual backcountry skiing trip report from my latest visit to the Southern Sierra.
At 13,930', Mount LeConte just barely missed being a fourteener. Given the way the year has gone, I didn't expect to ski anything south of Mammoth, but as I was driving through Lone Pine, I thought I saw snow.
I was wrong. The resulting misadventure is a little embarrasing, but in these lean times, we have to make the best of what we have: Skiing Mount LeConte.
— April 12, 2007
Andy Lewicky is the author and creator of SierraDescents