The Couloir to Nowhere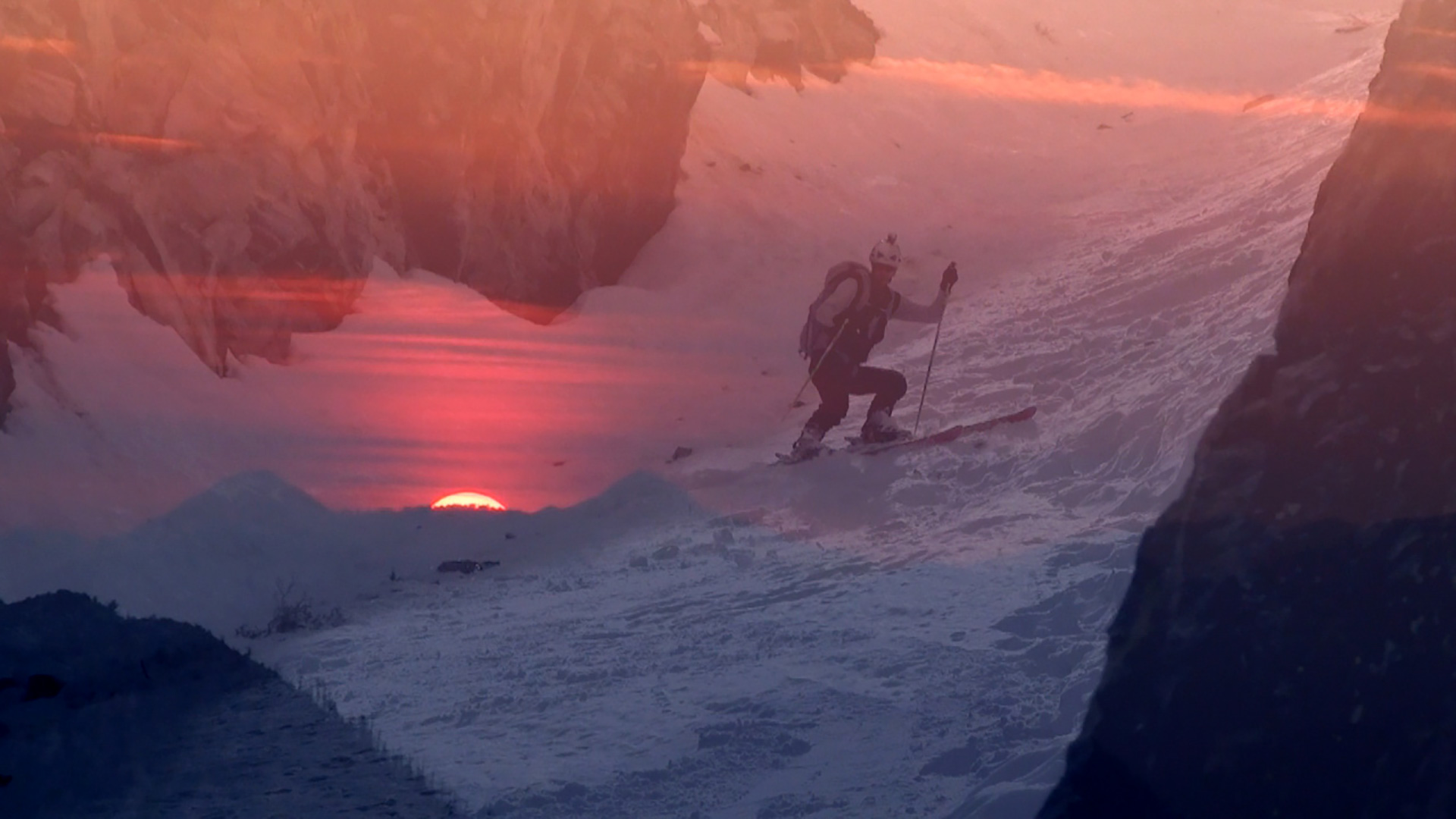 I first saw it in January 2008. My friend Bill Henry and I were climbing Mount Baden-Powell for a modest day tour in Southern California's San Gabriel Mountains. As we stood atop Baden-Powell and looked across the deep chasm to our south, we noticed a pencil-thin couloir shooting down an unknown peak several miles away. The line looked steep, remote, and desperate—maybe skiable, maybe not...(more)
— March 22, 2010
Andy Lewicky is the author and creator of SierraDescents
Scott March 22, 2010 at 1:40 pm
That may be the first couloir I've ever seen that looked crazier from far away than from inside looking down.
Hamik March 24, 2010 at 3:46 pm
Now that I can actually ski steep stuff, I need to hustle to nab some first descents while they're still out there, eh? Good work!
Dan Conger March 24, 2010 at 9:11 pm
Looks fantastic, Andy! My masters program is over in June and then I can really get back into the mountains. Would love to go on one of your adventures sometime!
Isaac March 29, 2010 at 11:33 pm
That's quite the teaser. I'm ready for the rest of the story, and pics, and video now.
TK March 30, 2010 at 3:31 pm
Impressive, thought I had accomplished something yesterday (3/29) by dropping the Movie slope, guess not. Time to step up my game.
Andy March 30, 2010 at 9:24 pm
Isaac,

Your wish is my command. Enjoy. Video should be online in another week or two.
Bill March 31, 2010 at 9:56 am
I'm really happy for you Andy - and Dave. Dave has a way of encouraging one to continue on. It doesn't hurt that he's a billy goat hybrid.

--Bill
Gary K March 31, 2010 at 10:28 am
How many others have noticed that couloir while eating lunch near the summit of Baden-Powell? My partners and I certainly did. What a wonderful adventure. Nicely done!
Isaac April 1, 2010 at 4:56 pm
That is awesome. Inspirational to say the least. Thanks.
Dostie April 1, 2010 at 5:15 pm
Wow! Makes me almost wish I was back in SoCal. The San Gabriels have to be one of the best ski secrets on the planet. You can tell anybody, even everybody, and only those who know by experience will believe you. For the rest, that's a damn nice fairy tale you painted there Andy. ;)
Andy April 1, 2010 at 6:22 pm
Dostie,

You're so right! This was a fairy tale--and it sure had a fairy tale ending. :)

Thanks for stopping by!
Jeff S April 3, 2010 at 6:26 pm
Andy,

What an adventure! Congrats!
Sam Page April 6, 2010 at 9:53 pm
Great trip report. Congratulations on a wild outing. Iron Mountain sounds brutal.
S. Bates April 13, 2010 at 1:18 pm
Beautiful. I miss those mountains and the skiing/skiers there, esp. with a year like you all are getting. Once went from East Fork over Iron and Baldy to Manker Flats in one day and your reports and photos brought it all back. Thanks.
tamberly April 27, 2010 at 9:07 pm
ok....sorry I only know Dave as my personal Icon..if only because of his accomplishments...I spent a little time with him and he offered some great telly tips recently at Baldy..and I feel so very surprised to read of your hesitancy and concern...and perhaps just a bit of elitism..ahem. Dave has done an incredible amount of peaks and feats all on his own..you should have been begging him to come along the first place...but CONGRATS to all of you..certainly a challenge worth pursuing...if only to discover your own limitations and explore your own greatness! GOOD for all of you!
Zé May 9, 2010 at 6:57 am
That's insanely impressive, great TR. Nice job pushing through the cramps up to Iron.
EMan May 10, 2010 at 10:12 am
And I thought you mellowed out after you had your kid...
What a ride!
Martin December 1, 2010 at 1:27 pm
Just stumbled upon your site and this was a great read. I just got back from running/hiking to the summit this past Sunday. Its great to read about others enjoying the adventure these mountains have to offer.
Bryan August 23, 2011 at 8:29 pm
Great Read! Thanks for posting.