West Baldy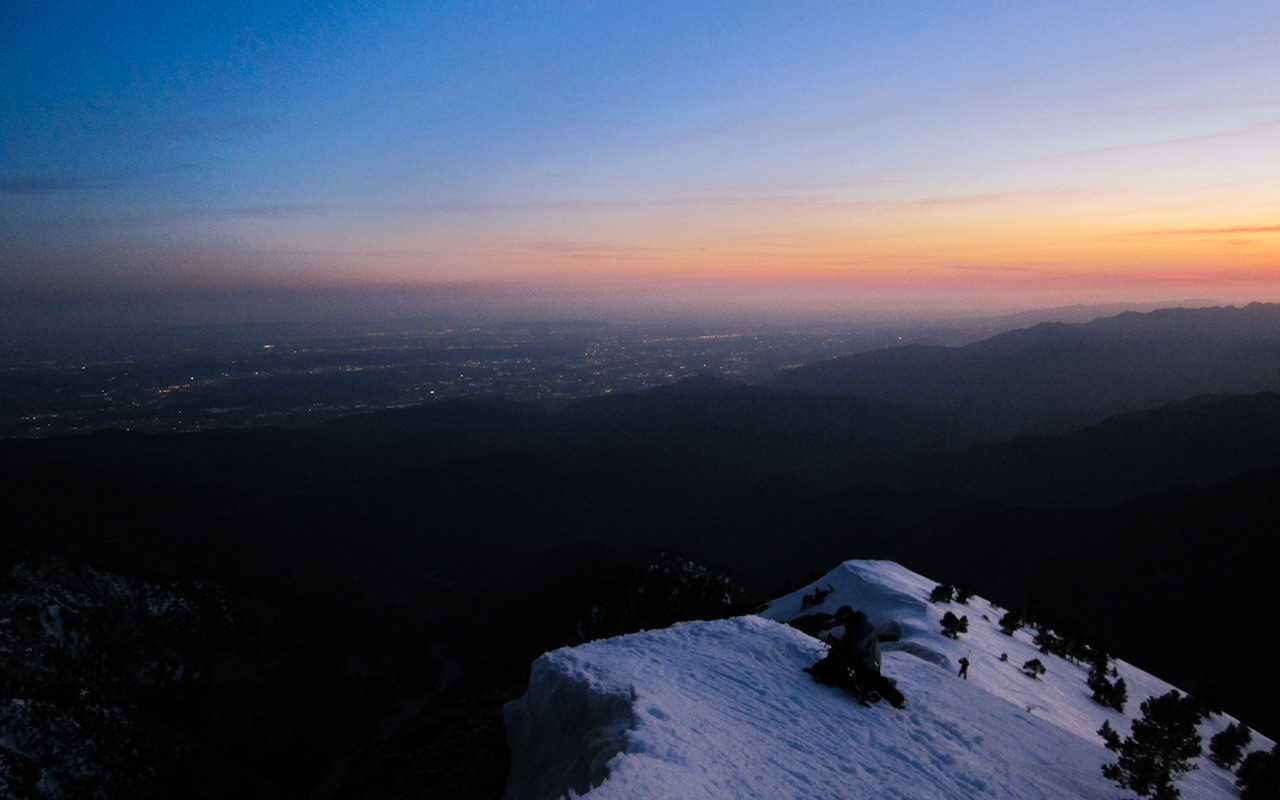 This past weekend some friends and I took a professional videographer up West Baldy to try to nab some footage of Southern California backcountry skiing for a Ski Channel project.
After staring at West Baldy's impressive west face from Iron Mountain two weeks ago, we really had no choice but to ski it. The skiing was sublime: silky smooth spring corn, baked to perfection by SoCal sunshine.
The day was clear and beautiful, with especially fine views of the L.A. basin and the Pacific Ocean beyond. Having a pro along to capture everything we did was fantastic. I think SierraDescents needs to get a professional cinematographer on staff ASAP! We spent the whole day up there, including staying for the sunset to catch shots of us skiing off toward the lights of the city below. Super cool!
— March 31, 2010
Andy Lewicky is the author and creator of SierraDescents
Will Z. April 3, 2010 at 7:23 am
Hey all,
Enjoy your posts. I was on Baldy the same day you were filming. I was also enjoying the perfectly baked corn.

When and where can we see some of the footage shot that day?

Thanks!
Andy April 3, 2010 at 5:59 pm
Will,

Unfortunately I wasn't shooting video with my camera, so I don't have any of the footage. Ski Channel is targeting their project for a Fall 2010 release. If we appear in the film, you can be sure I'll mention it. :)
Scott April 6, 2010 at 3:52 pm
Don't blab about this stuff, then everyone's going to figure out what we've got going on down here!

Though after the icy crap I skied on Sunday, I don't think they'll stay for long. Takes too much persistence and patience.
Andy April 6, 2010 at 3:59 pm
Scott, it's definitely a volatile relationship, isn't it?
Scott April 6, 2010 at 4:17 pm
Oh certainly. It's usually terrible down here, but it always serves up just enough greatness just often enough to keep you coming back for more.