Snow Creek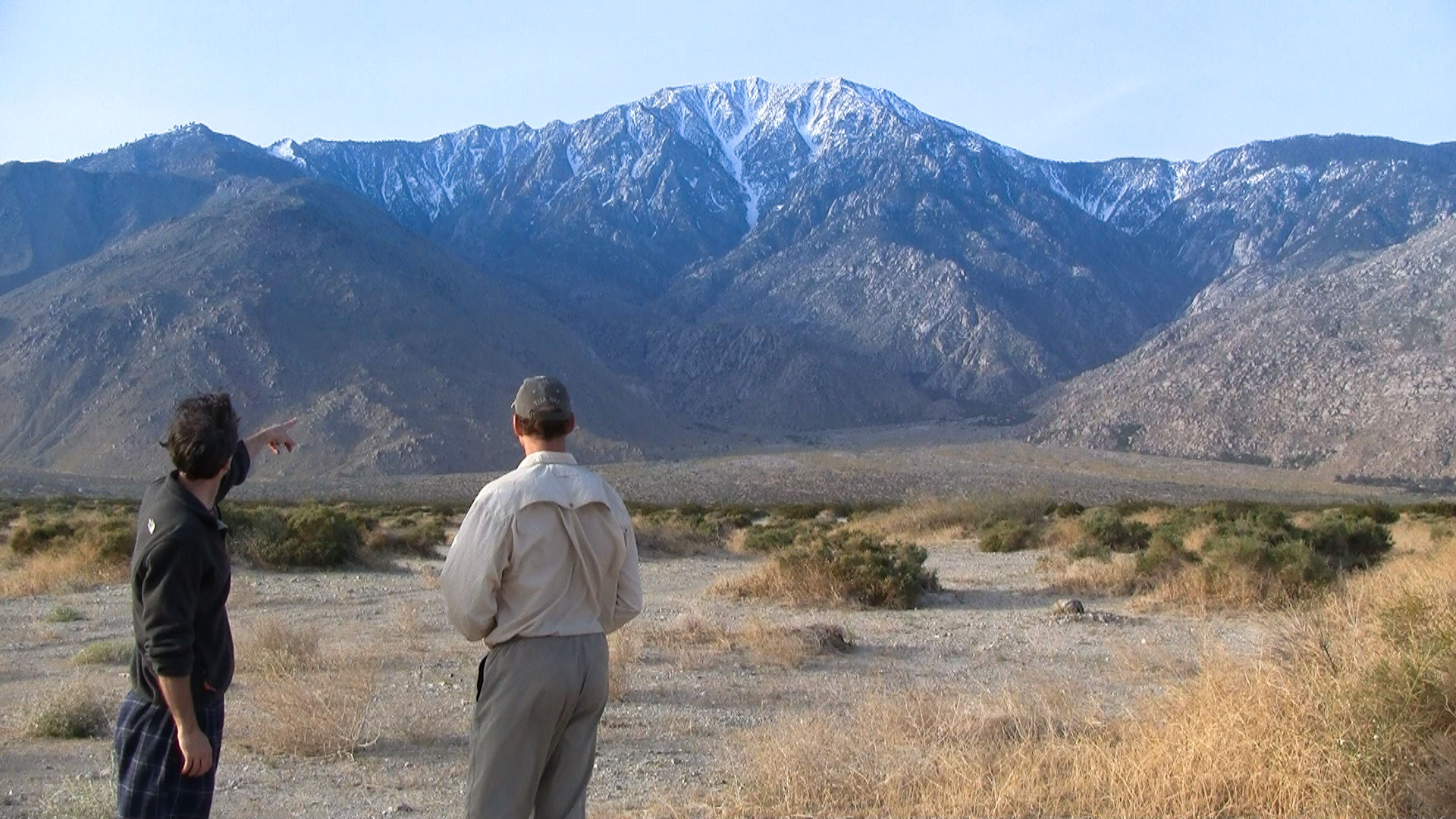 If there is one singularly conspicuous omission in the SierraDescents repertoire, it is unquestionably a ski descent of San Jacinto Peak via Snow Creek. There are many fine peaks and routes to covet in California, but among ski mountaineers in the know, Snow Creek stands alone. To those unfamiliar with the San Jacinto Mountains, their scale may well sound like a misprint. From the low point in Coachella Valley (more...)
— April 24, 2010
Andy Lewicky is the author and creator of SierraDescents
Sam Page April 24, 2010 at 8:12 pm
Great article, Andy! You had me hanging until the very end. I had heard that someone skied Snow Creek recently and wondered if it was you. Nice outing.
Dan Conger April 25, 2010 at 3:45 pm
Sounds like an epic descent. I did some work for the city of Palm Springs back in fall 2001 - winter 2002. Drought year. However, I remember driving to Palm Springs from Fullerton where I lived at the time, passing by those gigantic couloirs and seeing that massive vertical rise, and wistfully thinking to myself, "Wow ... I would love to ski that route." Nicely done!!!

Got a permit for Whitney this June. Will be going with 4 friends. Finish my MBA June 12th (at long last) enter the Mt. Whitney zone on June 14th to celebrate ... WOOT!!!

Other news, Mammoth with be open through July 4th for skiing/riding. Was an epic season indeed and I wish studying hadn't kept me on the sidelines.
Andy April 26, 2010 at 6:43 am
Steve Irvin, who took the great editorial shot in my trip report, sent me this note about conditions on the route this past weekend:

"Yesterday going up Snowcreek @ 8200' Fernando and I almost saw the end of things, as we barely missed being swept down the mountain by a very fast moving 4' tall wall of snow that continued for almost a full 5 minutes! Truly an incredible thing to experience, the shear power and awe of the whole thing is still ringing in my head. But I am indoors today for the first in many, clinging to the security of my chair. Yesterday saw us take 3 hours to finish the last 1500' to the summit fighting through butt deep snow, that we knew was going to slab off at any point and take us along. We got the new legal route down to 5 1/2 hours to get to the snow, not that bad actually, but still deserving of an hour long break before the climb. the chockstone bridge is breaking up and you can see through to the stone itself, and the two story tall rock wall that the bridge is covering. We had to chop steps yesterday to get up the snow wall as it's become so steep. Once at the top, we saw other crevasses, and realized how precarious climbing it was yesterday."
Dostie December 26, 2010 at 5:55 pm
Whether you take the bypass or not, the lower half of the mountain is brutal. Having done it twice, I think climbing back up the couloir would easier than the 4th class bushwacking the lower half requires.

When we did it, back in the early 90s, it was very easy to overcome DWA's resistance to trespassers. All it took was a six-pack. They were very cool, even telling their ugly, mean barking dogs to chill out. But that was almost two decades ago.
Andy December 26, 2010 at 7:53 pm
Would that it was that easy to deal with the legal issues today. Last season's route challenges included coordinated multi-agency sting operations! Several climbers reputedly earned criminal records. I expect we'll see even more escalations of tensions this year.
Art September 17, 2011 at 10:26 pm
I did Snow Creek twice in the late 70's first as a pre-teen with my Dad and brother in-law and 10 years later with a climbing buddy. We did get a DWA permit, and the caretaker had mean dogs even back then. I remember the huge trout lazing in the deep pools in the drainage, wishing I hadn't promised not to loiter over the DWA land. There really weren't any guides to be found back then, luckily the summit is visible at the critical points. We skirted the falls on the right, class 4 and front pointed up azure blue ice in what I now know is called the Chockstone. The pictures posted bring back strong memories of the mountaineering experience. Thanks so much for that. Many things have changed but Snow Creek still looks epic. I do remember climbing the ice tongues and bridges, and hearing the sound of rushing water somewhere below our feet... I have friends that want to do Snow Creek, and I may just have to have them visit this site!