Half Dome via the Cables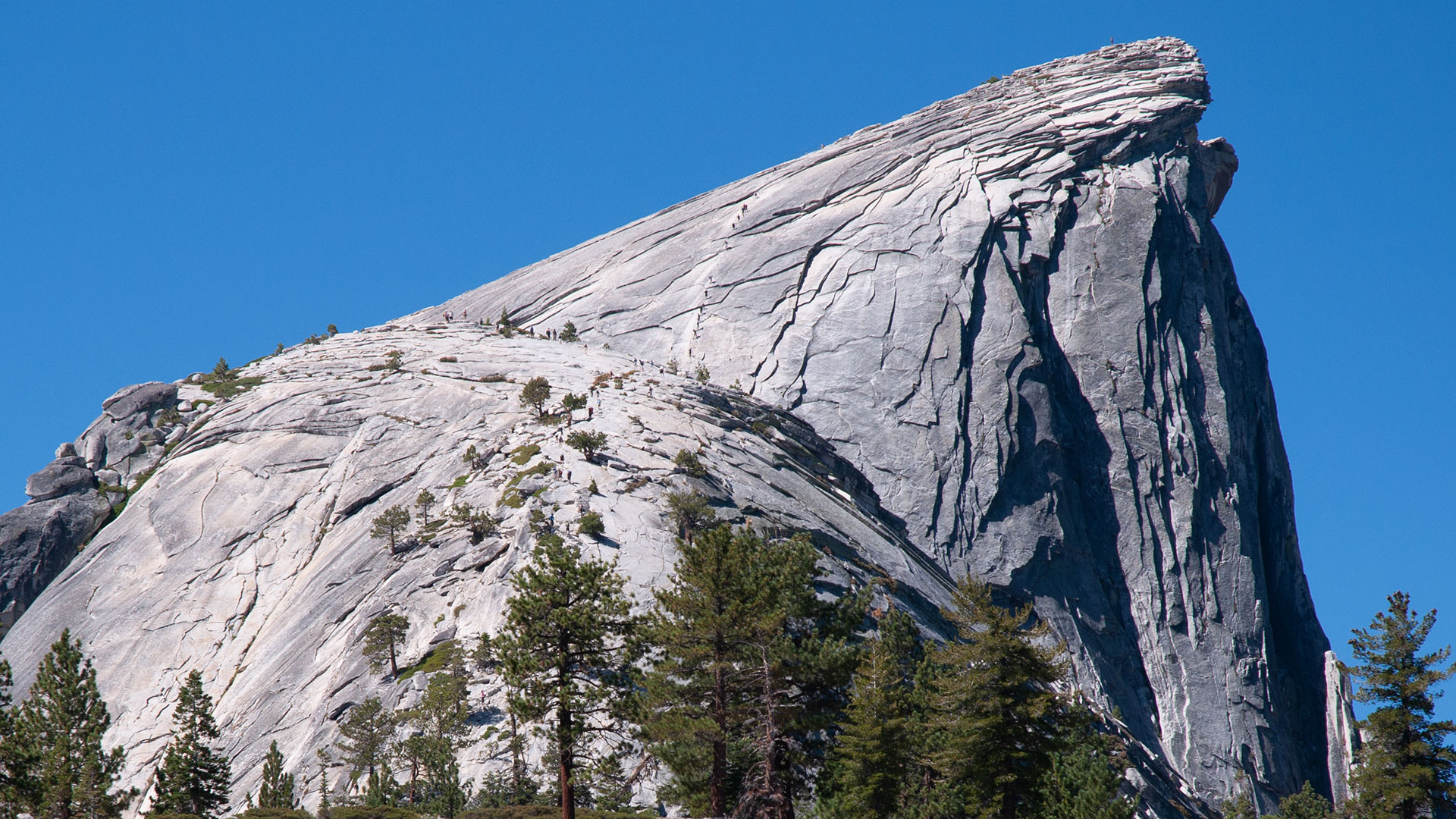 It is perhaps the most famous hike in the United States. Every Summer, thousands attempt the 16 mile round trip from Yosemite Valley's floor to Half Dome's 8836-foot summit. Along they way they will travel through some of Yosemite's most inspiring terrain, passing not one but two major waterfalls and countless jaw-dropping vistas. But the route's main attraction is its finale (more...)
— September 4, 2010
Andy Lewicky is the author and creator of SierraDescents
Joseph September 4, 2010 at 8:45 pm
:) Got to do it last year with my brothers and father at night and were at the top for sunrise, it was truly amazing. Glad you enjoyed and decided to write about it.
Bill September 4, 2010 at 9:17 pm
Rope? shoot. I knew I forgot something.
Robert Hanasen September 13, 2010 at 5:25 pm
I read your entire article, I loved it. But could you please publish when you started, how long it took to the top, and how long to the bottom, with overall time. I am doing half-dome Sept 27th I can run 6 miles in 42 flat. I want to know what type of shape I have to be in.
Andy September 14, 2010 at 6:24 am
NPS says the average hiker time is 10-12 hours round trip, with many people taking longer. We left at 7a.m. and I was back in Curry village at 6pm. That includes about an hour or two of rest stops plus two or three hours at the cables. I'd recommend leaving earlier to avoid traffic on the cables.
Joseph September 26, 2010 at 7:34 pm
What kind of (photo) camera do you use?
Andy September 27, 2010 at 6:57 am
I'm currently using a Nikon D5000.
Vq June 5, 2011 at 10:04 pm
Thanks for sharing!!! Absolutely helps me see what I have got myself into! We are scheduled to go on September 10th. Great writing and pictures!
Doug Moore March 17, 2012 at 1:31 pm
Great post. I especially concur with your observations about the cables - and that the NPS hasn't taken them down for good. But I hope they never do. Clutching the steel at the steepest section I paused to rest an take in the view in early June 2008. Simply mind-blowing. It's a rush I'll not soon forget. Also, for those of you who may not want to summit Half Dome in a single day, you can always get a reservation to camp overnight at Little Yosemite Valley, then start from there the next day. We spent 3 days up there exploring and falling in love with Yosemite. Anyway, nice blog overall. I enjoy your reports on your ski adventures.