Dave McCoy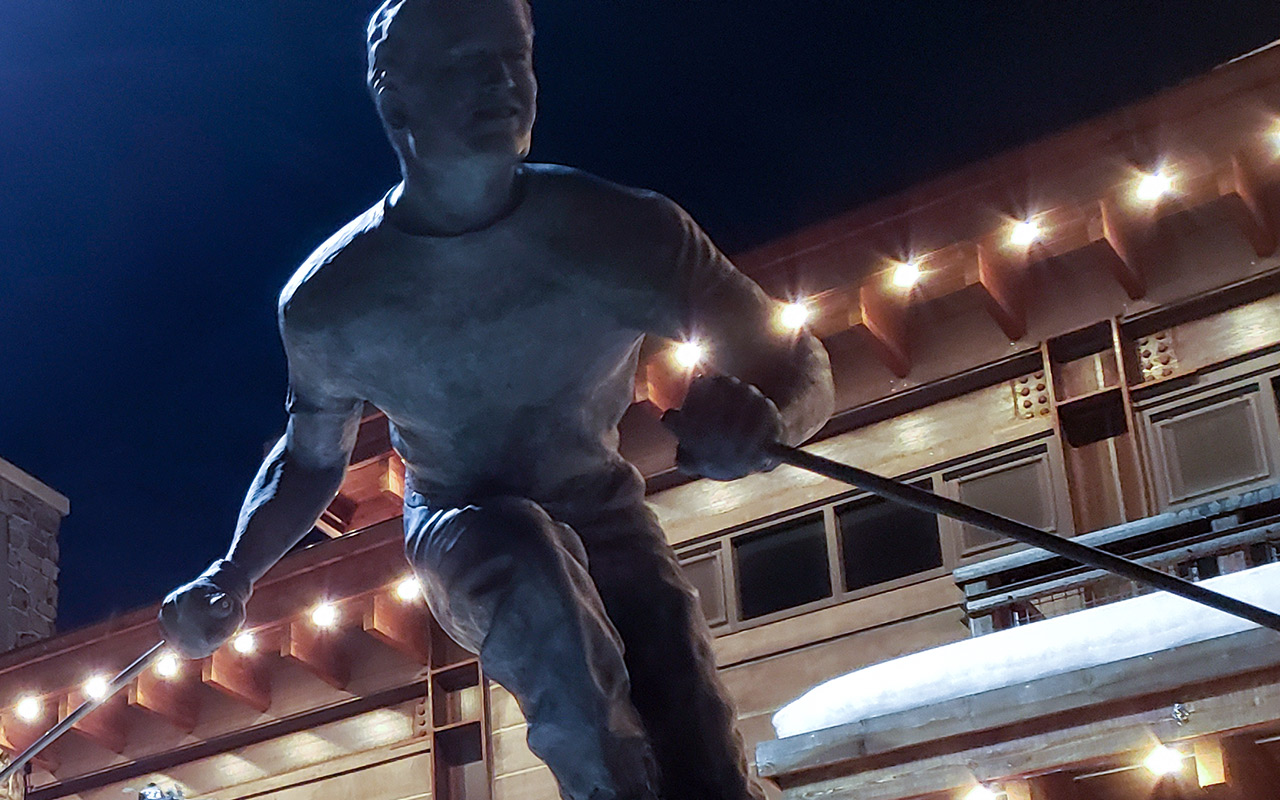 Dave McCoy, who walked into a Bishop bank in the 1930's and offered his motorcycle as collateral for a loan to build a rope tow in the eastern Sierra, has died at the age of 104.
That rope tow, originally on McGee Mountain, would eventually move to Mammoth Mountain, where Dave realized his dream of building a world-class ski resort. Dave's incredible story is so much bigger than I can possibly describe here, but the best part is that he made it possible for all of us to share a piece of it, each and every time we visit his beloved Mammoth.
From all of us, Dave, thank you. Thank you so much.
— February 9, 2020
Andy Lewicky is the author and creator of SierraDescents
John February 9, 2020 at 7:26 pm
Dave and Roma made Mammoth and kept it unique. The remoteness up at the top of Owens Valley probably helped a lot to keep that small town feel.

I recommend Robin Morning's "Tracks of Passion" for an amazing treatment of Dave and Mammoth, with so many photos and stories of the build up of the facility.
Ramon Natividad February 10, 2020 at 3:21 pm
I'm honored to be part of the Murphy family from Mammoth. My son's great grandfather was Bill Murphy USFS. He granted Dave the permits to put up a chairlift on what's now known as Mammoth
George Karpouzis February 11, 2020 at 5:56 pm
I was in Mammoth when Dave passed. I had my own personal moment of silence as my group doesnt understand or care of the magnitude of the hard work that Dave and his wife put in to make Mammoth what it is today. RIP Mr. McCoy!
Dan Conger February 18, 2020 at 7:23 pm
Growing up in Bishop, one of the highlights of Christmas was to drive by Dave's house to see his awesome set-up.