Mount Keith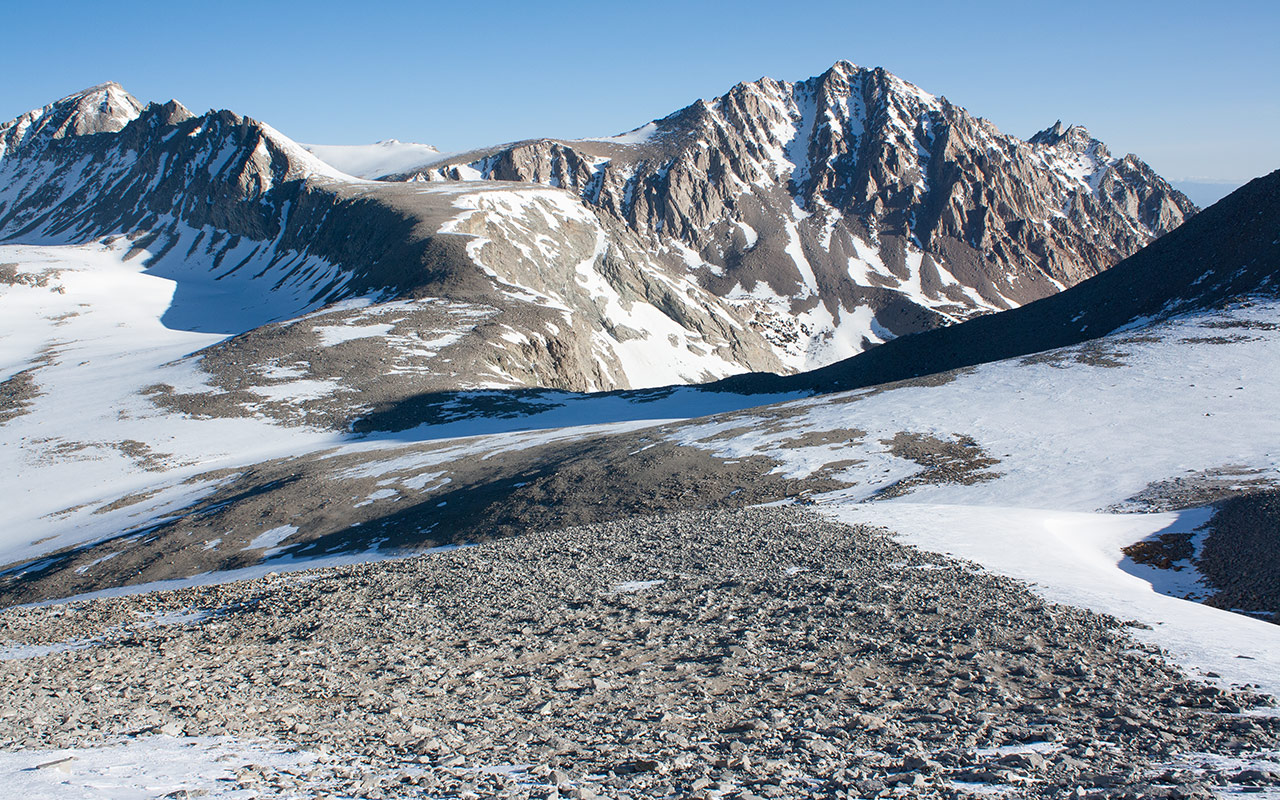 Mount Keith is a mountain I'd like to climb and ski. At least, hypothetically. This is a big one, just barely short of 14,000', right next door to Shepherd Pass and Mounts Williamson and Tyndall.
I took this picture April 26, 2009, en route to climbing and skiing Tyndall. From this perspective we're looking at Keith's south-southwest face and gullies, which look like fine objectives. Mount Keith also has a broad east face that would likely make for good skiing.
The killer for Mount Keith and really everything else in this area is access. You get here via the Shepherd Pass trail, and the fact that I haven't back since 2009, pretty peaks notwithstanding, is probably a good indicator of the gruel factor.
In the new epoch everything low melts out pretty quickly, so maybe you're carry skis and boots on your back all the way to Anvil Camp, around 10,000'. Maybe Mahagony Flat (9K) if you're lucky. Trailhead elevation starts around 6K feet, and in a particularly cruel twist of engineering, the Shepherd Pass trail drops and then regains about 700' vertical feet just for sport.
So this area's reserved for those who really want to earn their turns.
That said, what a magnificent section of the Sierra it is. Shepherd Pass and Williamson Bowl give you access to prime Sierra big mountain climbing and skiing, right on the crest. Just be sure to set your fitness level to heroic before you go, otherwise these hills will flatten you.
— March 30, 2020
Andy Lewicky is the author and creator of SierraDescents
gregg March 31, 2020 at 7:25 pm
Very attractive gullies