Fog & Magic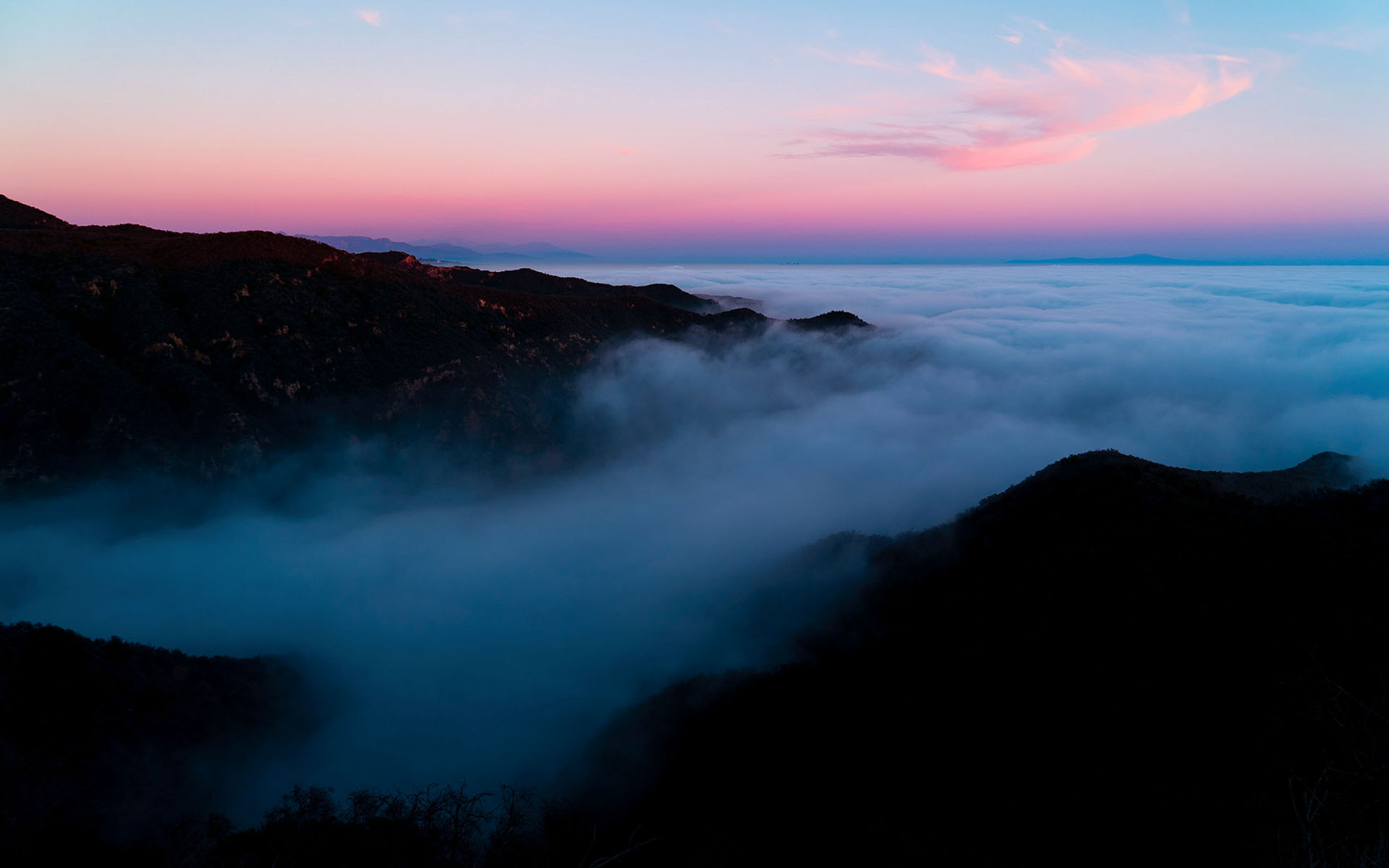 Thick coastal fog in December takes an already-dark time of year and makes it a whole lot darker. Last November I started hiking the Leacock Trail at sunset, and I discovered the trail's high point often sits above the winter fog layer.
Just a few hundred feet below, at the trailhead, you'd never know the sun was shining. Punching up through the gloom and the cold and seeing the sunset over the Pacific and the Los Angeles Basin is magic indeed.
Here you are looking directly at the Basin from the Santa Monica Mountains. The San Gabriel Mountains are left on the horizon. The tips of Downtown L.A.'s skyscrapers are actually visible as tiny specs just right of center on the fog line.
The fog on these days is like a living thing, flowing and curling and ever-changing, a sea unto itself. And by far best experienced, at least in my opinion, from well above.
— December 2, 2021
Andy Lewicky is the author and creator of SierraDescents
Joseph Gregory December 15, 2021 at 1:29 pm
Gorgeous