Cucamonga Peak: South Face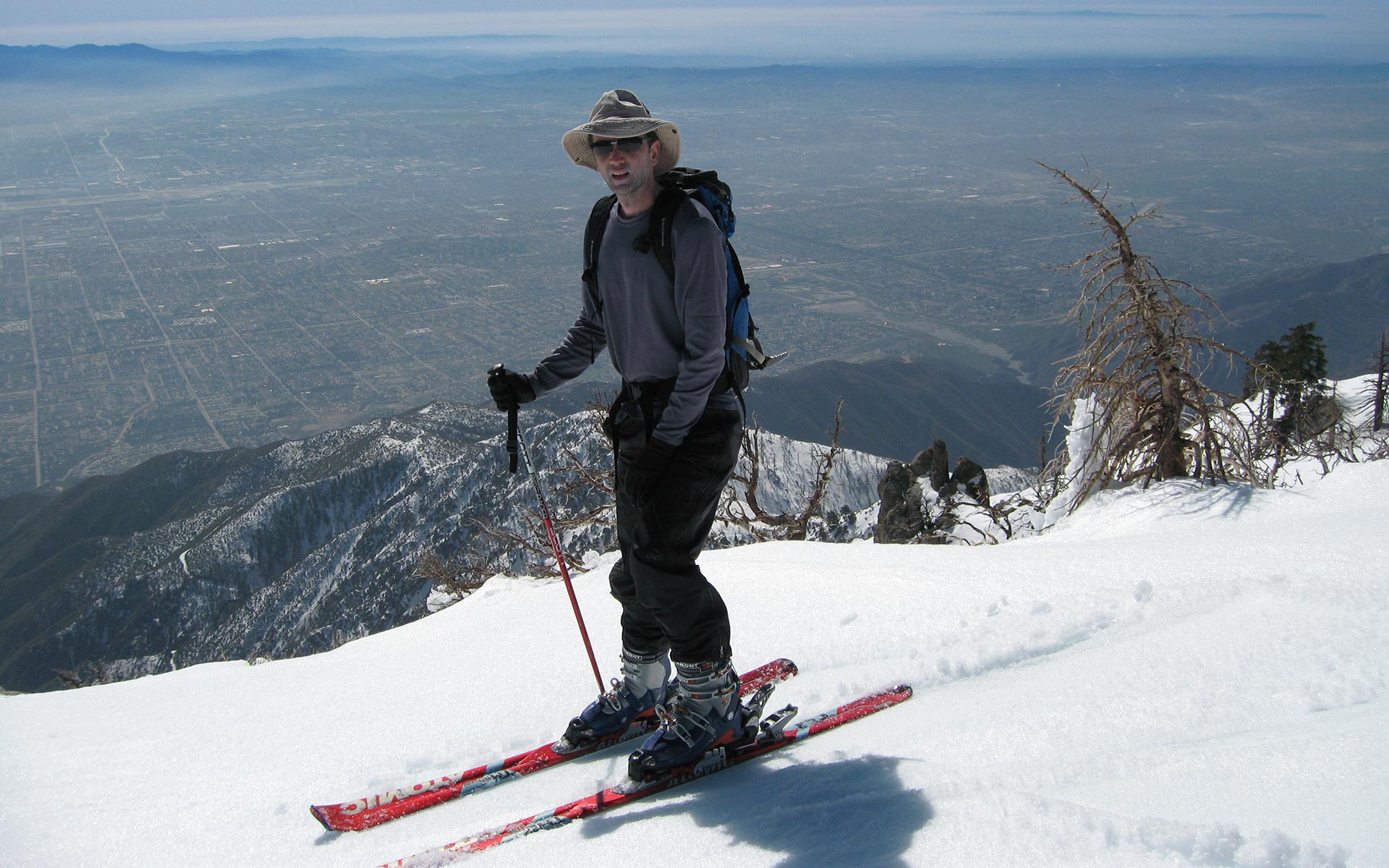 Cucamonga Peak has definitely been on my fantasy list for a long time. Who could resist that incredible south face? I ran some numbers on my Topo software, and of all the major Southern California summits, nothing comes close to Cucamonga Peak's combination of vertical relief and proximity to the city. That was very obvious when I climbed and skied it last Sunday—city views and technical skiing abound!
— February 15, 2008
Andy Lewicky is the author and creator of SierraDescents
Lee February 17, 2008 at 3:50 am
That sounds and looks like an incredible day. Congrats on snagging that summit with snow on it.