Mount Harwood — Northeast Ridge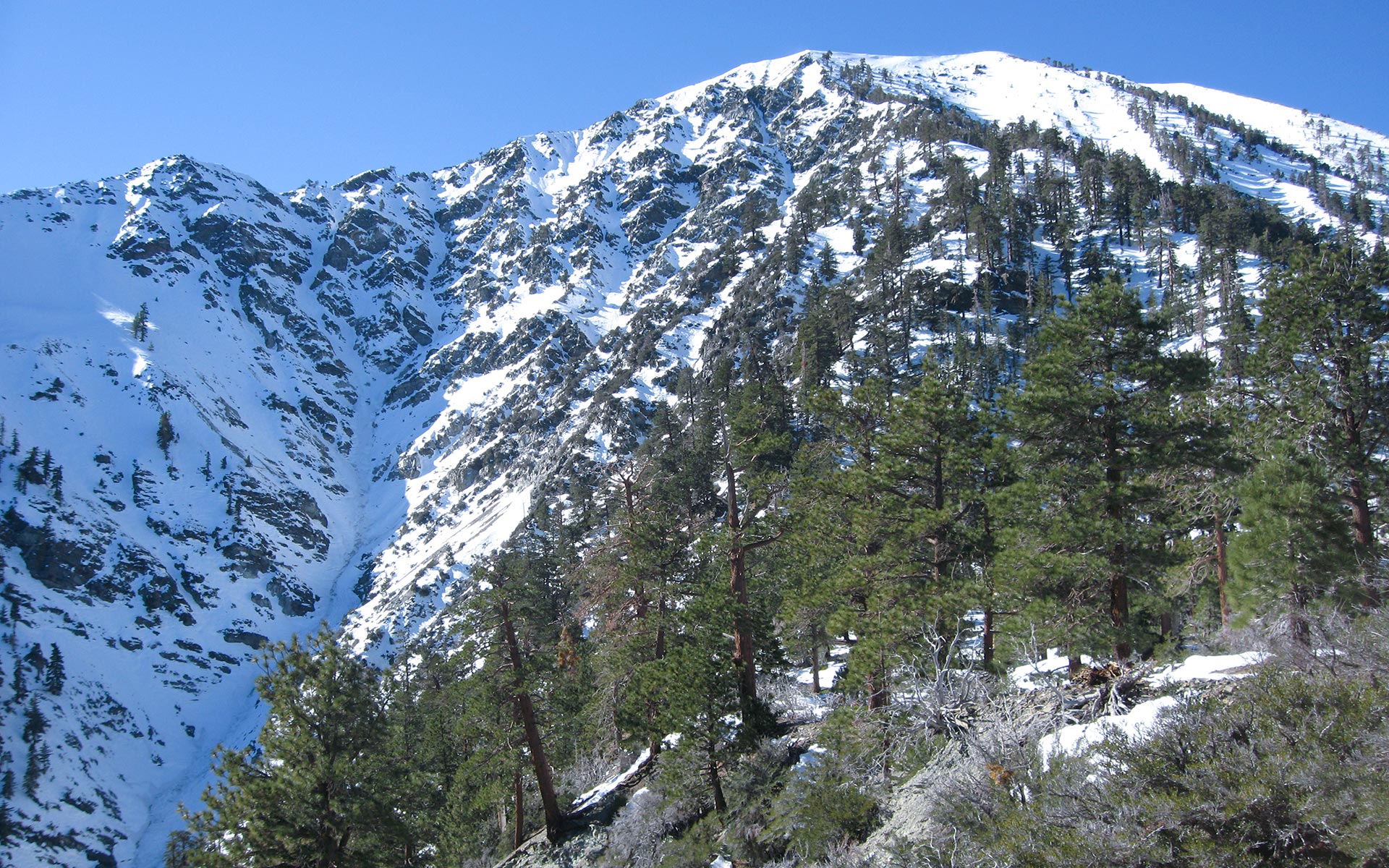 My first official trip report of the winter season is a bittersweet one. In fairness it might be best to call this a climbing trip report, rather than skiing—though we did bring skis. I sometimes think Southern California Ski Mountaineering is a sport unto itself. This adventure did nothing to dissuade me of that notion. But wow did I pay an expensive price for it!
— January 13, 2009
Andy Lewicky is the author and creator of SierraDescents
Xavier "fickle fingers" McGillicutty January 13, 2009 at 6:12 pm
For Sale: One slightly used Nikon D300 camera. Slight scratches where serial number used to be, but otherwise this beauty is in great condition. Will include memory card with embarrassing pictures of semi-famous backcountry blogger for a small additional fee.

(*ouch!*)
Dan January 13, 2009 at 8:42 pm
Andy. Well said.
Bill January 13, 2009 at 10:43 pm
Nicely written. That was a great trip. Ah, great being a relative term. I miss my hat. It's somewhere in Baldy Bowl by now.
Taylor Prosba January 13, 2009 at 10:52 pm
When did you do this trip?
Andy January 14, 2009 at 7:55 am
This was Saturday, Jan 10.
Alvin January 15, 2009 at 8:11 am
Nice story and adventure Andy.

In the massive snow year of 1995 on June 13 in one foot of new powder down to the 4,000 foot level, a friend and I climbed the north side of Harwood in what was like a bowling alley of rocks falling down on us. We made Harwood, finding various ski and pole parts along the way from the two out of bounds skiers who died in an avalanche there that year, then worked our way around to Lyle Creek and skied it via snow bridges that were 20 feet above the river. What we did could only happen in a huge snow year -- It was a very memorable experience in a very memorable area.

Alvin
Scott January 17, 2009 at 1:00 pm
Is there still snow in the bowl? I'm thinking of heading up this weekend, but want to know whether to bring skis or not. Kind of sounding like a no.
Andy January 17, 2009 at 6:37 pm
Scott,

A group of friends drove up to ski Baldy Bowl today -- and turned around and went home. They said coverage was too bleak to bother. :(

Note that north aspects do have snow. But the problem with these is 1) access and 2) bulletproof (ie deadly) ice. We need more snow.
Scott January 18, 2009 at 12:14 pm
Thanks for the info. Like you said, it's a great weekend for hiking and biking!
mike October 14, 2009 at 12:23 am
The only place for a story like this is in the Baldy area. Genius really. You cant make this stuff up.