Tyndall in a Day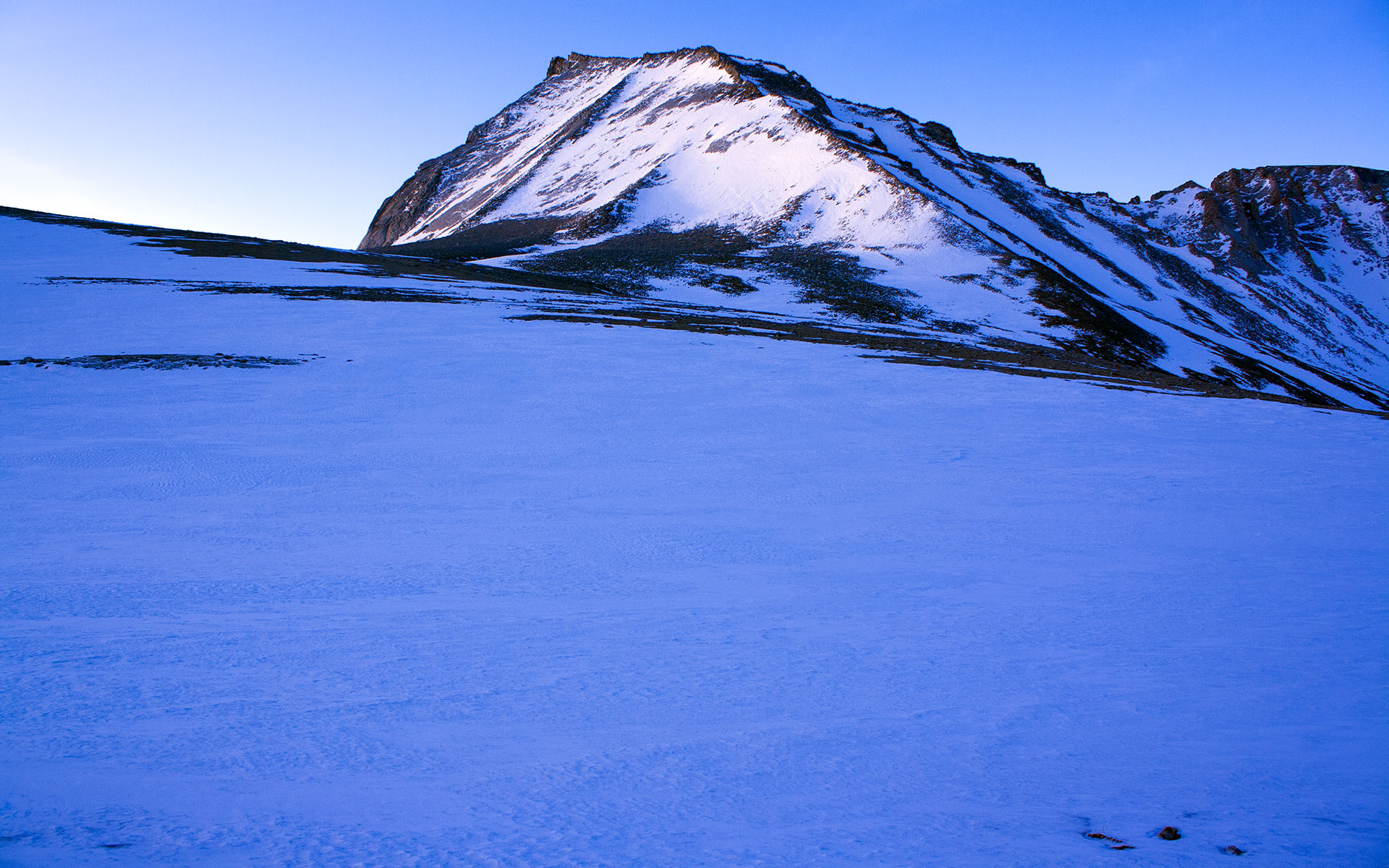 The plan was simple: climb and ski Mount Tyndall in a single day. There were good reasons to try—and good reasons not. But it is the lot of the occasionally ambitious ski mountaineer to want to do something significant every now and then, so I drove to the Shepherd Pass trailhead and started climbing at midnight. Ten hours later I turned back, crushed by the scale of the effort. Now, exactly one week later, I am back (more...)
— May 2, 2009
Andy Lewicky is the author and creator of SierraDescents
Jonathan May 2, 2009 at 6:13 pm
Congratulations! Very demanding hike/ski day.

Trying to maintain your food and fluid intake on long days like that is critical, yet tough. I face the same problem - I need to eat and drink, yet my system will not take anything.

Reading you posts is definitely a motivating factor for me.

Keep up the great work.
Jackson Diego May 3, 2009 at 9:22 am
Unbelievable. Wrong turn on a treck like this ends the attempt for just about ANY climbing party..but you recovered and summited anyway.

Congrats
Michael May 3, 2009 at 10:10 am
Brilliant Andy. You seem to do a lot of sea level to summit blasts. Are you taking anything like Diamox to counter the lack of acclimatization? These reports have been super helpful for me seeing what conditions are like...
Andy May 3, 2009 at 4:23 pm
Thanks guys! This was a tough one. Staying hydrated and nourished was an unexpectedly big challenge -- much worse than dealing with sleep deprivation, I found. I was really glad I had powdered drink mix to put some flavor (and electrolytes) in my water.

I wouldn't have tried to summit after climbing the wrong chute, but the idea of having to do it again really was a powerful motivator. :)

Re: altitude, I don't take Diamox or anything else, but I do believe that doing regular (ie weekly or even monthly) trips up to high altitude confers some lingering benefit. Past thinking was you deacclimatized so rapidly you got no lasting benefit, but new research suggests you get a bump from spending time, especially overnights, at altitude that can last for weeks. I also focus a lot on my breathing to make sure I stay as saturated as possible over 12K or so.
Dan Conger May 3, 2009 at 5:33 pm
Congrats! Sierra climbs can be so full of surprises. I remember the first time I climbed Mt. Tom outside of Bishop. There's more than one false summit on the way to the top, and each one takes the life out of you. But, to climb and ski a giant like Tyndall even after taking a wrong turn ... now that takes some gusto! Looking forward to reading about your many other adventures to come this summer.
Scott May 3, 2009 at 5:34 pm
Congrats on finally getting that monster!

How'd you end up carrying the boots?
Andy May 3, 2009 at 6:45 pm
Scott,

I took my alpine pack (a BD Quantum) instead of my day pack. The extra suspension and volume really paid off, keeping my back from getting worked by all the weight. I found starting in regular hiking boots helped a lot. Even though I was carrying ski boots, which sucked, the extra efficiency in my stride was very noticeable. I moved a lot quicker over the dry section of the trail.
Scott May 4, 2009 at 6:41 am
Oh, I liked your clarification between BC skiing and ski mountaineering. One might also say that people backcountry ski because it's usually fun, whereas people ski mountaineer to satisfy some primal urge. Fun optional.
Andy May 4, 2009 at 6:45 am
Yeah, exactly. Though I've been thinking lately a return to fun might be in order. :)
Rockhead May 4, 2009 at 4:06 pm
Bravo Andy! People who do not climb mountains do not realize the amount of single minded determination required to make the elusive summit. And to have to give that a second effort, when everything in you says "Just quit and go home", well that is simply heroic. Your comments at the end of the story are on the mark. The effort will not change the world but the effects are yours for a lifetime. Well done.
Colin May 5, 2009 at 12:10 am
Good show Andy. Glad to see that your determination paid off.
Dan Conger May 12, 2009 at 6:53 am
What kind of pack(s) do you recommend for carrying skis/boots up a mountain? I've poked around at REI, but most seem to be designed for carrying rope and other climbing equipment. Also, how does Mt. Langley's northeast couloir look, since you were up in the area a couple of weeks ago?
Dan Conger May 12, 2009 at 7:01 am
One other thing, from the summit you have taken a picture of Mt. Williamson's west face that, I believe, shows the main route people use to summit. There is a band of snow that starts up the right side of the mountain. It reaches a "Y" about half way up, and the mostly obscured west fork of this "Y" looks like it runs to the summit. Is that correct? Williamson is a possible target for me this summer.
Dan Conger May 12, 2009 at 7:03 am
Sorry, it's the north fork of the "Y" on the west face of the mountain ... sheesh, I guess I'm a little tired this morning.
Andy May 12, 2009 at 7:03 am
Dan, I actually think the pack choice matters a lot. You probably want a pack that can handle a 40lb load for carrying skis+ski boots, which rules out most daypacks, even framed ones. I like the Black Diamond Quantum in a 45L size for this. It's a good balance of weight and frame, and a great pack besides.

Re: Langley, I think it's getting a little late for South Sierra skiing, though I'm sure there's still snow in the couloir proper.

Re: Williamson, if we're looking at the same photo, I'm not sure, but I think you want the snow chute immediately left of the one you're talking about. The two sort of form a "V". People tend to get a little lost looking for the right chute (I did), but then again, a little adventure is good for you. :)
Bill May 18, 2009 at 9:40 pm
Jeesus Andy. You are a masochist. I can't believe I ski/hike with you. :-) Nice job and as always nice writing - I'm glad you didn't invite me.
Andy May 19, 2009 at 6:30 am
So Bill...is the leg better yet? It's just not the same without you... :)
Bill May 19, 2009 at 6:19 pm
I've been laid up the past two months. All my gains wiped out. I'm just now starting to get back into the workouts. July I should be good to go. I think it'll be time for a 7-10 dayer somewhere.
brad brown October 15, 2012 at 5:43 am
Andy, I'm a little late to the party but thoroughly enjoyed your stories. It's one of the things I most like about Powder Mag , e.g. Davenport's 7 14ers in a week (oct 2010), though your stories are better told with greater soul searching. The details of technique, condtions and adversities make it come alive. At 61 my endurance is somewhat reduced (though did baldy via manker in 2.5 hours last month, 0 altitude prep)but I still love the high country for hiking and skiing-just haven't combined the 2 but am inspired by your work. Be safe out there so you can still do it with us old guys.