White Mountain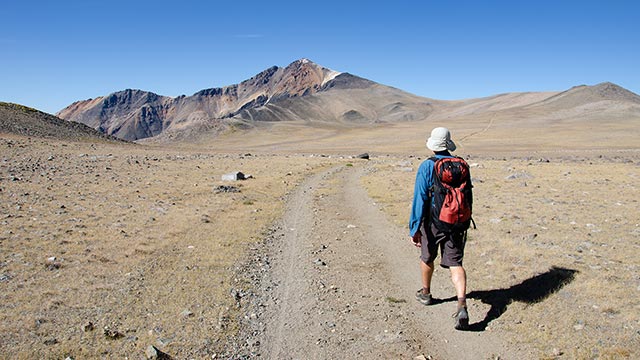 White Mountain, California — It would be a mistake to call White Mountain an easy fourteener (is there such a thing?). But it's not unreasonable to call White Mountain California's easiest fourteener. Which is kind of funny, because from three directions—north, east, and west—White and its 10K gains offer just about as grueling a climb as can be had in North America. Thankfully there is also the south approach (more...)
— September 30, 2011
Andy Lewicky is the author and creator of SierraDescents
Dostie October 3, 2011 at 11:20 am
Last time I did this route I rode a bike. Compresses your time at altitude and allows you to cover the distance faster, but you're still prone to some level of altitude sickness.

The thinness of the air effectively prevented riding the last couple of switchbacks. It wasn't that technical, but there just wasn't enough O2 to allow any of us to keep the momentum of the wheels going. Pushing was all we had the energy to do.

Those bikes were a welcome choice on the cruise back to the car though.
Andy October 3, 2011 at 11:45 am
Dostie,

I was contemplating biking up from Bishop, because that's what the crazies do, but instead, just did the hike on foot. That rapid altitude gain is something else on White. Totally changes the character of the climb...
Dan Conger October 3, 2011 at 1:34 pm
Did this with my Dad a couple of years ago, and we both had altitude issues ... headache for me, fatigue for him. Loved the view. Great report!