Rim to Rim: I Think You Can Do It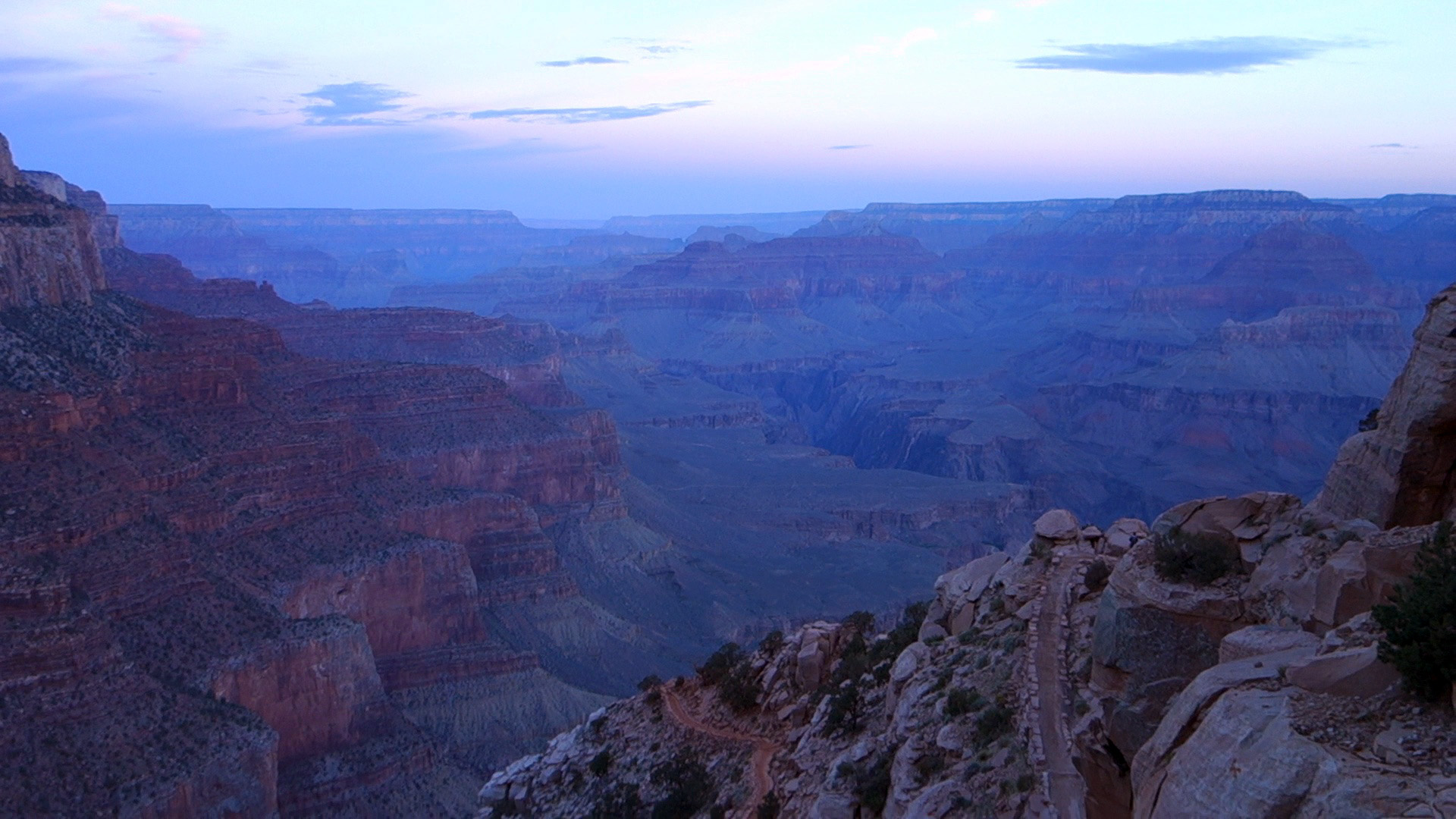 The call comes at 3:30 a.m. In record-setting fashion, my brother has pushed this decision to literally the last minute possible. If he says go, we'll hop in the car and drive to Grand Canyon Village, for a grueling but no doubt extraordinary day hike across the Grand Canyon, south rim to north. On the other hand, if his cold has flared up, or he otherwise just isn't feeling it, I'll get back into my bed and that will be that .
— November 7, 2012
Andy Lewicky is the author and creator of SierraDescents
Nick November 8, 2012 at 6:28 pm
Great post!
Peggy Watson November 8, 2012 at 11:33 pm
Great journal/article Andy. I remember your '78 family hike very well...at least the aftermath stories - mostly from Michael and some from you. You were both SO excited to talk about it! Michael spent that first night home at my place in Flagstaff and I remember him sitting on the floor, trying to carefully take moleskin off his feet; he ended up peeling off a large piece of skin from the underside of his big toe with it...had not realized a blister had already formed before he applied the moleskin. That was an excellent evening of wine and conversation with a dear friend. He & I hiked the Canyon the following Spring, RT on Hermit Trail/unmaintained trail, with friends Kevin & Wendy, spent 2 nights and hiked out the same unmaintained trail. Amazing! I did an overnight hike from So.Kaibab to Phantom Ranch w/friends in '84 while living in Tucson. Equally amazing as Hermit Trail and uniquely different as well. Thanks for excellent memories and photos! Peggy
Puka Lewicky aka. Mom November 9, 2012 at 5:32 pm
Dear Andy, I love this wonderful account of your adventure with your brother going Rim to Rim. Your photography is stunning. It reminds me why we are drawn to the Grand Canyon and how blessed we are to be so near it. I cherish our family trip and wish we could recreate it without the flood. Congratulations. Love Mom