Avalanche Gulch Ethereal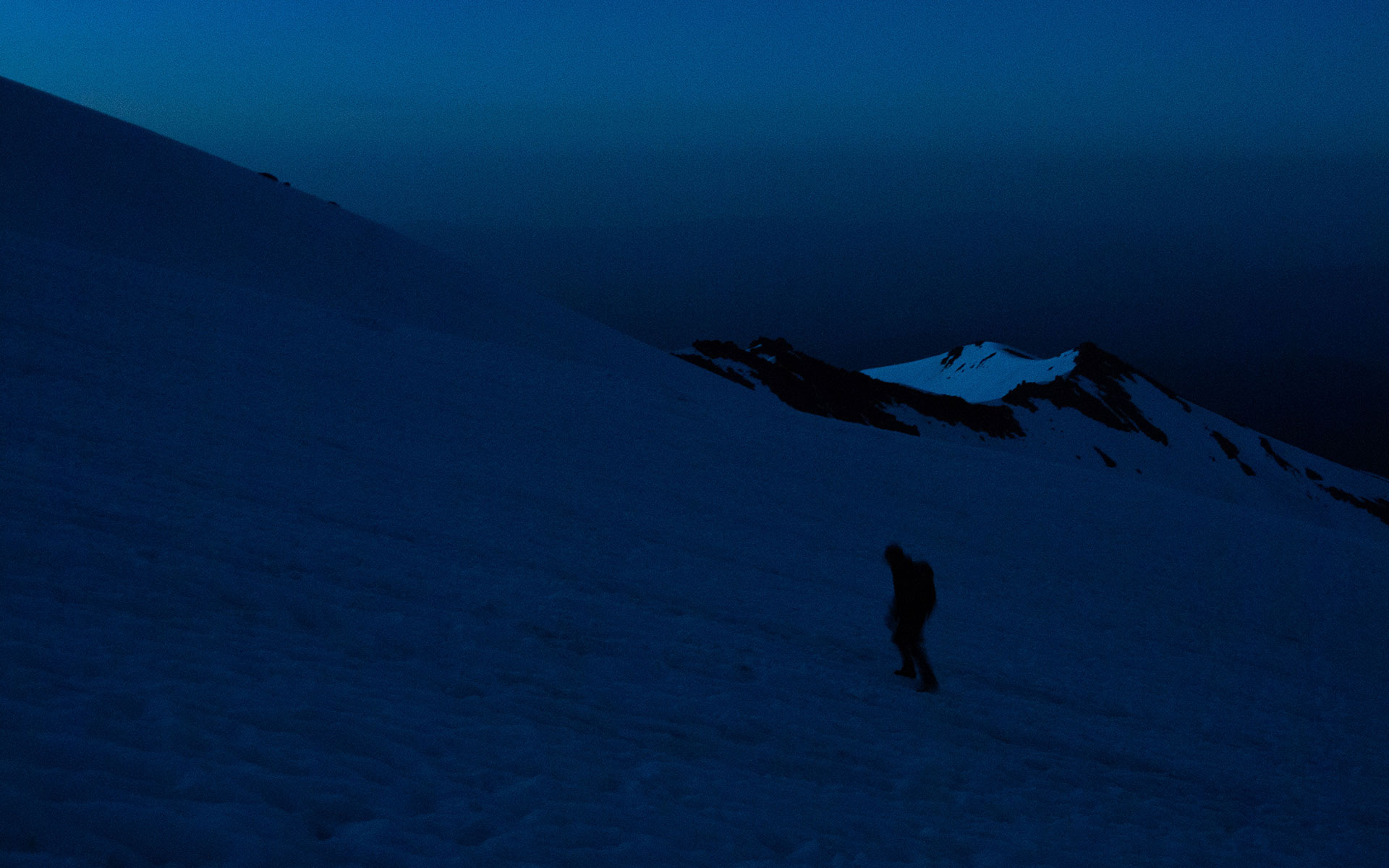 I'd been climbing since midnight. A group of guided climbers were heading up Mount Shasta's Avalanche Gulch, same as me, and we'd been leapfrogging each other all night.
Just as the sky began to lighten I took this picture.
The climber looks like a tired old ghost. The light on Sergeant's Ridge looks otherworldly. When you've been climbing in darkness all night it's such a magical moment when the horizon starts to glow. For all the miseries of the alpine start, I always feel like the luckiest person on Earth at daybreak.
This is one of my favorite shots because it exactly evokes how it felt when I was there. It's like peering through a window back at that moment in time. The sunrise was glorious. And the skiing that day wasn't too shabby, either. Avalanche Gulch, Mount Shasta.
— November 9, 2021
Andy Lewicky is the author and creator of SierraDescents
John November 9, 2021 at 6:45 pm
Great image.
Joseph Gregory November 10, 2021 at 6:02 am
Reading your TR inspired me to climb Shasta about 6 years ago. Being that high on the mountain at the start of twilight is a special memory, a memory this image captures well.
Andy November 12, 2021 at 6:30 am
Joseph I'm glad you got to see it in person!