Skiing Williamson's Bairs Creek Cirque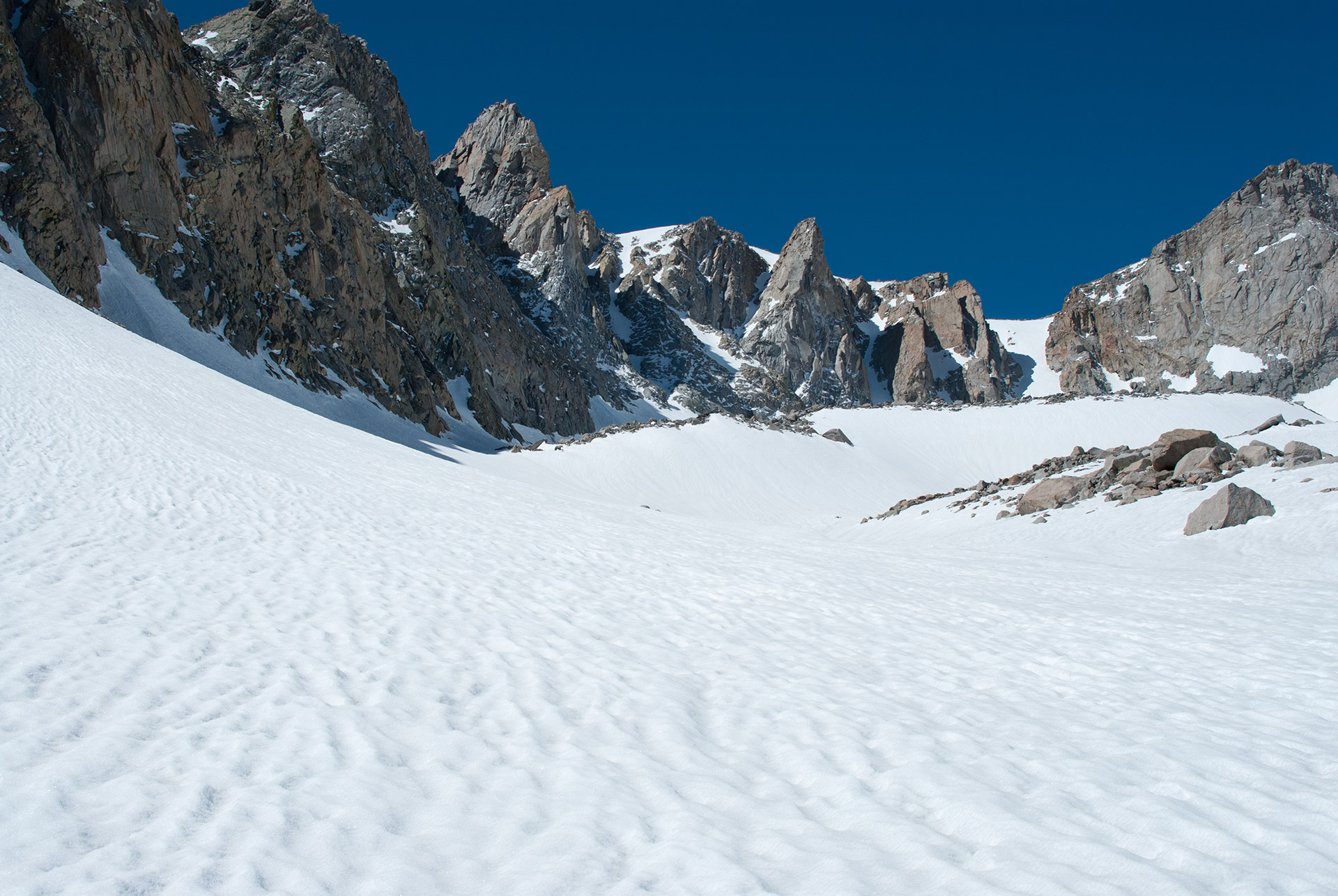 Well, I've tried my best to explain what climbing Williamson was like. This was an especially difficult Trip Report to write, because I had so much to say, and because so little of it had anything to do with skiing.
Exactly one week later, I'm still having trouble shaking off the effects of the climb. It's not so much the body as the mind—operating continously at the edge of my limits took a big mental toll.
I hope you enjoy the report. It's a long one. For those of you considering your own attempt on Williamson, you should get some idea of what to expect. For everyone else, yes, it really was like that.
Yesterday I successfully summited and skied Mount Williamson, California's second-highest fourteener, via the Bairs Creek Cirque.
Ordinarily I feel elated in the aftermath of a big peak descent, but today I am just relieved it's over. If there is a more demanding climb in the Sierra, I don't want to know about it.
— May 15, 2006
Andy Lewicky is the author and creator of SierraDescents