Mount Russell – Northeast Couloir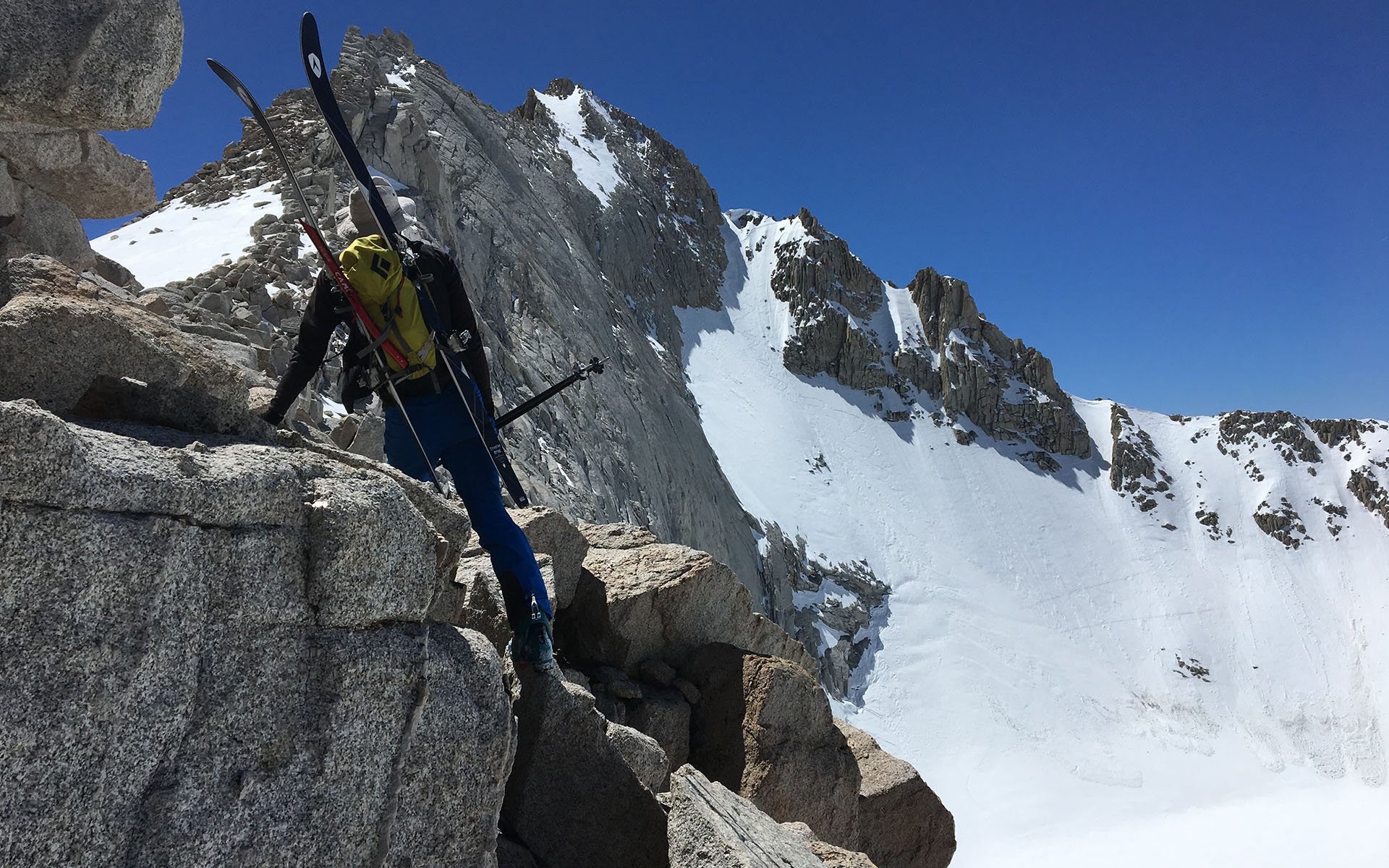 I haven't skied anything remotely like this since Mount Muir six years ago. This is normally just a giant cliff face. When we crested Russell-Carillon Col and saw it was covered in snow, my first thought was Oh Shit! But in the end, the temptation to ski it proved too great to resist.
There is perhaps more rumination than photography in this trip report, but fear not: there is also video.
Skiing Russell's Northeast Couloir
— May 3, 2017
Andy Lewicky is the author and creator of SierraDescents
Joeg May 4, 2017 at 8:24 pm
If it's the coulour above right shoulder, that drop looks deep as dank. Can't wait to see that, take time editing!